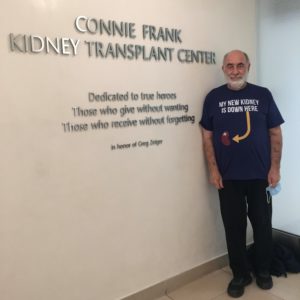 At about 6-foot-1, 240 pounds, collision repair industry giant and Hall of Eagles member Toby Chess is a bear of a man.
There's a fair bit of teddy bear in there.
Sure, Chess can be demanding and gruff when teaching yet another of his I-Car welding test classes and, Lord knows, he isn't the most emotional fellow around.
But don't let Chess' looks fool you. Above that big frame and behind that bearded and oft-serious face hides another joke just ready to spill out.
"You've gotta enjoy your life," Chess said. "You've gotta have fun, especially in today's environment. There's too much crap going on. I just enjoy having fun."
No, Chess had never been one to take life too seriously.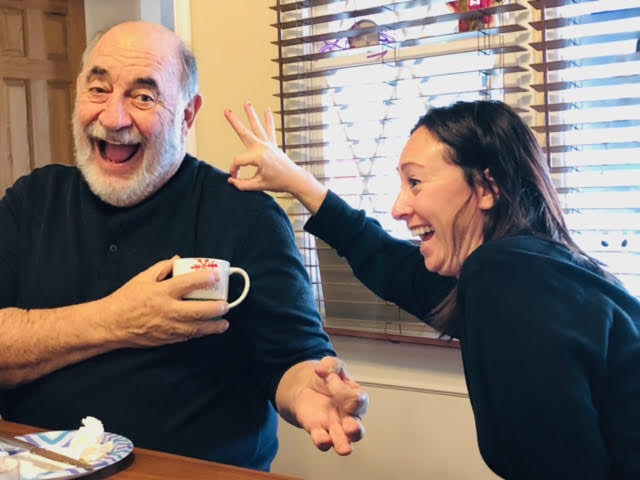 Then he faced the very real possibility of losing his.
That all began almost nine years ago, when Chess was diagnosed with kidney failure after a bout with high blood pressure. Those kidneys of his were barely filtering out the waste in his blood. Their function level was down to a lousy 25 percent.
That was no laughing matter.
Almost immediately Chess had a quick surgery on his left arm to move a vein buried below closer to the top for easy needle insertion. There were loads of classes on kidney care and dialysis, a focus on healthy eating, different medicinal combinations and so very much driving from his Los Angeles home to UCLA Nephrology and back.
Five years later came the awful three years, seven months and 10 days of dialysis. During that there were a slew of missed opportunities with potential kidney donors as his kidney function sat at 10 percent, even with the diverting of his blood into a machine to be cleaned before it snaked its way back into him.
On Oct. 15, Chess checked out of the Ronald Reagan UCLA Medical Center. Along with the overnight bag, shaving kit and plethora of meds, Chess went home with a new kidney.
The new kidney for the 76-year-old man came courtesy of his daughter, his only child, Stacy Torres, who is 40.
Asked about that last week, Chess laughed. He cracked some jokes about suddenly having new female tendencies.
"But, no, really, can you put into words what Stacy has done for you?"
The gregarious man who loves to talk and rattles off puns incessantly couldn't speak. There was just a quiver that trailed off before, maybe 20 seconds later, Chess fumbled with his words, finally getting out, "It hasn't hit me yet."
According to the National Kidney Foundation, a person can live about 5-10 years with dialysis. But for those aged 70-74, the limit is about four years.
According to that, Chess likely had less than five months left when Stacy came through with one of her kidneys.
Chess' wife, Sheila, with whom he'll celebrate a 49th wedding anniversary next month, had no trouble voicing her thoughts on what their daughter did.
"She literally saved his life," Sheila said.
Daddy's girl
There's was no playing favorites in the Chess household, but all the bonds were special.
Chess was a pretty fair basketball and softball player as an adult and Stacy said he would "drag" her to practices and games. But she loved it. The other parents dragged their kids, too, so it was a blast.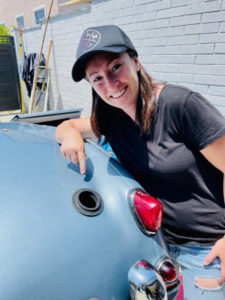 He helped coach her youth soccer team.
Stacy – Stacy Torres as of 15 years ago two weeks back – was really into softball. Chess had given her his softball glove and she wore it throughout her career. One day she'll give it to her 5-year-old son, Hunter.
Chess went to all her games and helped her practice.
Stacy hung out at the body shop "all the time," but she wasn't much into the whole collision repair thing. She just liked being near him.
She still does; they live 15 minutes apart.
They particularly enjoyed getaways to Lake Tahoe, where they rode ATVs and horses on winding trails.
"He really was one of a kind," Stacy said.
Dialysis
This journey wasn't so bad for Chess, who isn't exactly crazy about sitting still, until the dialysis started.
Three times a week he'd get hooked up for about 4 ½ hours after driving back over to UCLA. Sheila accompanied Chess for a couple of weeks before he waved her off.
"It was a trip, to tell you the truth," Chess said.
He'd come home exhausted, and Sheila often discovered him asleep in his easy chair.
Yet Chess felt fortunate.
"I was one of the lucky ones because I was able to walk in and walk out, drive there and drive back," said Chess, noting most of the others undergoing dialysis had underlying conditions and came in on wheelchairs and even stretchers.
Still, this was tough.
"For him, dialysis was really hard," Stacy said. "In the beginning, you get used to it and it makes you feel better. But it's like a temporary Band-Aid. It's not meant to be something you live on in the long term."
Said Chess: "Every time you go in, it drains some of your life. It's not a natural thing."
Being super gregarious, Chess soon made a friend named Franco who was wheelchair bound. Chess grew to love Franco and to respect his doting wife and he made his way to them during every appointment.
During a session, Franco asked Chess to try out his headphones. Franco went crazy over them and could hardly believe it when Chess said he could keep the headphones.
"He just lit up," said Chess, marveling at Franco's attitude over such a small thing during such a trying time.
Then Franco missed a session. Then another.
He had passed.
"That part of it is pretty rough," Chess said.
A weighty issue
The family learned it could be 5-10 years before Chess could possibly receive a kidney from someone recently deceased.
The clock was ticking on Chess' dialysis time. And he wasn't getting any younger.
Already the doctors had told him he'd need to drop his 307-pound frame to 250 to have a shot at a transplant. He had tried half-heartedly and failed.
But last December, Chess joined Weight Watchers and Logic Fitness in Culver City which is near his home. Both made all the difference, but Stacy gives the bulk of the credit to Logic Fitness trainer Sam Lopez.
"He needed a professional to tell him, 'Here's what we're going to do' and put him on a program and motivate him," Stacy said.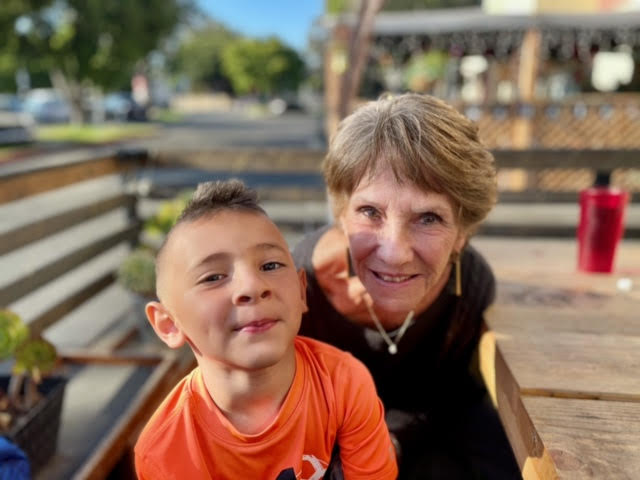 Meanwhile, Sheila watched his plates and dining times like a hawk.
"My mom is good at nagging," said Stacy, laughing.
When they saw Chess begin to get shocking and then consistent results, they knew he was serious.
It was time to find a donor.
The candidates
It was mind-blowing. Friends and even total strangers offered up a kidney to Chess. Really.
"Flabbergasting," Chess said.
One of the first was longtime buddy Luis Alonso, the Pan American Collision Centers president. Son-in-law Gabriel (Stacy said they have a tight father-son relationship) was an early hand-raiser. Chess' only sibling, a brother, tried. Sheila volunteered.
The vetting process was done one-by-one and one-by-one the possible donors were disqualified. So the parade of possibilities followed by big disappointments strung out.
It was only natural that Stacy volunteer despite being the mother of two – daughter Hayley is 10 – and a full-time worker.
At first it seemed it couldn't work. Stacy at 5-3 is almost a foot shorter than her dad and doctors thought her kidney would be way too small. They considered maybe doing a swap in which Stacy's kidney would go to another person while her dad moved up the list.
That was a firm no-go.
It took a month of "pins and needles" stuff for Chess, but after a slew of setbacks and testing and some serious pestering by Stacy, UCLA — which has transplanted more than 8,000 kidneys since 1965 — gave the nod for the transplant.
"My daughter is a very strong-willed person like my wife," Chess said. "She don't take any crap. She called UCLA and gave them the riot act."
After clearing Chess for the surgery, his cardiologist warned him of the dangers since there is a slight AFib issue.
"I don't care. Risk or not, I want to get off that God-blessed machine," Chess told him.
Stacy's sacrifice
The Torres family and Toby and Sheila Chess checked into a hotel room near the hospital the night before the procedure.
"We were awfully anxious when we got to the hotel the night before that surgery," Sheila said. "I was very nervous. I had both people that I care the most about in the world going into surgery at the same time.
"It was a bit overwhelming."
Stacy's biggest concerns were the anesthesia, which she never had had, and her children.
Hunter was so young that he was clueless, just soaking in the fun night out with room service. Hayley, though, was nervous. Her parents calmly broke it all down to her with enthusiasm, alleviating some of the fear.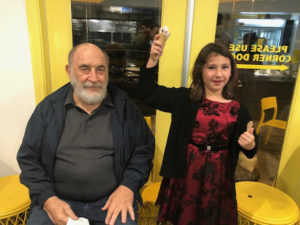 "There was never a point where my kids said, 'Don't do this,'" Stacy said. "But the impact of knowing, 'What if my mom and grandpa don't come back from this?' Pretty heavy for a 10-year-old.
"I think everybody has a healthy level of concern. Even though it's a common surgery and it's routine for the doctors to perform it, you never know. There's a lot of things that could go wrong with me or wrong with Dad. It could've not worked. There were a lot of outcomes that were unknown, but we're a tightknit unit over here."
Chess was out of emotions. He took an I'll believe it when I see it approach. The next morning, he believed it.
He was ready.
"I put a little sign on my chest that said, 'Do not open until Christmas,'" Chess said.
Operation day
The transplant performed by two surgeons didn't take too long as both families in their entirety waited in the appropriate waiting room and shuffled the UCLA hospital hallways on Oct 12.
Chess was out within four hours. Stacy beat him by 30 minutes. It took less than two hours for each to wake up.
"It was pretty brutal. Those first two days were hard," Stacy said.
In 30 hours, she would be back home. But just before checking out, she finally got wheeled into Chess' room.
"He was in his beautiful, giant private suite with a window view and a couch and a bathroom and I had a tiny little closet space," Stacy said, giggling.
"Just seeing how amazing he responded made it a not big deal for me anymore. All the doctors I saw were like, 'He's responding in a way we never anticipated and doing so great.' The pain, I look back on it and just forget. Like having a kid.
"Thank God I did it. I'd do it again in a heartbeat."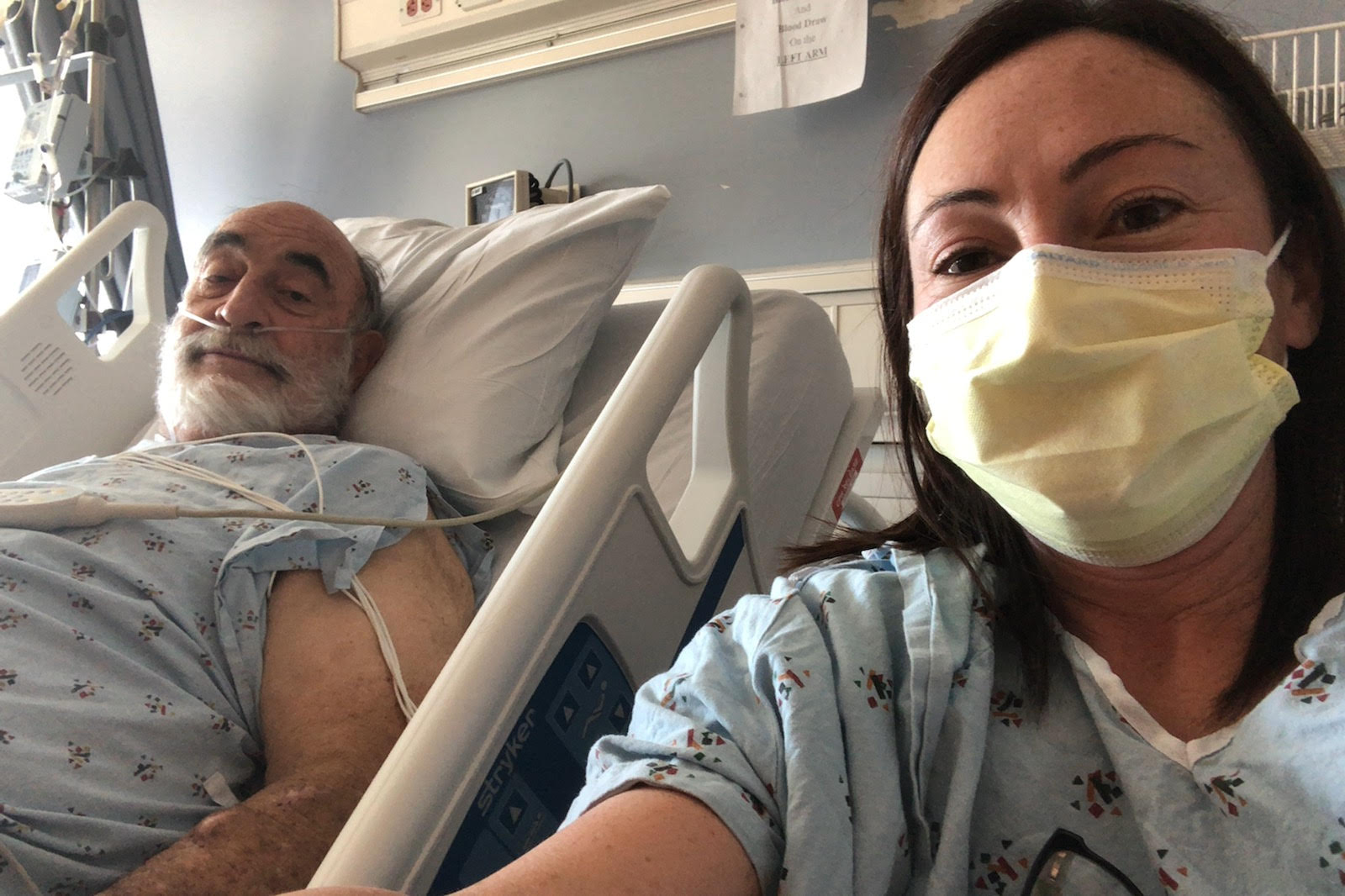 Chess said he only felt pain when he got up. Two days after surgery, he was practicing walking and the first tubes were removed. He ignored the pain medicine pump entirely.
Three days after the surgery, the rest of the tubes were removed and Chess was back home.
Early returns
"The difference is night and day. My digestive system works 10 times better," Chess said.
Stacy gave another assist to the training of Lopez.
"He was able to get out of that hospital so much earlier," she said. "He blew those doctors away. They couldn't believe a 76-year-old man had so much strength and function in his abs and was able to get up and move around and wasn't taking any pain medication.
"That constant dark cloud of dialysis being lifted is such a sense of relief for him. He's not one to act his age. He has no plans to retire and stop working, so I think being able to feel like he did before all this happened really opens up so many avenues for him."
Chess isn't at this week's SEMA Showcase. Really, due to infection and Covid concerns, he can't get out in public for at least another three months and he won't be around unvaccinated or unmasked folks for quite some time. He does see visitors, but Sheila makes sure they all are very careful.
There's no thought whatsoever about retirement.
"He's going to be able to work," Sheila said. "He's already on the computer and talking to everybody every day."
Asked last week what he was going to do that afternoon, Chess clearly was back to his old self.
"I'm horseback riding," he said.
Jokes aside, the Chess and Torres families have become deeply affected by how hard it is for those who need a kidney donation to get it in time to make the difference.
In 2019, 23,401 Americans received a kidney transplant according to the United Network for Organ Sharing.
About 100,000 Americans need a kidney transplant right now and about a dozen or so of them will die today waiting for one.
For more information about how to become a donor for the UCLA Transplant Program, please click here.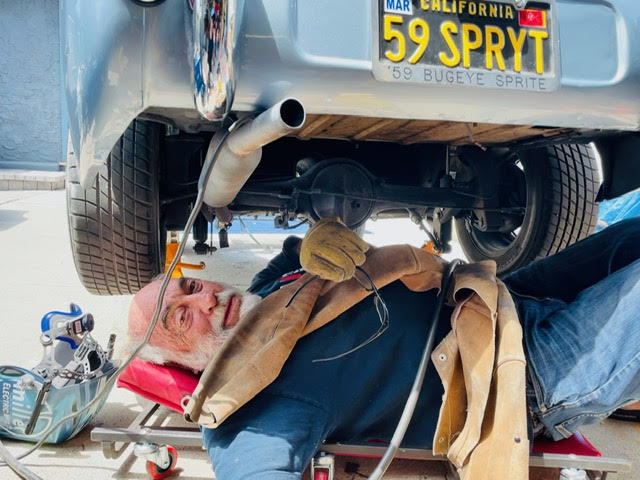 Another Thank You
It didn't take long for the word to spread throughout the collision repair industry that Chess could sure use some help.
In August 2020, four friends in the business set up a Go Fund Me account for him. Chess tried with all his might to dismiss that.
"There's nothing you can say about it – it's done," Jordan Dorn, the wife of Barry of Dorn's Body & Paint Inc. in Mechanicsville, Va., told him. The Go Fund Me page is registered under her name.
Since then, 128 people have donated to Chess' cause via Go Fund Me and they have contributed $58,980.
The original goal was $25,000. Donations are still accepted. The last came through just three days ago.
"I was so blown away by people making donations," Chess said. "Some of them people I've grown close with. There's people I don't even know. You know who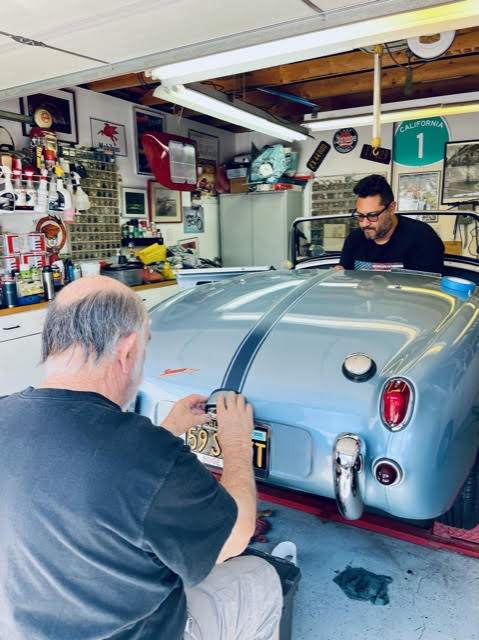 your friends are. These are great people."
Due to the hotel and car rental bills and the jaw-dropping price of medications, those donations made all the difference.
"It sure came in handy the first week, I'll tell you that," Chess said.
There have been hundreds of messages, calls, cards.
Stacy said all of that outreach by those in the collision repair business has been "Lifechanging."
"He has spent his entire life in this industry since he was a young teen buying up old cars and starting to repair them," she said. "It's his life. A lot of people say, 'My job is just my job.' But his job is who he is, through and through. I think he's really lucky … not everybody goes to work and has work people that become like your family – people you travel with and you check on all the time. Some people just go to work and they go home and leave work behind. His work is always with him.
"He's not the world's most emotional man. I think he got a little misty at my wedding when he was talking about his dad – my grandpa died right before we got married. But outside of that, he's pretty stone-faced.
"And when four really, really good friends formed that Go Fund Me, when they told him about that, it broke his heart wide-open. He knew they were basically saying, 'We want you around and we'll do whatever it takes.'
"That's pretty rare in any industry."
Images:
Featured: Toby Chess doing what he loves (Courtesy of the Chess family). 
Other images: Toby Chess and daughter Stacy Torres share one of their many light moments; Stacy Torres; Sheila Chess and grandson Hunter Torres; Toby Chess and granddaughter Hayley Torres; Toby Chess and daughter Stacy Torres at the hospital for the transplant surgery; Toby Chess (foreground) and son-in-law Gabriel Torres work on a car (All photos courtesy of the Chess family). 
More information:
Celebrating Toby Chess, still giving to the industry, undeterred by age or illness
Share This: