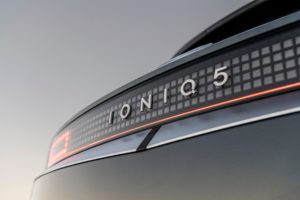 Touted by Hyundai as a "breakthrough SUV," Senior Group Manager Michael Stewart tells RDN the newly released IONIQ 5 is "completely new from the ground up."
As Hyundai started making sales on the new EV, details emerged of a safety recall on 2017-2019 models. Stewart noted the IONIQ 5 isn't included in the recall.
The first 2022 IONIQ 5 was sold in the United States on Dec. 15 in Los Angeles, Calif., according to a press release from Hyundai. Hyundai is one of many OEMs delivering new EV models alongside General Motors' GMC HUMMER EV Edition 1 pickup and BrightDrop EV600.
The Electric-Global Modular Platform (E-GMP) that the IONIQ 5 rides on is an entirely new platform for Hyundai, according to Hyundai Quality, Service and Technology Public Relations Senior Manager Miles Johnson. The platform was released in 2020.
The E-GMP comprises the chassis of the vehicle including the battery, motor and power electric system, according to Hyundai's website. The large-capacity battery allows for 310 miles of driving per charge.
Young-Eun Ko, vice president of Hyundai's vehicle architecture integration group, said in a Dec. 1, 2020 video that two crossbars in the front of the vehicle are meant for protection during small-overlap crashes. An E-GMP vehicle "protected by a crossbar structure that connects left and right sides of the engine bay and a strengthened cross section for the anterior side member," Ko said.
The IONIQ 5's design stands out from all other EVs – no other EV looks like it, Johnson said. ETM and shop manuals for the IONIQ 5 are available at hyundaitechinfo.com.
Hyundai Motor North America will recall more than 5,900 2017-2019 IONIQ EVs beginning in February 2022 to address an issue with the accelerator system.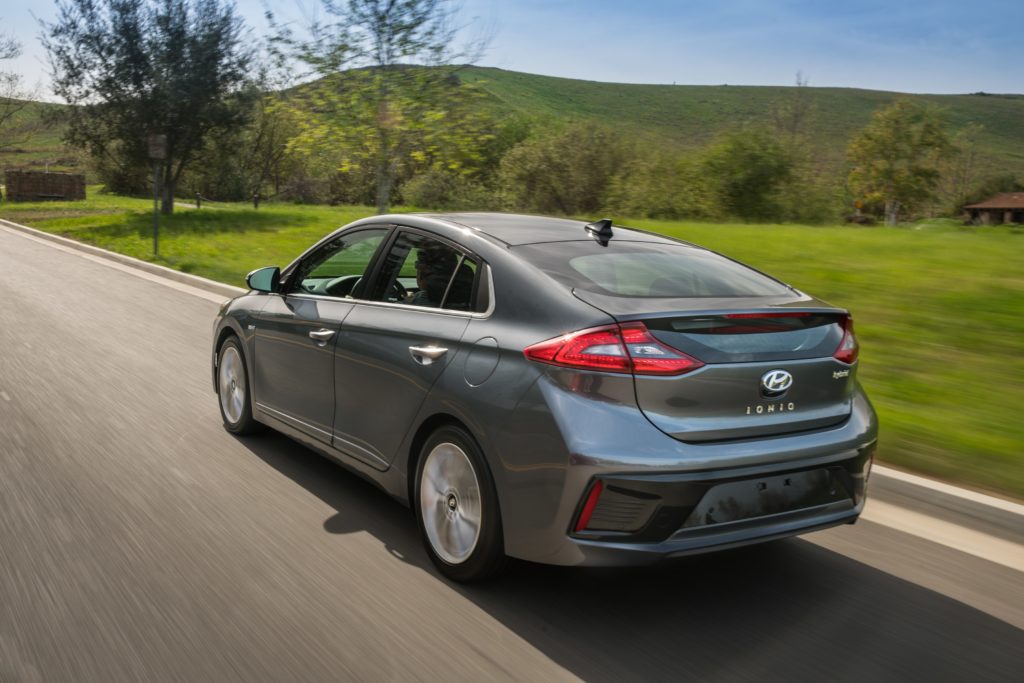 When asked if there's anything collision repairers should be aware of with the recalls, Johnson noted only 2,679 of the EVs will be recalled in the United States. In Canada, 3,236 will be recalled. Those with the defect were produced from Jan. 21, 2016 through June 24, 2019.
The National Highway Traffic Safety Administration estimates that 1% of the recall population has the defect, according to a Dec. 7 recall safety report.
Stewart said Hyundai is not aware of any crashes or injuries caused by the recall condition.
The recalled vehicles may enter a "fail-safe" mode during operation causing the EV Ready lamp to flash, accompanied with reduced acceleration and overall power output.
"In rare instances, while in this 'fail-safe' mode, a slow unintended acceleration event can occur following full accelerator pedal release if a specific set of sequences are met," Stewart said.
NHTSA determined the cause to be electrical noise generation due to deterioration of the electrical ground, which can create a communication error within the vehicle's Controller Area Network bus, according to the recall safety report.
The fix is additional ground wiring installation and an EPCU software update at Hyundai dealerships.
IMAGES
Featured: Hyundai's 2022 IONIQ 5. (Photo provided by Hyundai)
Hyundai's 2019 IONIQ Hybrid. (Photo provided by Hyundai)
Share This: