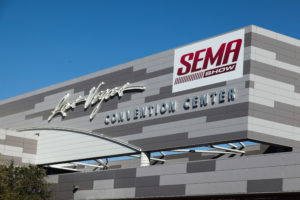 The Specialty Equipment Market Association (SEMA) and Society for Collision Repair Specialists (SCRS) have the auto industry covered with educational materials online.
SEMA recently launched a new education library to provide the automotive aftermarket with year-round access to experts and leaders on the SEMA Virtual Education website. SCRS offers a full series of collision-industry specific sessions from this year's SEMA at rde.scrs.com.
SEMA's virtual education provides technical details about advanced driver assistance system (ADAS), legislative and advocacy updates, best practices and tips on common business skills and behind-the-scenes conversations with industry leaders, celebrities, and icons, according to a SEMA press release.
SEMA Sr. Manager of Professional Development Gary Vigil called the site a "one-stop shop" for industry-leading education and resources.
"We collaborate with leading subject-matter experts and the most dynamic speakers to bring the industry the best experience possible," Vigil said in the release. "Participants of the education program can expect comprehensive presentations, insightful discussions, and entertaining videos that teach, inform, and inspire."
Employees of SEMA member companies can access most educational items on the site at no cost or at a discount.
Exclusive recordings from the 2021 SEMA Show will be free for everyone.
More than 50 on-demand sessions are already housed on the SEMA Virtual Education website. Searchable categories include marketing and sales, small business strategies, legislative and regulatory, trends and research, vehicle technology, professional development and more. New content is added weekly.
IMAGE
Featured photo: SEMA now offers a virtual education library. (Credit: MortonPhotographic/iStock)
Share This: