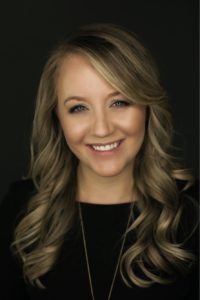 The Montana Collision Repair Association (MCRA) has a new executive director.
Mariah Sampson was unanimously appointed by the association's board of directors in November.
At 32, Sampson has significant experience in the collision repair industry, through her involvement in her parents' business, American Auto Body in Billings. After she graduated from Montana State University, she began working at her parents' shop, starting out as a customer service representative and building from there.
"I just learned the ropes, learning about everything we did. I mean, there were days where if we needed help in the back, I was out washing cars," she told Repairer Driven News.
"You really appreciate everything that all your team members do if you understand how they contribute to the final product, you know, having a great vehicle, one that's been safely and properly repaired. So that was really cool, getting to kind of start out from the bottom and work my way up," she said.
Even if you're not a member of the MCRA, it's entirely possible that you've heard Sampson's name before, and perhaps even met her. She was the driving force behind the organization's successful 2018 trade show, which she describes as a "mini SEMA."
It was her volunteer work on the trade show that led to her election to the MCRA board, on which her father, Todd Litton, had served for many years. And when she learned that the organization was looking for its next executive director, she again raised her hand.
"I'm really passionate about the industry, and everything that the MCRS is doing, and I think with my skill set, and everything that I'd be able to bring to the table this would be a really great opportunity for myself, as well as the MCRA," she recalls telling board president Paul Flores. "He spoke to the board, and they voted unanimously, and I guess the rest is history."
Sampson said the pillars of that ambitious 2018 show − recruitment, education, career promotion, and supporting the collision repair industry − will continue to be areas she focuses on in her new role.
A key component of that was outreach to the next generation of repairers. The show raised $60,000 in cash and equipment for Montana State University-Billings City College, home of the state's only college collision program, and also served as "an opportunity to kind of educate parents and young students, as young as middle school, about all the opportunities that are available in the collision repair industry," Sampson said.
"I am very passionate about the industry and everything that it has to offer," she said. "I think it's a great career path and opportunity for many, many people."
She believes that any recruitment effort will be most successful if it reaches not just students, but their families as well. "I feel like there's a little bit of a negative stigma amongst parents about not sending their kids to college," she said.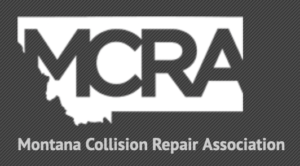 "Collision repair is close to a $200 billion industry, and there's so much opportunity within it. So we use that as a chance to embed a little seed into the parents' hearts and minds about opportunities for their kids," she said. "You can get a job in the collision repair industry, you're not going to be going to college for a long time, you're not going to be in a ton of debt, you get a starter career right away. And there's shops all over the country that are looking for bright and talented young men and women to help grow their businesses."
She talks not only about the average cost of a four-year college, but about the average rate of pay for technicians, estimators, front office staff and others involved in collision repair. "I actually even heard a mom say to her husband, 'Oh my gosh, I didn't know that they made that much money!'"
But it's not just the paycheck, she added, that makes careers in the field appealing. "Our industry offers so many educational opportunities, whether you're going to a Montana Collision Repair Association meeting, or a 20 Group meeting, or SEMA," Sampson said. "We always kind of joked, going to any of those events, it's like getting your master's in auto body. You're learning everything about the business."
Sampson realizes that shops are always working to be prepared to safely and properly vehicles that are becoming more and more technologically complex. "Everyone wants to know what's coming down the pipeline for, like, scanning, and OEM repair procedures. There's been a lot of talk about ADAS [advanced driver assistance systems]. So that's something we're going to be providing in our future meetings."
As in the past, MCRA will rotate its meetings around the state, to give the greatest number of people a chance to attend. "All the men and women who work within collision repair are very hard workers … and I think it speaks volumes about our association and what we're bringing to the table that these men and women who care so much about their businesses are bringing themselves and their staff to learn, in some cases driving as long as eight hours to do so."
Planning is well underway on the MCRA's spring meeting, scheduled for April 15-16 in Billings, at which Mike Anderson will be the headliner. "He's going to be bringing some of his associates to also talk about everything going on in the industry. So we're really looking forward to that," she said.
Building up the organization is important to Sampson, as is offering to work with those both inside and outside of MCRA. "What I'm most excited about with the association is my opportunity to meet with other shops and encourage them to be a part of this great growing group," she said.
"One thing our industry faces is the fear of the shop down the street, if that makes sense. 'Oh, I don't want to talk to my competitor.' And my dad has always said, 'I have no trade secrets. There's no secret way to fix the car, especially now. The best way to fix that car, pull up the OEM repair description and repair the vehicle.' But he wants to take his competitor from down the street to lunch because if we're not working together to help build each other up, help build this industry up, none of us are going to succeed."
Sampson said she's already been contacted by someone outside Montana who wants to start a similar organization, and wanted to know if MCRA would share information. "Several board members hopped on that email right away and said, 'Yes, tell her she's more than welcome, the more the merrier.'"
One idea that Sampson wants to pursue is improving the industry culture, both for customers and those working within it. She found her inspiration in the book "Be Our Guest: Perfecting the Art of Customer Service," published by the Disney Institute in 2011.
"I really enjoyed that book. I really want to figure out a way to translate that into our association, and our industry as a whole," she said. "Like, constantly looking for ways to improve, and implanting that passion into everyone who I meet, how amazing our industry is and how much opportunity for growth there is within the industry for everybody.
"We should always be thinking of ways to take care of our staff, and make sure they're being supported, because what we're doing is very high tech and important," Sampson said.
"We're taking care of people. These are vehicles that families are driving. So I feel that you want your staff to be excited about what they're doing every single day, because they are making sure that everybody on the road is safe."
More information
Montana Collision Repair Association website:
Ambitious Mont. trade show serves industry, encourages new techs, donates $60K
Share This: