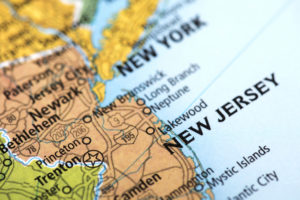 Amendments to the proposed New Jersey Insurance Fair Conduct Act may help body shops in the state with insurance company dealings.
While the New Jersey Business & Industry Association argues that the bill and its amendments will drive up insurance premiums, Alliance of Automotive Service Providers/New Jersey (AASP/NJ) Executive Director Charles Bryant believes body shops will benefit.
If passed into law, the act would allow those injured in motor vehicle accidents and entitled to uninsured or underinsured coverage to sue insurers if their claims are denied, or take an unreasonable amount of time. It's currently up to the state Commissioner of Banking and Insurance to pursue legal action. An amendment approved Dec. 20, 2021, allows the the commissioner to "determine whether an insurer's rates are constitutionally adequate pursuant to the provisions of this bill and, if the commissioner determines that rate relief is necessary, the commissioner will be required to determine an appropriate rate adjustment."
The law would also do away with the need for multiple violations by insurance companies for enforcement to happen.
"Insurance companies are not coming out to inspect the cars," Bryant said. "They're sitting there and the people's rental is being worn out. The shop's hands are tied – they can't start fixing that car until they have an agreed price with the insurance company on how much they're going to pay to fix it."
Enterprise Rent-A-Car's 2021 third quarter U.S. Length of Rental (LOR) report showed a national average LOR of 15.2 days – an increase of almost three full days when compared to the 2020 third quarter report – and a match to the NJ average of 15.2 days as well.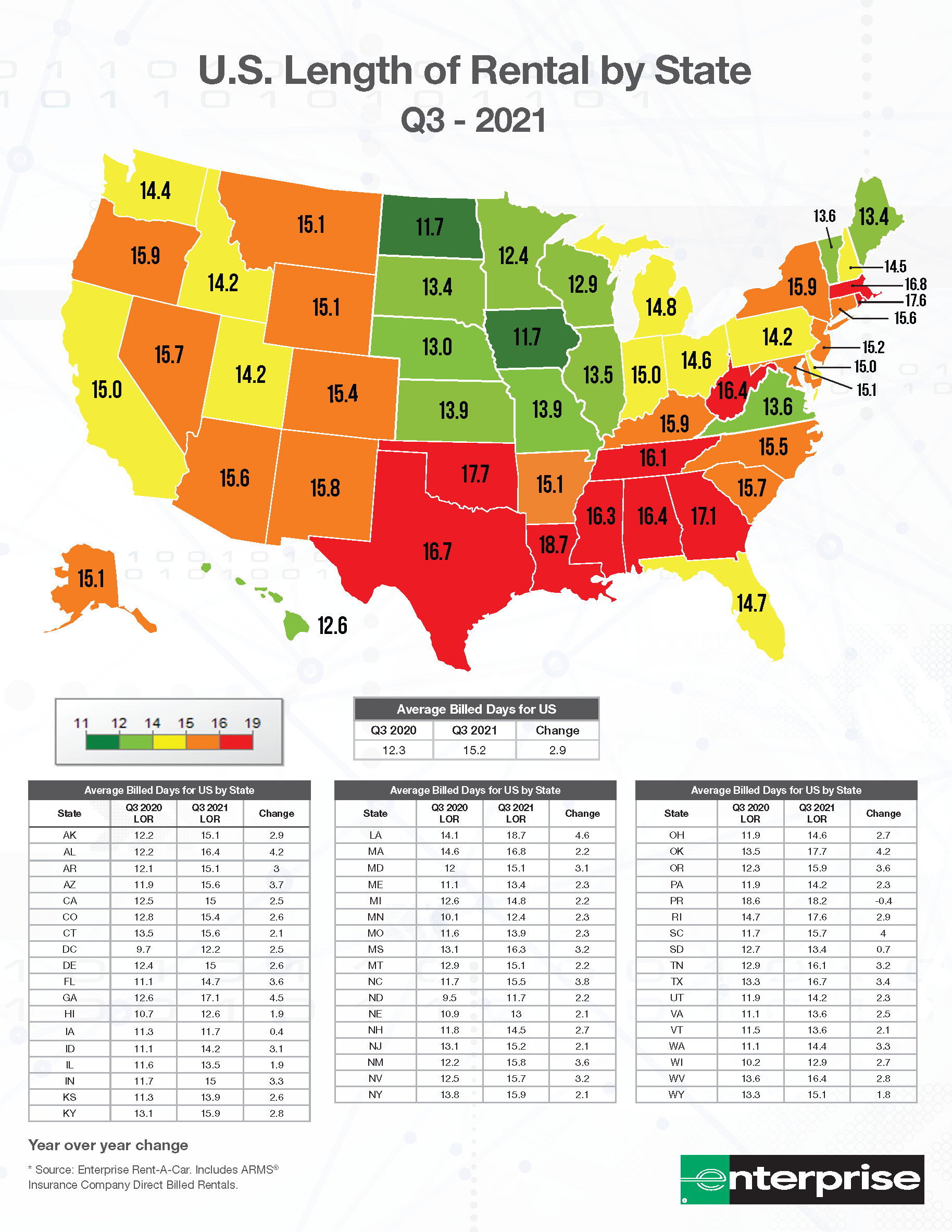 "The bottom line is that costs to insurance companies will increase and, most impactfully, the cost of insurance that consumers and our business members pay will go up," said NJBIA Vice President of Government Affairs Ray Cantor, in a statement on the association's website.
This isn't the first time the argument has been made that insurance costs would increase due to legislation. The Property Casualty Insurance Association of America has on multiple occasions issued reports that promised financial ruin, and RDN has debunked those claims noting cherry-picking analyses.
Like similar efforts in 2015 and 2017, the association's 2018 report was seemingly aimed at scaring legislators, consumers and media who don't want to look past the impressive-looking but dubious arguments.
If New Jersey regulations already in place can be enforced in court, Bryant said he thinks insurance companies will comply with inspecting vehicle damages prior to repair within the required seven business days and commit to negotiate payment.
"If insurance companies knew that they could get fined and have to pay court costs and attorney fees and things like that they would follow the law," he said.
AASP/NJ Executive Board Collision Chairman Dennis Cataldo said the law needs to go further and insurance companies shouldn't have to be taken to court for regulations to be enforced by the state's Department of Banking and Insurance.
"It's certainly a step in the right direction but it's just another bill for what we currently have," Cataldo said. "We have these laws in place. It's just reinforcing the current laws that we have in place that aren't being enforced."
IMAGES
Featured image: New Jersey state law now allows insurance claimants to take companies to court for not following regulations. (Credit: omersukrugoksu/iStock)
Graphic maps (Provided by Enterprise Rent-A-Car). 
Share This: