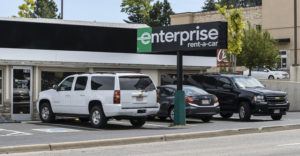 Data shared Friday by Enterprise and analyzed by a PartsTrader expert found rental cars were loaned out in the third quarter for about as long as the year before.
When you throw out total losses, the average replacement length of rental averaged 12.2 days between July-September 2020, compared to 12.4 days in 2019. Rentals related to totaled cars fell 0.1 points to 14.6 days.
The metric offers a sense of how quickly repairers are able to fix vehicles.
"The latest data for LOR indicates a return to previous seasonality patterns, and follows suit with PartsTrader's slight uptick in the number of replacement parts per repair order," PartsTrader Chief Innovation Officer Greg Horn said in a statement. "The parts suppliers have rapidly returned to pre-COVID-level delivery times and frequencies."
Enterprise noted that the second quarter "saw a wild swing from April's increase to June's stabilization."
April added 2.1 days to rental times compared to the prior year, while May 2020 rental times were half a day less on average.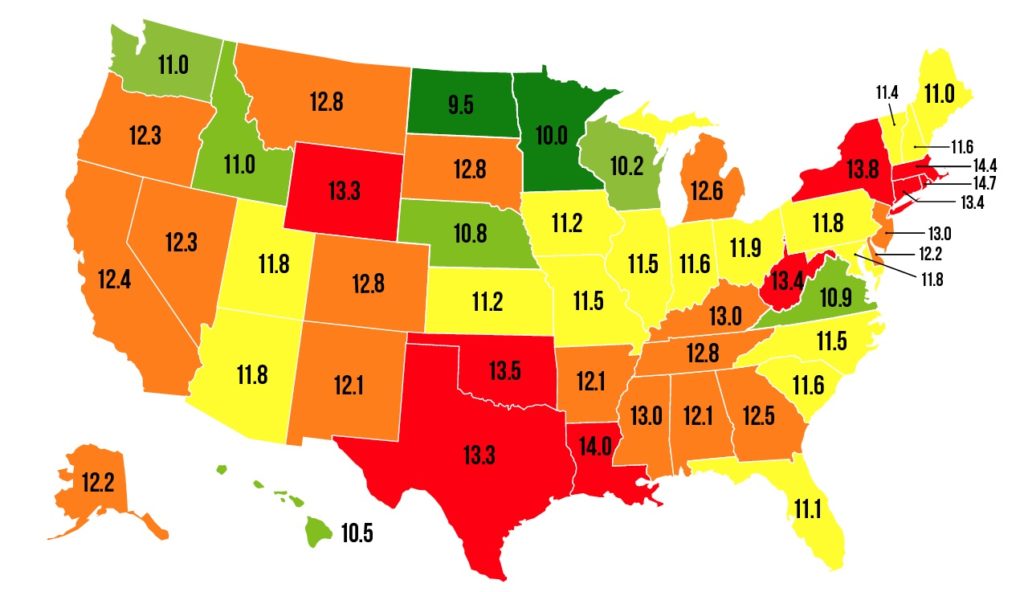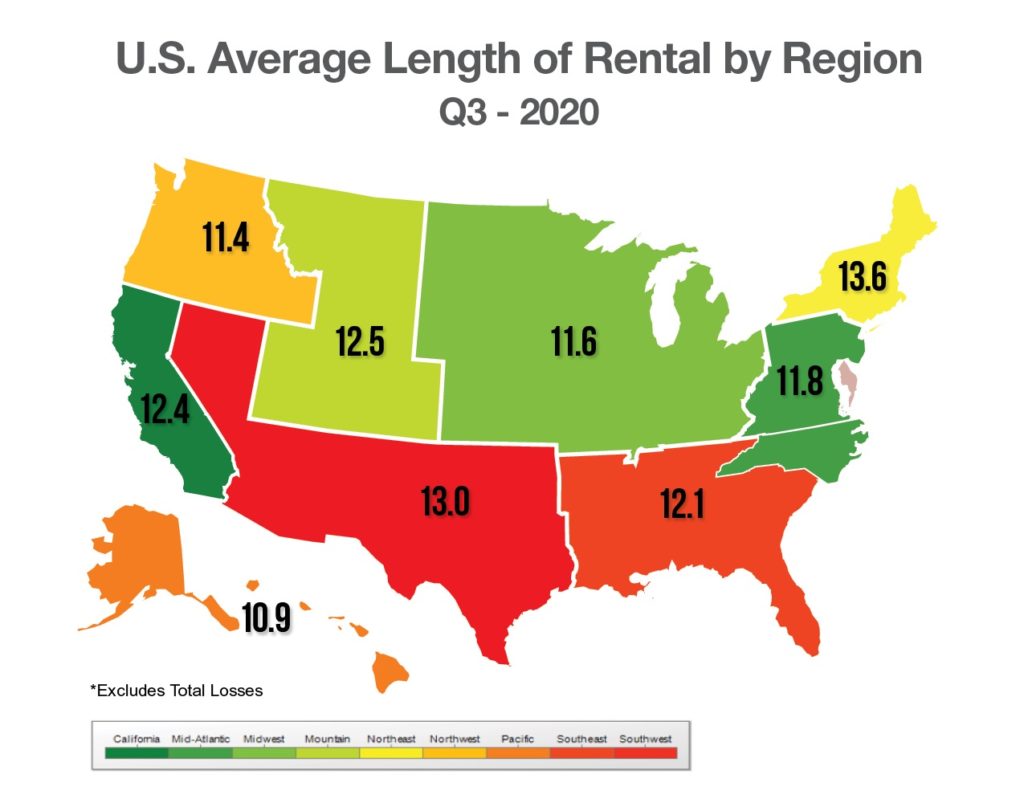 "As impactful as the pandemic was on LOR in April, historical trending returned in May," Horn wrote in June. "Our conclusion is that with reduced claims counts observed nationally, repair facilities were able to turn a smaller amount of repairs around more quickly. Newer processes such as touchless contact, remote authorizations, and remote pickup and delivery were refined as shops adjusted to customer demands and requirements. We also attribute the LOR reduction to remote claims processes used by the insurance carriers; as April saw disruptions in legacy processes, May's results suggest some 'settling into' the new normal."
Enterprise on Friday concluded: "Overall, LOR results seem to have stabilized since the initial COVID-19 disruptions in March and April."
"We'll also watch the weather for late fall and early winter as well as the average number of parts per estimate," Horn said in a statement.
On a more macro level, CCC reported in September that the lag between a complete estimate and the vehicle reaching a shop fell by more than a day over the past five years, from 16.2 days for the year ending June 30, 2016, to 15 days for the year ending June 30, 2020.
Keys-to-keys driveable vehicle cycle times at direct repair program shops between those five years has risen by a day, based on CCC data. The information provider attributed this to vehicle complexity. However, non-driveable cycle times barely budged in those five years, up a mere tenth of a day.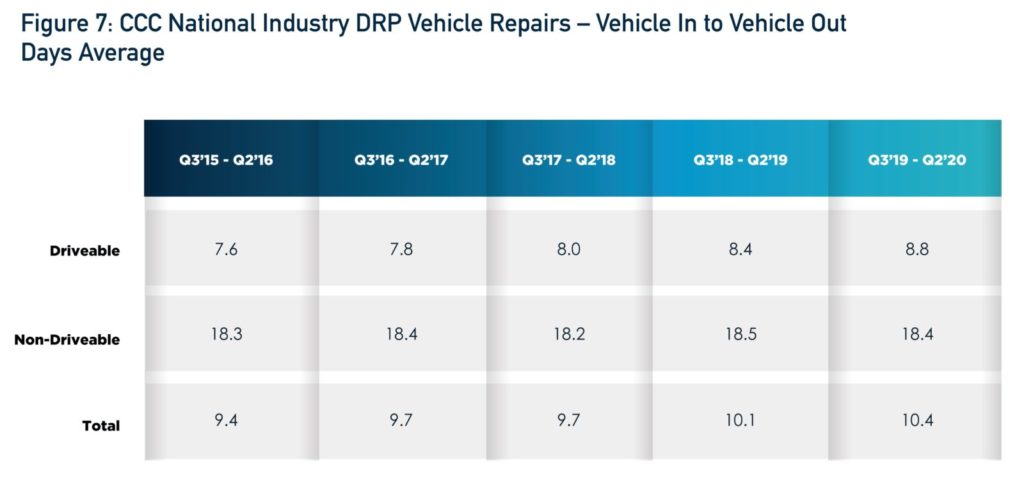 The time between the final estimate and the final direct repair program shop supplement uploaded also has fallen dramatically this year to 17.9 days — after sitting relatively flat in the 21-22 day range for the prior four years.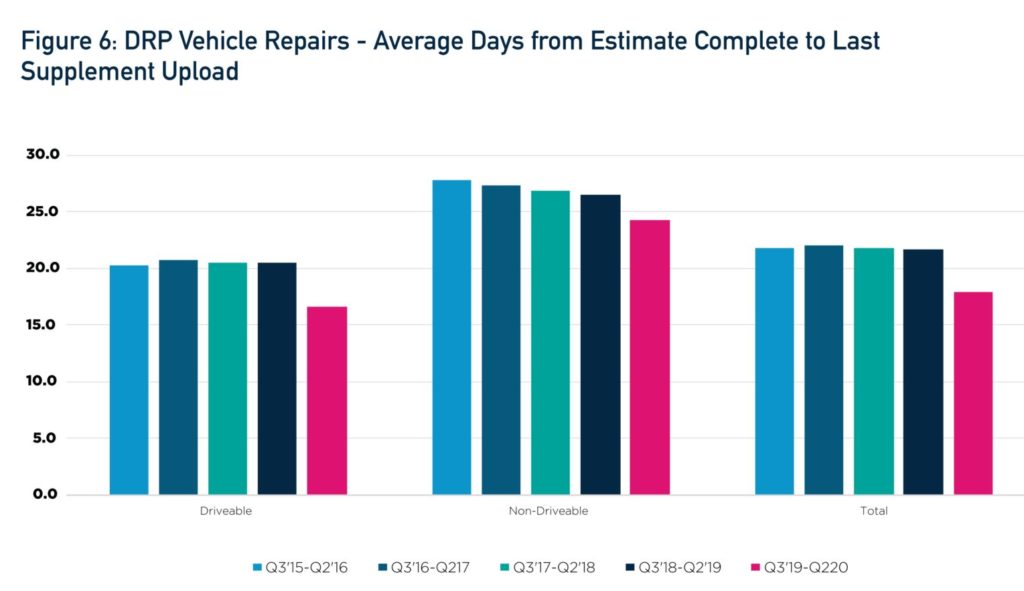 It'll be interesting to see if that decline sticks, for it's better than even money a shop will have a supplement to the first estimate on a noncomprehensive claims.
CCC found nearly 60 percent of all such claims in the year ending June 30, 2020, included a supplement, compared to nearly 49 percent five years ago.
The supplement data show that more than 18 percent of the total repair cost is on average left off the original estimate, compared to nearly 14 percent five years ago.
More information:
"U.S. Length of Rental – Q3 2020"
Enterprise, Oct. 16, 2020
"Frequency Down Yet Repair Costs and Time Remains Up"
CCC, Sept. 8, 2020
Images:
A Fort Collins, Colo., Enterprise Rent-A-Car is seen Aug. 25, 2013. (RiverNorthPhotography/iStock)
When you throw out total losses, the average replacement length of rental averaged 12.2 days between July-September 2020, compared to 12.4 days in 2019, according to Enterprise. Rentals related to totaled cars fell 0.1 points to 14.6 days. (Provided by Enterprise)
Keys-to-keys driveable vehicle cycle times at direct repair program shops has risen by a day over the past five years, based on CCC data for the years ending June 30, 2016-20. The information provider attributed this to vehicle complexity. (Provided by CCC)
CCC says the time between the final estimate and the final direct repair program shop supplement uploaded also has fallen dramatically for the year ending June 30, 2020, to 17.9 days — after sitting relatively flat in the 21-22 day range for the prior four years. (Provided by CCC)
Share This: