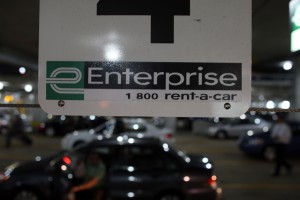 Enterprise Rent-A-Car has released its third quarter U.S. Length of Rental (LOR) report.
Enterprise called it "striking," highlighting the dramatic increase in both state and regional numbers.
Overall LOR for collision replacement-related rentals in the U.S. are up to an average of 15.2 days, an increase of almost three full days when compared to this quarter a year ago.
That included replacement rentals for drivable and non-drivable repairs as well as those for total loss claims.
Every state and the District of Columbia saw an increase. Twenty-six states, plus DC, saw increases of two to three days while 19 states had increases of three full days or more. Alabama, Georgia, Louisiana and Oklahoma all had an increase exceeding 4 days year over year.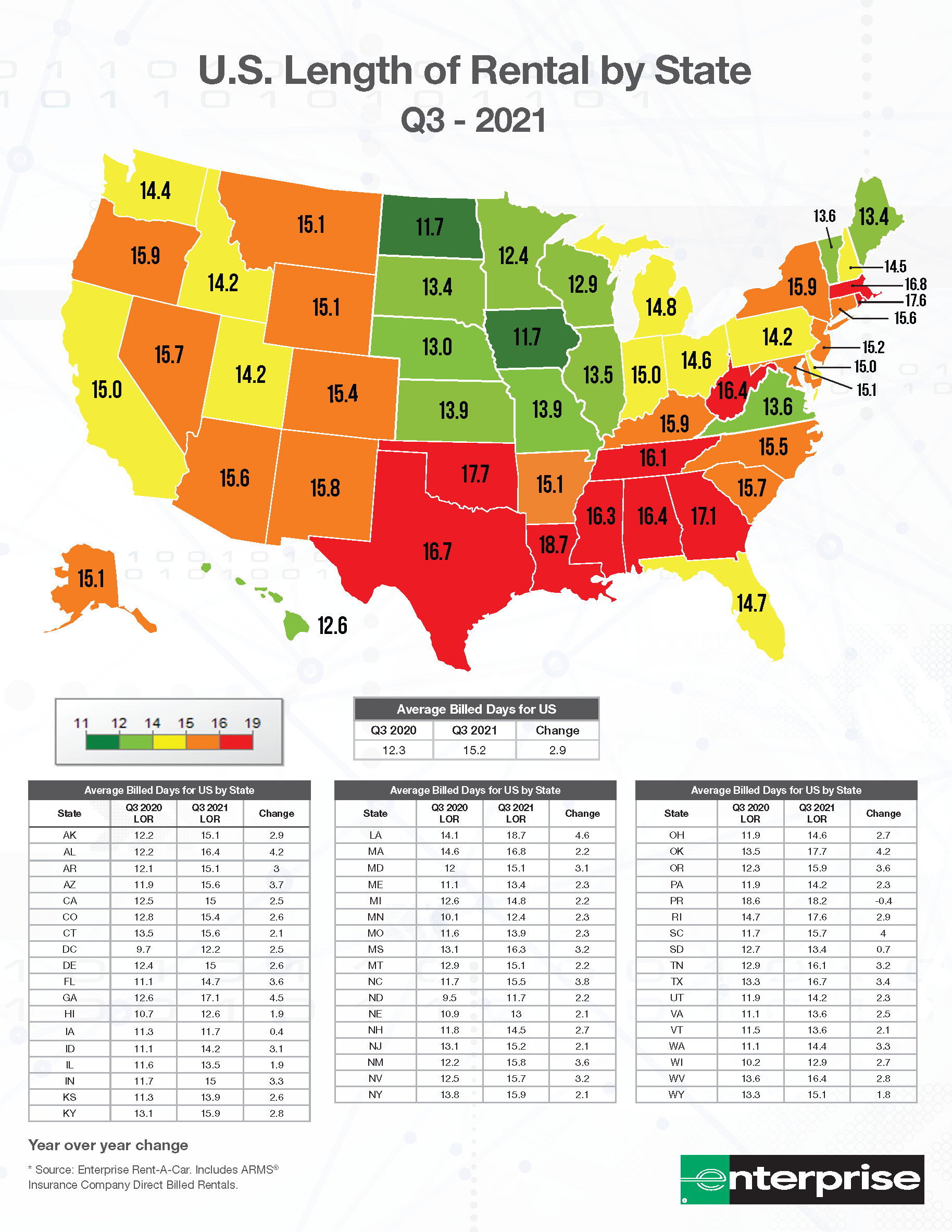 "Repairers are reporting the highest backlog in five years," said John Yoswick, the editor of the CRASH Network newsletter. "On average, U.S. shops have work scheduled for the next 2.6 weeks, a full week longer than reported three months ago and in the third quarter of 2020. Only one shop in 20 has reported no backlog, and 55 percent of shops report having two full weeks or more of work scheduled into the future."
While the data suggests an obvious shift in the market, it is important to note that much of the data also points to elongated rental periods being outside the control of the repair facility. This becomes especially noteworthy for repair centers who have agreed to performance criteria based on previously-established market averages. The baseline numbers in all states and regions are changing as a result of current events.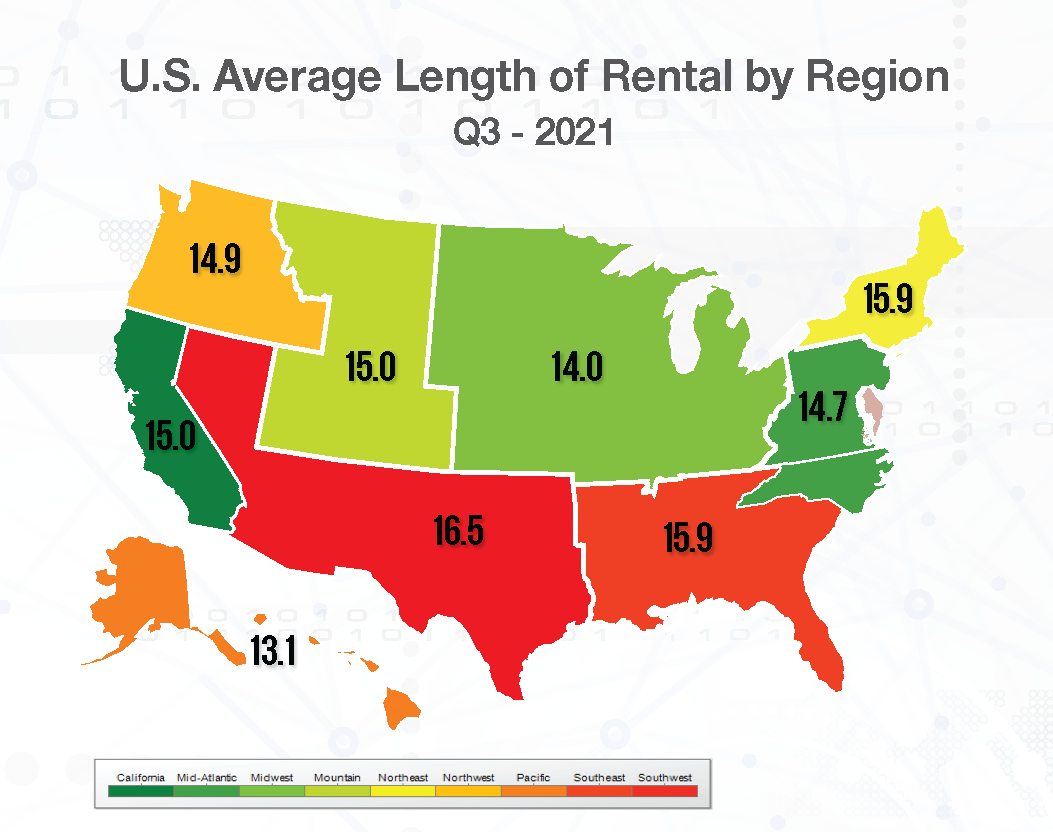 Supply chain delays play a big role in this.
"We track parts delivery days by part type and by vehicle make for more than 1.7 million transactions for all part types and have seen increases," said Greg Horn, PartsTrader's Chief Innovation Officer. "Interestingly, the number of quotes has remained steady, indicating there are parts available, but they may have to come from a different warehouse or location.
"We have seen an increase of 1.3 days for both new OEM and aftermarket parts compared to Q3 2020. While that is the highest increase we've seen, it doesn't tell the whole story. By looking at the median delivery days and using two standard deviations (which captures 95 percent of the data population) as a measure, we can better capture the impact of individual part delays. We see that OEM parts, in particular for Japanese and Korean makes, have higher delays than for domestic car makers.
"OEMs are seeing increasing backordered parts, in addition to longer deliveries, as they fulfill from other parts distribution centers. The aftermarket parts inventory is also lower than it has been, and that is further complicated by the historically high number of shipping containers (containing both aftermarket and OEM shipments) at the Port of Los Angeles waiting to be unloaded from the cargo ship, and not able to be loaded on trucks to be delivered to parts warehouses."
Other contributing factors according to the report are talent shortages as Baby Boomers retire and fewer collision repair technicians are entering the workforce. There also is a skills shortages due to today's rapid pace of vehicle innovation and connectivity that means technicians not only have to be experts in car repair, but also technology and engineering.
Then there's the added challenge of so few new vehicles.
"These parts delays and backorders are contributing to an increase in vehicles being declared an economic total loss, and the lack of availability of replacement vehicles coupled with record high prices are likely contributors to length of rental increases," Horn said.
Images:
Featured: A sign hangs over the Enterprise car rental lot at the Fort Lauderdale/Hollywood International Airport July 10, 2007, in Fort Lauderdale, Fla. (Joe Raedle/Getty Images News/Thinkstock file)
Other images: Graphic maps (Provided by Enterprise Rent-A-Car). 
More information:
SCRS: Allstate confirms rental direct billing still option for third-party claimants
Enterprise: Nondriveable length of rental down 0.1 days in 2020, driveable LOR up 0.3 days
Share This: