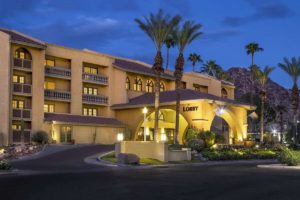 SCRS open board meeting features announcement of 'Kool Tools' of 2021, more
By on
Announcements
Whether it's discovering the year's best new tools, learning usable solutions to real-world problems or sharing information about the state of the collision repair industry, the upcoming open board meeting of the Society of Collision Repair Specialists (SCRS) offers a wealth of subjects that matter to repairers.
The open board meeting takes place on Wednesday, Jan. 19 from 2:00 – 5:00 p.m. at the Hilton Phoenix Resort at the Peak, Phoenix, Ariz. It proceeds the first Collision Industry Conference (CIC) meeting of 2022, held the following day, Thursday, from 8:00 a.m. – 5:00 p.m. at the same location.
In keeping with the SCRS's mission to promote the industry through education and the sharing of information, attendees are not required to be members of the organization to participate. There is no cost, and pre-registration is not required.
"These events are one of the many ways in which SCRS works to keep our finger on the pulse of the industry," SCRS Chairman Bruce Halcro (Capital Collision Center) said in a statement.
"This past year marked a slow return to in-person events, culminating with a really successful gathering at the 2021 SEMA Show," Halcro said. "We are all very eager to return back to our regularly scheduled quarterly live meetings in conjunction with CIC, and our board of directors welcomes anyone and everyone wishing to learn more about what SCRS is working on and the topics that are impacting our members."
The open board meeting is an opportunity for industry members "to learn about the current state of the association and industry, and to see the meeting as an opportunity for interactive conversation with the board of directors, other meeting participants and as an outlet to share feedback with the association," SCRS said.
Carrying on the longtime work of members Toby Chess and Kye Yeung, the board will hold its annual presentation of "Kool Tools from the SEMA Show and Beyond," led by the SCRS Education Committee.
Historically, Chess and Yeung, both members of the SCRS Education Committee, would walk the halls of the SEMA Show, find items that they felt stood out, and buy them for a tryout back home in a working collision repair environment.
The most recent "Kool Tools" list, chosen during SEMA's virtual "SEMA360" show in 2020, includes more than a dozen tools that Yeung, Chess and other repairers felt would earn their keep in a collision repair shop.
The array included innovative rivet guns, battery chargers and maintainers, seam sealer tools, lighting systems, an upgraded MIG welder, a clear-lens welding helmet and light accessory kit, an overspray cleaner, a detailing squeegee, a wheel and tire balancer, and apps for ADAS calibration and quality control.
The meeting will also include updates and presentations from SCRS staff and committees outlining current and future work initiatives.
Past presentations have given repairers information they could put to use in their shops when they return home. In the April 2019 open board meeting, for instance, Chess and Michael Bradshaw demonstrated the proper way to conduct a destructive spot weld test, and explained why following through on this step — required by OEMs — could be crucial for the safety of the owner and the good of the shop.
In a presentation at the April 2018 board meeting, Danny Gredinberg, administrator of the Database Enhancement Gateway, took repairers through the steps that lie between sanding a panel with 150-grit paper and applying primer and a new finish. Gredinberg showed repairers which of those costs were included or non-included under CCC's and Audatex's P-pages.
Arizona recommends that people follow the federal Centers for Disease Control and Prevention's Covid-19 guidelines for large gatherings, but does not require mask wearing, proof of vaccination status or proof of negative testing.
Arizona Gov. Doug Ducey on March 25 issued an executive order that made changes to the state's Covid mitigation policies, including the end of mask mandates, capacity limits in restaurants and bars, and gatherings of more than 50 people.
For more information about SCRS, or to join as a member, please visit www.scrs.com, call 1-877-841-0660 or email info@scrs.com.
More information
Collision Industry Conference meeting homepage
The story behind the stories – The history of SCRS' Kool Tools
Hilton Phoenix Resort at the Peak's Covid information:
https://www.hiltonphoenixresortatthepeak.com/covid-19 
Maricopa County Covid dashboard:
https://www.maricopa.gov/5460/Coronavirus-Disease-2019
The Centers for Disease Control and Prevention's Covid information:
https://www.cdc.gov/coronavirus/2019-ncov/index.html
Images
Featured image: Hilton Phoenix Resort at the Peak (Provided by Hilton)

Toby Chess and Kye Yeung present "Kool Tools from the 2019 SEMA Show and Beyond." (Via YouTube)
Toby Chess and Michael Bradshaw make a presentation at the April 2019 SCRS open board meeting. (Via YouTube)
Share This: