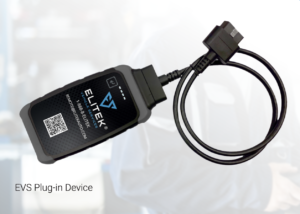 A federal judge has scheduled a jury trial in a patent infringement lawsuit brought by Repairify against LKQ subsidiary Keystone Automotive Industries and its Elitek Vehicle Services.
The suit, filed on Aug. 9 in the U.S. District Court for the Western District of Texas, alleges that Keystone is infringing on three of Repairify's patents for its system and method for remotely servicing and programming a vehicle through its OBD or OBD II interface.
The suit seeks unspecified damages, and an order enjoining LKQ from making, using, selling, and/or offering for sale Elitek's EVS Plug-in Device and Remote Service.
Robert Masone, senior marketing director for LKQ, told Repairer Driven News that the corporation "feels very confident that it will be able to demonstrate its system does not infringe Repairify's patents."
"Some of LKQ's non-infringement positions are discussed in LKQ's pending motion to dismiss. As to invalidity, LKQ notes that Repairify's patents have been repeatedly rejected in Europe, and a related US patent was rejected based upon prior art that Repairify did not disclose to the patent examiner in the patents that were allowed."
Lesley Sparkes, vice president of global marketing for Repairify, told RDN, "Repairify's technology and intellectual property are among our most valuable assets and we will vigorously protect them. The case in question is ongoing, and it our policy not to publicly comment on pending litigation."
In its 37-page complaint, Plano, Texas-based Repairify, which does business under the asTech brand, said the patents cover its system and method for connecting shops to remote diagnostic tools. Specifically, the three related patents cited have to do with "a system and method for remotely programming a vehicle."
Repairify's complaint provides an example of how it believes its patents have been infringed upon, listing 14 characteristics of the Elitek technology it learned about through "publicly available information."
These include details about the construction and function of the wireless Elitek device that can be used to connect a vehicle remotely to OEM scanning tools and Elitek's call center technicians.
Repairify said it intends to establish its claims through evidence gathered in the discovery process leading up to trial. Judge Alan D. Albright has given the parties 16 months to prepare the case, setting a trial date of June 5, 2023.
The complaint cites a June 22 press release issued by Elitek that states, in part, "Effective today, Elitek is expanding its services beyond on-site mobile diagnostics and repair to also include remote automotive diagnostics and remote programming" (emphasis in original).
"It continues, in part 'Shop technicians can plug-in an OBDII device that remotely connects the vehicle to Elitek's call center. The technician, with support from a centralized Elitek diagnostician, conducts the diagnostic scan(s), produces a scan report, enables remote programming where applicable, and invoices for the service,'" the complaint continues.

"Repairify has expended substantial resources researching and developing its patented technologies, technical strategies, and business plans related to its remote automobile scanning and programming business, through the expenditure of considerable employee work hours and company resources," the complaint states.
"This research and development has led to numerous innovative products in the remote automobile scanning and programming market. The United States Patent and Trademark Office has recognized Repairify's achievements by awarding several patents to Repairify and its inventors as a result of these innovations."
The complaint claims that Terry Fortner, sales and marketing vice president of LKQ, has stated that "the device can connect to either a remote OEM or aftermarket scan tool," and written "we use OEM tooling as the recommended and primary tool."
In an motion asking the court to dismiss Repairify's lawsuit, Keystone argued that Repairify's patents rest on a crucial distinction: that its technology provides "a continuous stream of data" between the vehicle and the remote services. It said Repairify had not shown that Keystone's technology was similar.
In its motion, filed Dec. 6, Keystone laid out the history of Repairify's patents, claiming that the U.S. Patent Office had rejected the company's applications as being too similar to other automotive wireless diagnostics and communications patents already applied for or granted.
It was only when Repairify added language detailing a "continuous bi-directional communication … to actively and continuously communicate with, scan and program said subsystems as if it were located proximate to said vehicle" that the first patent was awarded on April 1, 2014.
Albright rejected the motion to dismiss the suit without comment on Dec. 20.
According to a 2020 "Who Pays for What?" study conducted by CRASH Network and Collision Advice, 53% of shops relied on remote scanning providers, compared to 42% in 2018.
Forty-eight percent of respondents calling in-house aftermarket scan tools their most prevalent scan technique, with remote scanning services ranked second, and operating OEM factory scan tools in-house third.
Elitek provides both remote and mobile diagnostic services.
More information
"Repairify, Inc. v. Keystone Automotive Industries, Inc. d/b/a Elitek Vehicle Services"
Click to access W.D.Tex_._6-21-cv-00819-ADA_1_0.pdf
LKQ subsidiary Elitek to offer remote scans, programming to auto body shops
"Defendant's reply in support of its motion to dismiss plaintiff's complaint for patent infringement," Dec. 6, 2021
Images
Featured image: LKQ subsidary Elitek's EVS OBD-II plug-in is shown. The device allows Elitek to conduct remote diagnostics on a vehicle within a body shop. (Provided by Elitek)
An Elitek graphic shows how the company's remote diagnostic service works. (Provided by Elitek)
Share This: