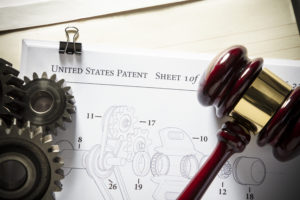 The U.S. International Trade Commission (USITC) has two investigations underway regarding replacement automotive headlamps and taillamps made by four aftermarket and/or recycled parts manufacturers for alleged patent violations.
Kia Corporation, of Seoul, Republic of Korea and Kia America, Inc. of Irvine, California, filed a complaint to the USITC on Dec. 16, 2021 alleging patent infringement and violations of section 337 of the Tariff Act of 1930 for the importation into the United States and sale of certain replacement automotive lamps. Hyundai Motor Company, of Seoul, Republic of Korea and Hyundai Motor America, Inc. of Fountain Valley, California, also filed complaints on the same day for the same reasons.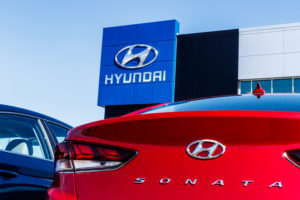 The Kia patents are for replacement headlamps and taillamps for Optima model years 2011-2018 and Sorento model years 2014-2018.
The Hyundai patents are for Sonata model years 2011-2019, Santa Fe 2010-2017 and Elantra model years 2011-2018. The complainants' requested "remedial orders" to the USITC are to issue a limited exclusion order and cease and desist orders.
The allegations are made against Taiwanese company TYC Brother Industrial Co. and its Brea, California-based subsidiary Genera Corp. as well as Chicago, Illinois company LKQ Corp. and its Exeter, Pennsylvania-based subsidiary Keystone Automotive Industries, Inc.
The Hyundai and Kia complaints were written and filed by attorney P. Andrew Riley with Mei & Mark LLP. Riley wrote that 21 Hyundai patents and 20 Kia patents were violated and the lamps in question for both makes were "unlawfully imported, sold for importation, and sold after importation."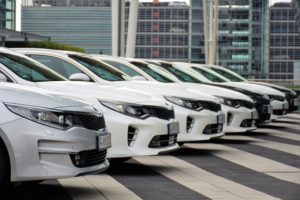 Both complaints also state: "The remedial orders requested would not have an adverse effect on the public health and welfare in the United States, competitive conditions in the United States economy, the production of like or directly competitive articles in the Unites States, or United States consumers. The remedial orders Hyundai requests would protect Hyundai's investment in its U.S. automotive industry, promote clarity on the origin of replacement automotive lamps, and reduce customer confusion and parts related safety concerns. Hyundai is committed to serving the U.S. market."
The USITC will by the first week of March – 45 days after the Jan. 18 institution of the investigations – set a target date for completing the investigations, according to Commission news releases announcing the probes.
LKQ Corp. Senior Marketing Director Bob Masone told Repairer Driven News that LKQ is aware of the USITC investigations, and pointed out there are pending lawsuits in the U.S. District Court for the Northern District of Illinois against Hyundai and Kia regarding several of the patents in question. He said the suits seek "declarations that most of the patents at issue in the ITC proceedings are invalid." Jury trials are demanded for both.
"Rather than litigating those cases on the merits, Hyundai and Kia moved to dismiss them on the basis that asserting personal jurisdiction against them in Illinois would be improper," Masone said. "LKQ is confident it will prevail in both forums."
The motions to dismiss haven't been ruled on yet. The Hyundai motion will be heard on Feb. 11. Kia's motion to dismiss remains under
advisement and a status hearing is scheduled for March 3.
Both of the suits state that the OEMs have taken "affirmative measures … to interfere with LKQ's business operations by asserting that vehicle parts distributed by LKQ infringe" the patents. The suits go on to argue that if it weren't for aftermarket replacement part companies "there would only be a single source for replacement parts for a given automobile model: the OEM, rendering each vehicle model a miniature monopoly market unto itself."
LKQ requests in the lawsuits that Kia and Hyundai be "restrained and enjoined from further prosecuting or instituting any action against LKQ or the purchasers of LKQ's products claiming that the alleged patents are infringed or from representing that LKQ's products or their use on networks operated by purchasers of those products infringe the alleged patents."
This isn't the first time Hyundai has come up against an aftermarket supplier for importing parts from abroad and selling them in the U.S. Hyundai sued Direct Technologies International in 2017 for allegedly representing grey market components in a manner likely to create confusion and either steal or harm the reputation the OEM had created with the authorized U.S. parts supply chain. In 2020, DTI paid Hyundai $5 million and the two agreed to end lawsuits against each other related to a grey-market parts disputes.
IMAGES
Featured image credit: Bill Oxford/iStock
Kia Optimas (Credit: Tramino/iStock)
Hyundai Sonata (Credit: jetcityimage/iStock)
Share This: