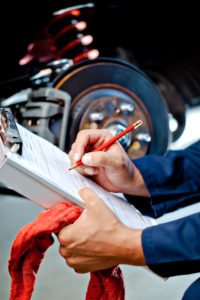 Database Enhancement Gateway (DEG) Administrator Danny Gredinberg and the Collision Industry Conference (CIC) Estimating & Repair Planning Committee recently drove home the importance of repairers making OEM procedure research a high priority in developing repair plans.

During a Jan. 20 presentation, Gredinberg, who serves as the committee chair, encouraged repairers to stop "guesstimating" because estimates should be based on factual information. He started off by asking attendees what type of weld-thru primer would be used to repair a 2021 Dodge Charger. While the majority answered the OEM's primer, they and everyone else were wrong because weld-thru primers are not recommended by Dodge.
The illustration showed how critical research is for every vehicle, every time for the safe and proper repair of vehicles. Consumers expect it and they rely on repairers to repair their vehicles correctly, Gredinberg said.
"We can't assume what we did yesterday, or on the car that we worked on before, is going to apply today," he said.
If you don't know where to look the committee's suggestions include vehicle owner manuals, vehicle build options, OEM part catalogs, and workshop manuals for recommended repair procedures. Keep in mind too that on newer vehicles there will likely be advanced driver assistance system (ADAS) requirements and calibrations to consider.
"We also need to realize that the estimating systems are not the bibles of the repair plans and they do not dictate how the repairs are going to be performed," Gredinberg said. "It's a guide."
All three estimating systems – Audatex, CCC, and Mitchell – state that their labor estimates are only to be used as guides.
"We research the procedures when we develop the information, but you should too," said Mitchell International Director of Database Development Jerry Gastineau, who is also a committee member. "We aren't a how-to guide. … We're an estimating guide. Our labor times should be accurate and we will stand behind them. However, that doesn't mean that that labor time doesn't have not-included operations."
The committee recommends documenting every step of every repair, especially in case of litigation.
ADAS requirements
When it comes to addressing ADAS requirements, Gredinberg said repairers should first verify they have the correct vehicle options then consider several questions:
Will the ADAS require any calibration after repairs? If so, will this be done in-house, independent shop, or dealer?
What will the cost of additional calibrations be?
How many days will calibrations add to the repair?
If the repair is sublet out, how will the vehicle get there and back?
"We can all agree the repair and refinish is no longer going to be the expensive part anymore," Gredinberg said. "It's going to be what happens afterwards. … It's not that little two, three-day job anymore. It could be a week or two in coordinating that [ADAS calibration] and making sure you can get it in and out for the vehicle owner as painless as possible."
The cost can also add up quickly, he said so that as well as what the repair process entails should be communicated to customers so they can make an informed decision to file an insurance claim or pay out-of-pocket.
Gredinberg shared an example of a graze on an Audi that seemed like a simple repair, but the repair facility found out through OEM research that it was going to be more complicated.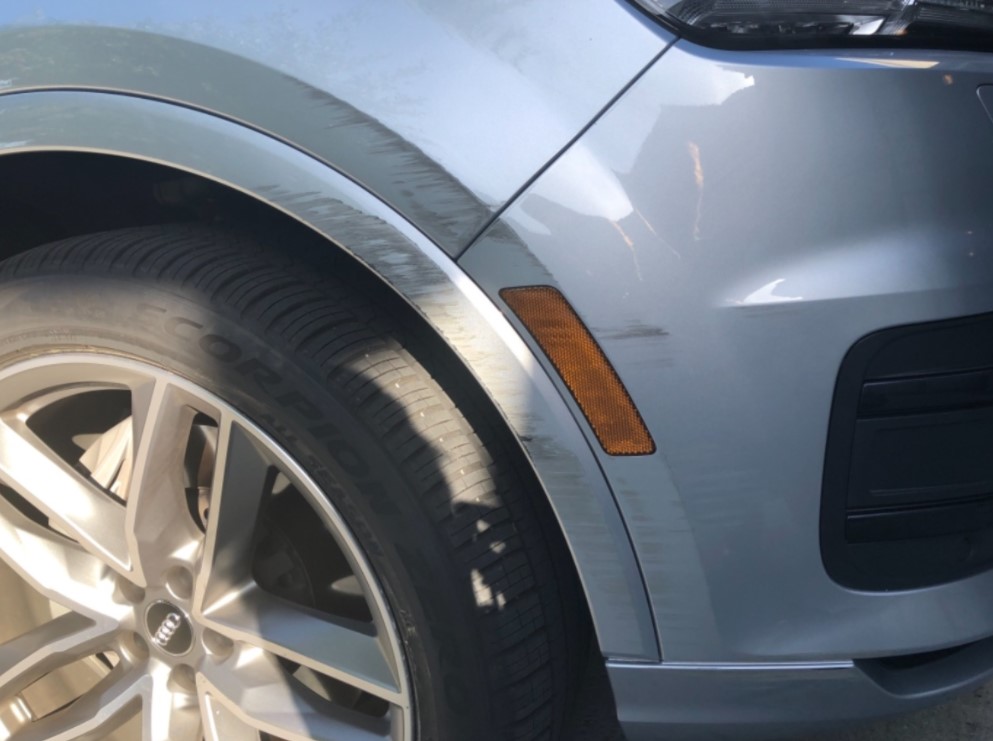 The vehicle had to be towed to and from the service department and undergo several necessary calibrations in addition to a vehicle scan upon arrival and before departure. Because the tire was impacted, a four-wheel alignment was also done and the rear toe was adjusted prior to front-end adjustments. The headlights, adaptive cruise control sensor, forward-facing camera, steering angle sensor, rear backup camera, and lane assist had to be calibrated.
As for staffing repairs, Gredinberg noted that shops may need more employees to handle every part of the repair process from start to finish. The committee suggests three people handle the estimates and repair plans. A customer service representative should keep the customer updated, an estimator should put together a preliminary estimate and deal with customer issues while the repair planner serves as the back-end estimator and team coordinator. The repair planner would oversee disassembly and damage discovery and deal with the technicians and insurers. The estimator and repair planner should research OEM procedures.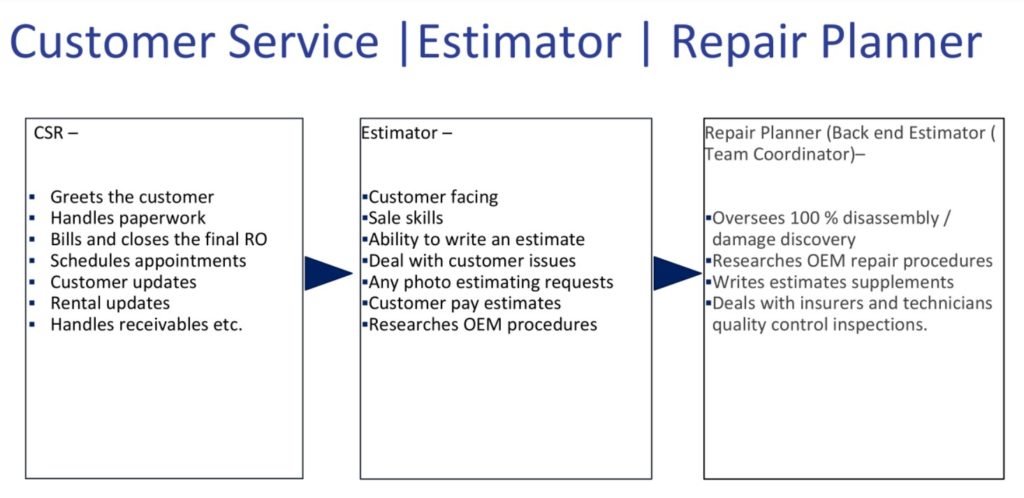 Committee member and Fix Auto Collision Center Manager Rich O'Leary said his shop has a front-end estimator that serves as more of a consultant and fills out curbside sheets then the repair planner builds out the complete repair plan by researching OEM procedures as the vehicles are taken apart. It's communicated to customers that the front-end estimator's estimate isn't comprehensive and the final cost will be much more expensive, he added.
"I do believe that this is going to be the only way to move forward in this industry," O'Leary said.
Then vs. now
Comparing a 2001 Toyota Camry to the 2021 model, Gredinberg highlighted the differences in repairs, especially when it comes to complexity, over the last 20 years. Removing the Camry's rear bumper went from a four-line procedure to a four-page document, he said.
Gastineau said there are more parts involved too. "A bumper section used to have eight or nine parts in it," he said. "Typically, now there's 30 or 40. … OEMs are providing a wealth of information and it just continues to multiply."
He added that wasn't the case 10-15 years ago. O'Leary noted that repairs are "much more labor-intensive now."
"You want to think that technician knows how to take a car apart, but these modern cars are difficult," O'Leary said. "They don't come apart the same and they don't go back together the same. More importantly, in my opinion, are the calibrations, the reinitialization to the battery disconnect, … [and] corrosion protection. We do also print out procedures like this that tell you how to disassemble and reassemble parts."
While time-consuming, OEM procedures must be researched and attending OEM classes is important to properly and safely repair vehicles, Gredinberg said. And when repairers notice missing information or something that doesn't make sense the committee encourages speaking up so the DEG and the information providers can address the issues with the OEMs.
Gredinberg said all three estimating systems don't include time spent researching procedures in their labor times or OEM subscription costs in the parts or labor values. "How you charge for that — that's a business decision," he said.
IMAGES
Featured image credit: manley099/iStock
Collision Industry Conference Estimating & Repair Planning Committee members (left to right): Data Enhancement Gateway Administrator Danny Gredinberg, Mitchell International Director of Database Development Jerry Gastineau, Fix Auto Collision Center Manager Rich O'Leary, and Greg's Automotive Operations Steven Krieps. 
Damaged Audi photo and staffing responsibilities slide (Provided by Collision Industry Conference from Jan. 20 Estimating & Repair Planning Committee presentation)
Share This: