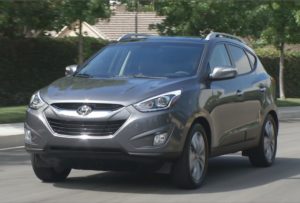 Hyundai & Kia recalls over risk of fire caution not to park vehicles inside, near buildings
By on
Collision Repair
Repairers who are working on Kias and Hyundais should take notice of two new recalls that due to the risk of engine fires, even when they're turned off, OEMs say should be parked outside away from buildings and other cars.
The recalls were reported in a Feb. 8 National Highway Traffic Safety Administration (NHTSA) consumer alert and affect 126,747 Kia and 357,830 Hyundai models.
The recall affects the 2014-2016 Kia Sportage, 2016-2018 Kia K900, 2017-2018 Hyundai Santa Fe Sport, 2016-2018 Hyundai Santa Fe, 2014-2015 Hyundai Tucson, and 2019 Hyundai Santa Fe XL.
The Kia recall says: "Kia recommends that vehicle owners park their vehicles outdoors and away from other vehicles or structures until the recall repair has been performed." And Hyundai's states: "Owners may continue driving these vehicles; however, Hyundai recommends parking their vehicles outside and away from structures until the recall remedy is completed."
When Repairer Driven News asked Hyundai spokesman Michael Stewart if disconnecting the batteries would alleviate the potential risk of fires, he said the company's Safety Office recommends following the instructions in the recall filing.
The National Highway Traffic Safety Administration stated Tuesday that Kia and Hyundai have identified "an increasing risk of an engine compartment fire."
"Although the cause remains unknown, the manufacturers believe an electrical component in the anti-lock brake system may experience an internal electrical short circuit that could increase the risk of fire both while the vehicle is being driven or parked," NHTSA said.
No crashes, injuries, or deaths have been reported in relation to the Hyundai recall, according to Stewart. The chronology of events document shows there have been eight fires. The same type of document related to the Kia recall shows there have been three fires and no crashes, injuries, or deaths.
The Hyundai models have been recalled due to an Anti-Lock Brake System (ABS) module malfunction that, over time, can cause an electrical short and produce overcurrent in the ABS module. "Hyundai is actively investigating and will continue efforts recovering incident parts to determine the root cause(s)," according to the recall notice.
Signs of malfunction include smoke coming from the engine compartment, burning or melting odor, and the illumination of the MIL and/or ABS lights. Hyundai dealers will inspect the ABS module and replace the ABS multi-fuse with a "revised" one.
In the recalled Kia models, an engine compartment fire can occur in the area where the Hydraulic Electronic Control Unit (HECU) is located. The cause isn't known but is believed to be from an electrical short circuit within the HECU – otherwise known as an overcurrent condition. Signs to look for are the illumination of the ABS warning light, a burning or melting smell, and smoke from the engine compartment. Kia dealers will install a new fuse with a different capacity to prevent an overcurrent condition in the HECU's electrical circuit board.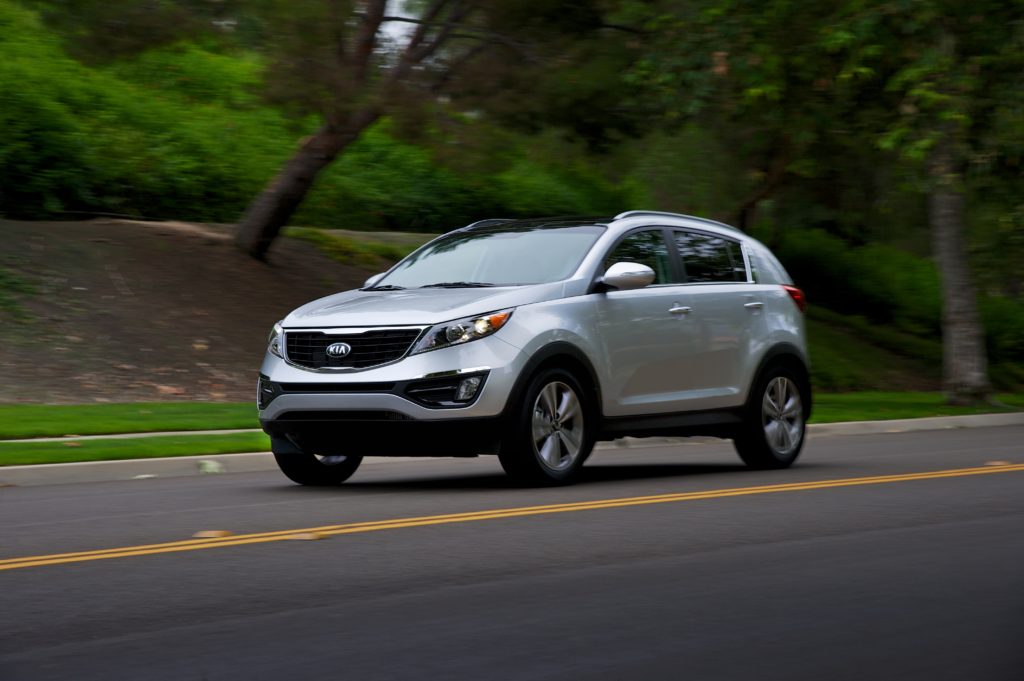 Kia and Hyundai will notify owners of the recall by mail and reimburse owners for repair expenses already incurred. Stewart said the company will start mailing letters in early April. Kia plans to send out letters on March 31, according to the notice. Kia didn't respond to questions from RDN by the publication deadline. In the meantime, shops and owners can enter a car's VIN at owners.kia.com/us/en/recalls.html, HyundaiUSA.com/Recalls, or at NHTSA.gov/recalls to find out if it has been recalled.
This isn't the first time Kia and Hyundai have issued recalls related to fire risks. Multiple recalls in recent years included more than 3.5 million vehicles that could be at risk of catching fire because of brake fluid leaks, faulty oil pans, fuel leaks, oil leaks, ABS sensor issues, HECU issues, and engine problems, according to Consumer Reports. Both automakers have issued several other recalls for similar HECU-related issues in vehicles, including the Hyundai Santa Fe Sport, and Kia Cadenza, Optima, Sorento, and Sportage.
IMAGES
Featured image: 2015 Hyundai Tucson (Provided by Hyundai)
2014 Kia Sportage (Provided by Kia)
Share This: