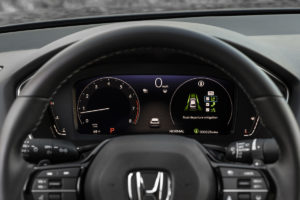 Honda has announced that Honda Sensing, its advanced driver assistance system (ADAS) that can allow Level 2 semi-autonomous driving, is now available on all Honda vehicles as standard or optional equipment.
In addition, Honda revealed that the Honda Sensing system in the new 2022 Civic does away with the radar unit used in other models, relying only on a single camera.
It seems likely to assume that repairers will see more ADAS-equipped Hondas in their shops, with systems that may be different from their predecessors. As always, repairers will want to pull the OEM repair procedure every time you work on the vehicle, rather than relying on previous experience with similar models.
Honda said the "full suite" of the Honda Sensing technology, which debuted on the 2015 Honda CR-V, now includes:
Collision Mitigation Braking System with Forward Collision Warning;
Road Departure Mitigation with Lane Departure Warning;
Lane Keeping Assist System; and
Adaptive Cruise Control with Low-Speed Follow.
Some newer Honda models also include Traffic Jam Assist, Traffic Sign Recognition, and a driver attention monitor, Honda said.
While Honda said that Honda Sensing is "Based on Honda's long standing 'Safety for Everyone' approach which focuses on advancing safety for everyone sharing the road," the technology also allows a limited degree of autonomous driving.
The presence of adaptive cruise control and lane-keeping that can operate continuously and simultaneously is considered the basis of Level 2 driving, as defined by SAE International.
Because vehicles with Level 2 capability are not truly self-driving, some kind of driver monitoring system is necessary to make sure that the driver is watching the road and prepared to take control of steering, acceleration or braking at all times.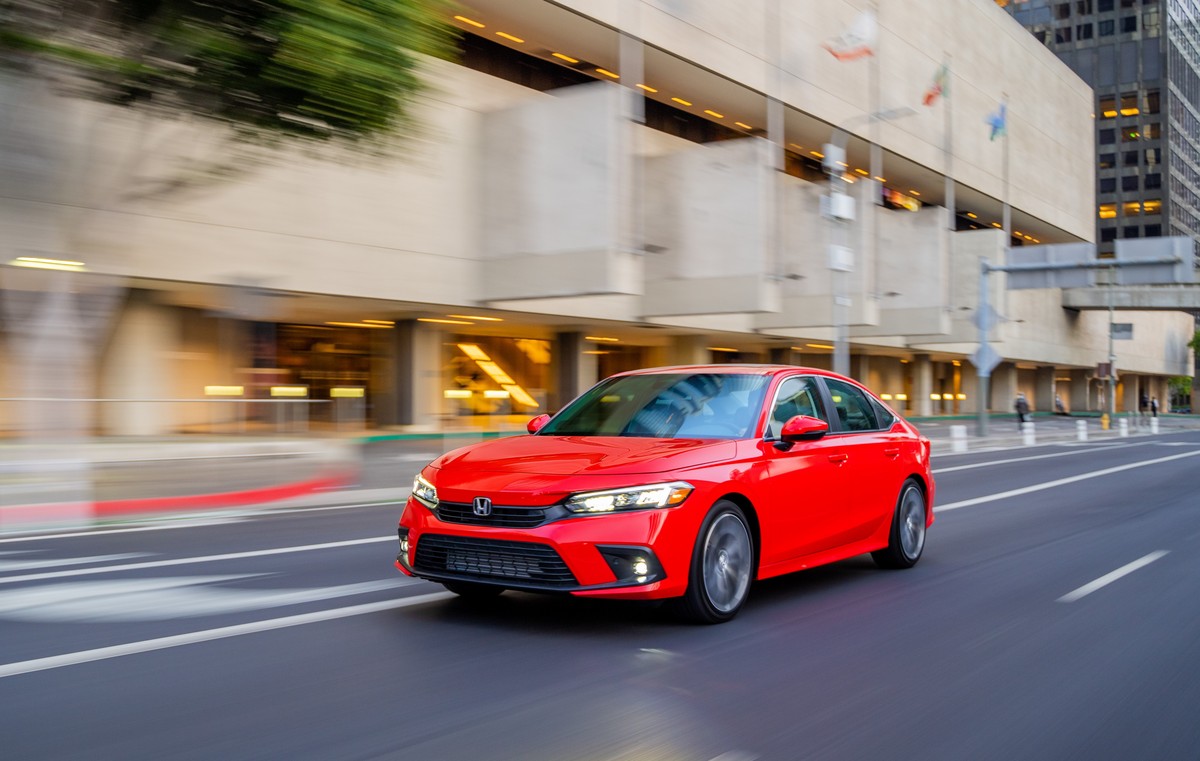 "It is important to note that as with any ADAS feature, Honda Sensing is not intended to replace the driver's assessment of traffic conditions and control of the vehicle," Honda notes. "The driver must intervene in certain situations and must always be attentive when using the system. In addition, drivers have the option of turning off some or all of the various functions."
Honda said the 11th-generation Civic recently introduced will have a new version of Honda Sensing that uses a new single-camera system with a faster processor in place of the former camera-and-radar based system.
The single camera provides "a wider field of detection" than the previous system, Honda said. "Combined with software advances and a new, more powerful processor, the system is also capable of more quickly and accurately identifying pedestrians, bicyclists and other vehicles, along with road lines and road signs," Honda said.
It said drivers will experience more natural braking and acceleration when using the adaptive cruise control, and smoother tracking when using lane keeping assist.
The single forward-facing camera provides all the data needed for the ADAS, Honda said. A millimeter-wave radar unit mounted behind the grille supports automatic emergency braking and adaptive cruise control on all models but the Civic.
Honda's driver monitoring system relies on inputs from the electric power steering to determine how often, and how hard, the driver is moving the steering wheel.
When activated, the monitor displays a coffee cup icon and a four-bar graph on the digital screen on the instrument panel. The white bars disappear as the driver's attention drops; when two bars are lit, the system suggests that the driver take a break. When just one bar remains, a buzzer sounds and the steering wheel vibrates.
With semi-self-driving technology becoming increasingly common, safety experts have turned attention to the need for adequate driver monitoring.
Earlier this week, Consumer Reports announced that it will be awarding extra points for models that combine limited self-driving technologies with effective active driver monitoring systems.
That follows the January announcement by the Insurance Institute for Highway Safety (IIHS) that it is developing a new ratings program to evaluate these systems.
During a Feb. 16 Center for Automotive Research (CAR) webinar, Kelly Funkhouser, vehicle technology manager at Consumer Reports, said camera-based systems are the best driver monitoring technology currently available. Cameras do not necessarily capture a video image but could be using infrared to monitor a driver's eye movements or facial features.
Acura, Honda's premium brand, announced in November that its version of Honda Sensing, called AcuraWatch, had been made standard equipment on all of its vehicles.
More information
Honda: "Honda Sensing"
https://hondanews.com/en-US/honda-automobiles/releases/release-b50efa689496a1943cdccc46490eeec8-honda-sensing
Acura: "AcuraWatch"
https://acuranews.com/en-US/releases/release-9cc3a6ebff00753bc08baae86a04fb38-acurawatch
IIHS: "IIHS creates safeguard ratings for partial automation"
https://www.iihs.org/news/detail/iihs-creates-safeguard-ratings-for-partial-automation
Images
Featured image: The dashboard of a 2022 Honda Civic, showing the "road departure mitigation" alert. (Provided by Honda)
A 2022 Honda Civic Touring sedan. The 11th generation Civic's ADAS system does away with radar, relying on a single camera. (Provided by Honda)

Share This: