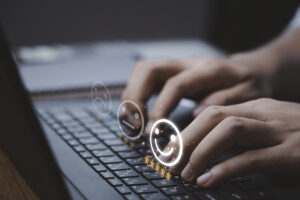 More body shops say they are paid regularly by the eight largest auto insurers for masking labor prior to applying primer, according to results of a "Who Pays for What?" survey that 619 collision repairers responded to.
The survey is one in a quarterly series conducted by Mike Anderson of Collision Advice in conjunction with CRASH Network. The latest survey, conducted in January and released this week, was on how shops are paid for supplies and refinish operations by the eight largest insurers – State Farm, Farmers, Nationwide, Allstate, USAA, Liberty Mutual, Progressive, and GEICO.
Seven years ago, fewer than one in four shops, or 24%, said they were always paid or paid most of the time when masking was required as part of the priming process. In January of this year, that had grown to 45% – a figure that has been consistent for three years in a row, according to the survey. Shops that said they have never billed for the procedure has fallen from about 39% in 2016 to 25% this year.
"It is clear from the results of these surveys that whether or not a repair facility is reimbursed for a particular item depends, to a certain degree, on whether or not the shop negotiates for it," the survey states. "Though this can vary by insurance company, DRP status, or region of the country, it is clear that while none of the procedures in this survey are universally paid by insurers, none are universally rejected by insurers either.
"There are many examples in this survey series where nearly 3 out of 4 shops report getting paid most, if not all, of the time for a certain procedure, yet another 20 percent of shops say they never even attempted to charge for it."
Anderson recommends shops ask four questions when negotiating for "just about" any line item on estimates:
Is it required to return the vehicle back to pre-accident condition?
Is it included in any other labor operation?
Are there pre-determined times?
What is it worth?
When asked what percentage of vehicles need finish, sand and buff, or denibbing, 35.8% of respondents said one of the procedures is necessary on every refinish job. Forty percent of respondents said they're always paid or paid most of the time for to finish, sand and buff.
For labor to feather, prime and block, 40% of respondents said they're always paid or paid most of the time. This labor operation begins after a repaired area is finished to 150 grit and is free of surface imperfections, Anderson wrote. Payment for the operation is up 0.5% compared to last year's survey.

Anderson noted, "It is important to remember that most paint companies have had paint material price increases of late, making it critical that this operation takes into account the materials it requires. All the estimating system refinish times are based on new, undamaged panels. But repair work on a welded-on panel, for example, ends with the technician finishing it off at 150 grit. A panel finished with 150 grit is not the equivalent to new and undamaged. To get to that level requires finishing the repaired panel to 320 grit. The paint and abrasives manufacturers concur that you should not jump more than two grit-sizes. You can't go from 150 right to 320 grit. It's that process in between the two that's essentially covered by this not-included labor time to feather, prime and block."
To prep raw plastic parts, 72% of those who negotiate payment said they are either always paid or paid most of the time, which was the same percentage as the 2021 survey. All of the estimating systems provide a formula for prepping raw plastic parts, which is additional labor to prepare new grilles, bumper covers, or other plastic parts that are not primed at the factory, according to the survey.

By insurer, 49-55% of respondents said their company always paid for the operations, with USAA being the most likely to pay at 55.3%.
To blend adjacent panels for color matching and two-tone operations, 91% of respondents and 81%, respectively, said there are always paid or paid most of the time. However, two-tone payment was down 3.2% compared to 2021. Anderson wrote he isn't sure "why regular compensation for this labor operation would be declining. It would be interesting to know if this is because shops previously included this under 'second color set-up' and now they separate it out, or if there is insurance pressure as part of virtual reinspections."
Although Anderson said some estimators leave off "apply chip/gravel/stone guard or rough coat," 90% of respondents said they're paid for it and each of the estimating systems provide a formula for it.
"I think some estimators leave this off because they haven't been trained to get down to look at the bottom of the fender or rocker," Anderson wrote. "As a rule of thumb, if a vehicle does not have any rocker covers, it probably has gravel guard."
A new question on this year's refinish survey was about payment for masking for seam-sealer. Of those that negotiate for the operation, 37% are either always paid or paid most of the time. Anderson wrote that it looks as if nearly half of the shops surveyed have never asked for payment to cover the operation.
"…with the increase in paint material costs, it is important that we understand what materials and labor operations are needed in all instances such as this. We also understand that some seam sealer companies make tips that may mean masking is not always required, so this operation should only be billed when a technician needs to perform it."
New survey now open
The latest quarterly "Who Pays for What?" survey is now open through the end of April. It focuses on not-included body labor operations. Shops can take the survey at surveymonkey.com/r/76X7BMV.
Survey participants receive a free report with complete survey findings as well as analysis and resources including useful information from the Database Enhancement Gateway (DEG).  It takes less than 15 minutes to complete, according to Anderson. He encourages anyone in a shop that's familiar with its billing practices and payment practices of at least some of the largest national insurers to take the survey.
Only aggregated data is released in the survey results.
IMAGES
Featured image credit: Dilok Klaisataporn/iStock
Both "Response from insurer" images are screenshots taken from an excerpt of the 2022 "Who Pays for What? Refinish Survey" as provided by Collision Advice and CRASH Network.
Share This: