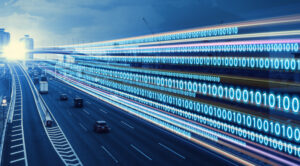 U.K. study finds 17% of young drivers concerned about security of telematics data
By on
Insurance | Technology
Young drivers are concerned about the use of telematics by auto insurers, even as voluntary enrollment in data-driven premium plans has grown, a survey of drivers under 30 in the United Kingdom has found.
The survey, released April 20 by GlobalData, found that 17.3% of those under 30 highlighted security as an issue, and that 31% were uneasy about having a direct connection between their vehicle and their insurer. In addition, 27.3% were uncomfortable with the idea that someone was grading their driving ability.
In spite of these concerns, GlobalData said, adoption of insurance-based telematics increased by 28.6% between 2020 and 2021, as young drivers responded to the potential for premium discounts.
Benjamin Hatton, an insurance analyst at GlobalData, called it surprising that, given their presence in the online world, younger drivers would be concerned over data sharing and privacy in connection with telematics.
"Advertising the potential financial savings black boxes and usage-based products can provide may go some way to addressing these concerns," Hatton said. ("Black boxes" are devices about the size of a key fob that customers voluntarily place in their vehicles, and that transmit data to their insurance carriers.) "However, there also needs to be a reassurance that these services are intended to help young drivers, rather than acting as a Big Brother that's constantly watching for errors."
As in the U.S., the COVID-19 pandemic has shifted driving patterns in the U.K., leading more motorists to consider the benefits of usage-based insurance (UBI).
"GlobalData's survey indicates that 28.3% of under 30s believe they will be driving fewer miles annually than before the pandemic," Hutton said. "Usage-based policies are a great way for low-milage drivers to keep their premiums low, with a growing number of young consumers looking to make use of these policies."
Privacy concerns may be well founded, according to research done by Consumer Reports. The magazine reported in its Oct. 7, 2021 issue that it found "serious privacy trade-offs" with some telematics plans, and that some insurers are gathering more data than they need to calculate premium levels.
"They're collecting so much," Douglas Heller, the insurance expert at the Consumer Federation of America, told Consumer Reports. "What you end up with is this massive dataset that's not anything as straightforward as they tell you on the front end."
The degree of concern about vehicle data voluntarily shared with an insurance provider through tags or cellphones raises the question of how motorists might feel about the involuntary sharing of their vehicle's information with third parties, as federal REPAIR Act legislation introduced in February would permit.
H.R. 6570, formally known as the Right to Equitable and Professional Auto Industry Repair Act, contains no specific exemption for personal data, as some proponents have claimed. Instead, it stipulates that "any vehicle-generated data" could be shared with owners and their designees.
Access to "critical repair information and tools" would be guaranteed to repairers, but also to aftermarket parts manufacturers and aftermarket parts remanufacturers, with no stipulations that spell out owner permission as being required.
The relevant portion of the bill, Section 3, Paragraph a, Subsection 2, states:
REQUIREMENT TO PROVIDE MOTOR VEHICLE DATA TO OWNERS.—A motor vehicle manufacturer shall—

(A) effective on the date of enactment of this Act, provide for motor vehicle owners or their designees, without restrictions or limitations (including a fee, license, or requiring use of a device mandated by the motor vehicle manufacturer to decrypt vehicle-generated data), to have access to vehicle-generated data;

(B) beginning not later than 1 year after publication of the final rule issued under section 5(b), if the motor vehicle manufacturer utilizes wireless technology or telematics systems to transmit any vehicle-generated data, make available vehicle-generated data described in subparagraph (A) to the motor vehicle owner and its designees, directly and wirelessly from the vehicle through a standardized access platform; and

(C) effective on the date of enactment of this Act, make available to motor vehicle owners and their designees, aftermarket parts manufacturers, aftermarket parts remanufacturers, and motor vehicle repair facilities, and their distributors and service providers without restrictions or limitations, any critical repair information and tools related to the motor vehicles it manufactures at a fair, reasonable, and nondiscriminatory cost.
The bill would require OEMs to "make available vehicle-generated data described in subparagraph (A) to the motor vehicle owner and its designees, directly and wirelessly from the vehicle through a standardized access platform" – something of a very different nature from a user-installed cellphone app.
The REPAIR Act has the support of the aftermarket industry, including the Automotive Aftermarket Suppliers Association (AASA), Auto Care Association (ACA), CAR (Consumer Access to Repair) Coalition, and Specialty Equipment Market Association (SEMA).
The CAR Coalition is a new group comprised of Allstate, LKQ, the Automotive Body Parts Association (ABPA), the Certified Automotive Parts Association (CAPA), the Automotive Manufacturers Equipment Compliance Agency (AMECA), Diamond Standard, the American Property Casualty Insurance Association, AutoZone, KSI Auto Parts, and Carparts.com.
The CEO of the Alliance of Automotive Innovators (AAI), representing nearly all of the OEMs, has noted that the industry has already provided access to information needed for the safe and proper repair of vehicles, under a national memorandum of understanding (MOU) signed in 2014.
"The auto industry continues its long-standing commitment to consumer choice for vehicle repairs. And that commitment remains the gold standard for other industries, with competition thriving as the aftermarket performs 70 percent of post-warranty work on today's vehicles," John Bozzella told Repairer Driven News when the REPAIR Act was filed.
"Our national MOU continues to work and ensures that all information needed to repair and diagnose a vehicle is available," Bozzella said at the time.
More information
Images
Featured photo provided by metamorworks/iStock.
Share This: