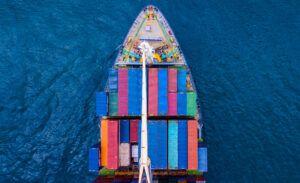 LKQ continues to face supply chain issues, CEO says choosing to 'play offense' to inflation has its benefits
By on
Market Trends
During LKQ's April 28 Q1 earnings call, President and CEO Nick Zarcone said supply chain transport issues continue to "provide challenges," and inflationary pressures, though also a challenge, didn't keep the company from making profit.
"During periods like this, companies have a choice – wait and see the impact and play defense or anticipate the impact and play offense," Zarcone said, in reference to inflation. "LKQ chose to play offense, and the benefits of doing so can be found in our results. This is particularly true with respect to the exceptional organic revenue growth achieved in our North American wholesale and European segments. Both of which benefited from strong demand for automotive products as mobility and claims volumes increased while pushing prices in an attempt to offset most of the inflationary pressures."
Organic revenue growth for parts and services in North America increased 13.6% during the quarter with industry-wide overall claim counts increasing 12.2% over 2021's first quarter, he added. Recycled and remanufactured parts also saw higher growth compared to last year.
"On the aftermarket front, we have been successful in passing through inflationary cost increases despite the supply chain challenges, which are causing volumes to be down relative both to last year and 2019," Zarcone said. "…In part due to headwinds from parts availability and more so due to labor constraints, during Q1, the national average scheduling backlog at collision repair shops reached 4.5 weeks, two-and-a-half times the length of the typical first quarter backlog."
It was noted during the call that total revenue for LKQ's Pick Your Part Self Service Auto Parts segment was flat compared to 2021, which Zarcone said was a reflection of "the relative softness in metals pricing."
He also noted that average vehicle repair costs have risen steadily every year since 2016 with the largest increases taking place in the past two years and, ultimately, reaching an "all-time high" last year. Aftermarket collision parts volumes were also down during Q1, Zarcone said.
When asked by Daniel Imbro, with financial services firm Stephens, if insurance carriers prefer alternative parts over OEM parts, Zarcone said carriers often choose the part they can get the quickest.
"At this point in time, based on the backlog that I mentioned in the repair shops, the insurance companies just want to get parts on the car," Zarcone said. "And whether it's an aftermarket part or recycled part, or quite frankly, an OEM part. Because every day that that car is in the shop, they are generally paying a rental car fee and which clearly increases their prices."
He added that carriers and shops choosing alternative parts has "helped offset some of the other inflationary costs."
As for the supply chain, Zarcone said key port cities in China were shut down during part of Q1, which gave the company the opportunity to make a bit of progress toward meeting demand with supply.
"This shifted container capacity to other countries like Taiwan, giving our North American team an opportunity to get some incremental inventory on the water," Zarcone said. "March was the second-best container volume that we've witnessed in 24 months. We expect some of this benefit to continue into April and likely May. And this inventory should be at our warehouses by mid- to late summer. Once the China lockdowns reopen, we will likely see a regression back to the lane bottlenecks that we've endured over the past 12 months as the pent-up demand from China comes through."
The COVID-10 Omicron variant surge, Ukraine-Russia conflict, and "volatile" commodity prices were also mentioned as challenges LKQ faced during the first quarter.
"While there is more work to be done to improve our inventory availability and manage the cost pressures, we are comfortable with the direction we're headed, and importantly, our position relative to the competition," said Executive Vice President and CFO Varun Laroyia. "…We are cautiously optimistic about the progress we have made with inventory procurement. Access to aftermarket products and cars at auction improved relative to the same period in 2021. And we were able to deploy more cash to build inventory. …we increased our inventory spend and purchased more salvage vehicles than we did in the first quarter of 2021."
With regard to the outlook for the rest of the year, Laroyia said LKQ's organic parts and services revenue growth expectation is between 4.5% to 6.5%, up from the original projection of 3-5%.
Also during Q1, LKQ closed its sale of PGW Auto Glass for $362 million.
"While a fundamentally solid operation, we had come to the conclusion that LKQ was not the best owner of this business and the margins were always going to be dilutive to the overall North American segment margins," Zarcone said. "This transaction closed last week, and we are extremely pleased with the outcome. As we enter Q2, we are witnessing a healthy pipeline of potential tuck-in acquisitions. And since April 1, we have closed on two small European transactions."
IMAGES
Featured image credit: Aurelio Antonio/iStock
Share This: