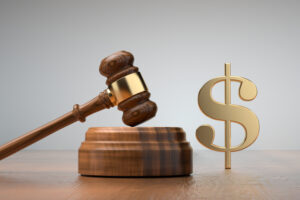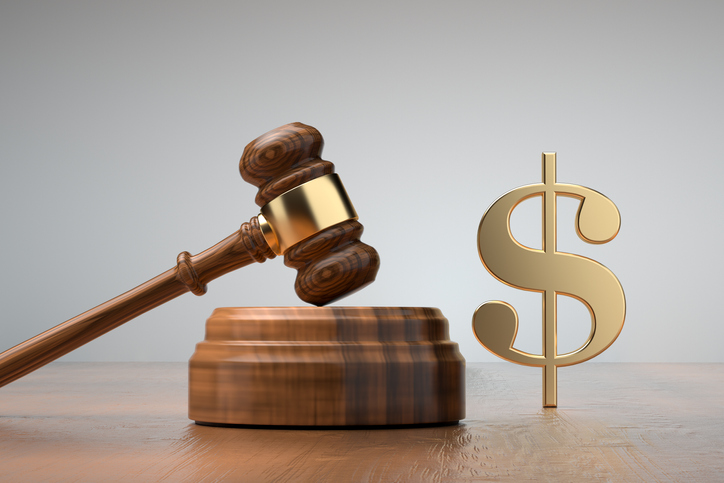 Federal judge sides with Florida class over auto insurance cancellation fee
By on
Insurance | Legal
A federal judge has ruled in favor of Florida drivers who accused a subsidiary of American Family of improperly calculating a cancellation fee under the terms of their policies.
U.S. District Court Judge William Dimitrouleas said that Permanent General Assurance Corporation (PGAC) should have returned 90% of unearned premium already paid at the time of cancellation, rather than using the fee to also bill its customers for 10% of the premium it would have collected through the entire term of the policy.
Dimitrouleas did not grant the plaintiffs' motion for damages, saying that the amount owed by PGAC will have to be decided at trial.
The plaintiffs alleged that the carrier deducted a "short rate cancellation premium" from unearned premiums to be refunded when a customer canceled a policy. This cancellation premium was not mentioned in policy documentation, the plaintiffs said.
Under the terms of the policy, PGAC said that it would withhold 10% of an insured's "unearned premium" when the insured canceled coverage. The plaintiffs said that the carrier had wrongly applied the withholding to the premium not yet paid, and Dimitrouleas agreed.
In his April 28 order granting the plaintiffs' motion for summary judgment, the judge ruled that "PGAC has breached the Policy by assessing a 'Short-Cancellation Premium' based upon 10% of those amounts never paid by the insured."
"One can reasonably understand a 'refund' to apply only to amounts paid," he said.
Dimitrouleas cited the pertinent section of the policy, adding italics for emphasis:
G. Refund of Premium.
1. Upon cancellation "you" may be entitled to a refund of unearned premium. Making a premium refund is not a condition of cancellation.
2. If the cancellation is at "your" request, "we" will refund 90% of the pro rata unearned premium.
3. If the policy is canceled at "our" request, "we" will make a pro rata refund of any unearned premium.
The judge said that "unearned premium," though not defined in PGAC's policy, is "generally understood in the insurance business as that 'amount of premium for which payment has been made by the policyholder but coverage has not yet been provided.'"
Dimitrouleas summarized the two Florida plaintiffs' cases:
Dorine L. Connor renewed her non-standard automobile insurance policy on Sept. 24, 2019, for one year, making all of her monthly $259 premium payments on time. On May 26, 2020, she chose to cancel the policy. According to Connor, PGAC still held $240 worth of unearned premium at the time. Expecting a 90% refund, or $216, she instead received just $153. PGAC had assessed 10% of future unearned premiums never paid by Connor, and never held by the insurer.
Myrtle Pugh renewed her non-standard policy with PGAC for one year, beginning July 22, 2020, paying premiums of $579.89 a month. She canceled the policy the following month when the unearned premium held by PGAC was $24.26. Rather than receiving a check for $21.83, 90% of the unearned premium, Pugh was assessed a penalty of $620, representing 10% of 11 months of future premium. PGAC then sent her a collection letter for the $596 balance.
Connor and Pugh are representing a class that includes all Florida residents who bought non-standard auto coverage from PGAC from 2015 to 2020, when the initial complaint was filed. Dimitrouleas approved the class on April 11.
Dimitrouleas noted that non-standard auto insurance sold by PGAC and others is "typically procured by those customers who, due to financial constraints or otherwise, are unable to afford coverage through standard carriers." It's common for this type of policy to cancel, he said.
"As such, Plaintiffs assert that it is important that consumers be given clear, advance notice of the potential or existence of any fees or penalties that the consumer may incur upon cancellation," the judge wrote in approving the class.
In his summary judgment, Dimitrouleas found that "There are no provisions in the Policy or the Disclosure of Fees Notice discussing the effect of paying in installments other than a one-time $10 'Underwriting Fee' if an insured elects to pay a policy premium in installments. Furthermore, nothing in the Policy explains how PGAC calculates its 'Short Rate Cancellation Premium.'"
He dismissed PGAC's argument that "premium" is defined as "the full-term premium amount identified in each insured's renewal declaration pages," and that "unearned premium" is "'that portion of the written premium applicable to the unexpired or unused part of the period for which the premium has been calculated'" – in this case, the total number of days left in the policy period.
Dimitrouleas granted the plaintiffs' motion for summary judgment under Rule 56(a) of the Federal Rules of Civil Procedure, finding that there was "no genuine dispute as to any material fact."
In denying the motion to grant damages, he found that neither plaintiff had precisely explained how they had calculated what they believe they are owed. "Therefore, while Plaintiffs' Cross-Motion for Partial Summary Judgment is granted as to Plaintiffs' theory of liability, it must be denied on the determination of damages. This question remains to be resolved at trial."
Therefore, while Plaintiffs' Cross-Motion for Partial Summary Judgment is granted as to Plaintiffs' theory of liability, it must be denied on the determination of damages. This question remains to be resolved a trial.
Share This: