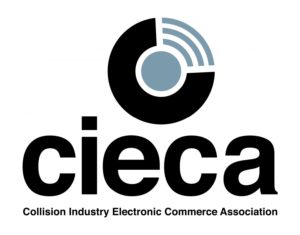 The Collision Industry Electronic Commerce Association (CIECA) has formed a new committee to focus on standardizing OEM repair procedure data and build sheet data.
"CIECA's Emerging Technologies Committee was reviewing pain points in the collision industry and determined that OEM repair procedures and build sheet data needed to be addressed," said Paulette Reed, CIECA's technical project manager, in a news release. "As a result, attendees proposed forming a new CIECA project committee to look at standardizing the data provided in OEM repair procedures and build sheet data."
Committee Co-Chair Mark Allen – collision, equipment, and EV after sales manager at Audi of America and a CIECA Emerging Technologies Committee member – told Repairer Driven News the committee will benefit consumers and collision shops.
"The fact is that most and, arguably not all, but most auto manufacturers have repair procedures that are developed and published," he said. "To build on Devin Wilcox's call to action [for] OEM1stop, the resources are there for both collision repairers and mechanical repairers alike."
OEM1stop.com provides repairers with up-to-date OEM repair procedures as well as position statements and other resources. Wilcox, who is collision certification manager at Subaru of America, stressed the importance of checking the site for OEM repair procedures during the April Collision Industry Conference (CIC) meeting.
"CEICA can drive the behaviors of developing estimates and repair plans from them on every car and consulting them every time," Allen said. "CEICA can also help the IPs [information providers including CCC, Mitchell International, and Audatex] integrate them into the estimating systems that offer transparency for all involved with the repair and for the customer to understand what is happening."
He added that the committee is "a grand opportunity" for IPs and automotive manufacturers to "provide the right information and listen to the industry of how they will consume it."CIECA invites all industry stakeholders, whether association members or not, to join the committee.
Phil Martinez, technical consultant at Mitchell International, will also chair the committee. Martinez is CIECA's current chairman and has led the development of the association's standards since it was founded. For the past 27 years, he has represented Mitchell on the CIECA Board of Trustees and Executive Committees and chairs several committees.
He told RDN that the committee won't be much of a benefit for the estimating systems unless all OEMs participate and that insurance carriers and repair facilities should also participate.
"We could come up with a standard way of sharing the information," Martinez said. "…The committee is looking for standards to support the validation [that] the procedures have been viewed and followed. Basically, to document the repairer has been given the correct procedures, viewed them, and possibly completed the repairs in accordance with the procedures. I believe that is where the committee will begin. This confirms for the vehicle owner and insurance company the vehicle was properly repaired back to pre-loss condition and all safety procedures were completed. With all the new materials and sensors on the vehicle, we need to find a way to document they have been completed and the correct procedures followed."
Allen cautioned that, while there is an opportunity to develop a more standardized approach to exchange repair procedure information, expectations should be managed.
"To have central access is a great opportunity, but what will be most unlikely is to change repair methodology," he said. "What I mean is that we shouldn't expect to repair an Audi like an Oldsmobile and vice versa. Manufacturers answer the engineering challenges their customers ask of us with our own unique methods.  It's part of the corporate culture and identity."
CIECA Executive Director Paul Barry said that many in the industry see an opportunity to develop a more standardized approach to exchange repair procedure information and have asked CIECA to work with the industry to see what is possible.
"In recent years, the OEMs have taken a much more active role in the collision repair process and the industry," Barry said, in the release. "For shops to repair vehicles properly, they need easy access to repair procedures in a consistent fashion."
For more information about joining a committee, visit cieca.com/committees or email Paulette Reed at paulette@cieca.com.
IMAGES
Featured image: The Collision Industry Electronic Commerce Association (CIECA) logo (Lauren Stefanov/Provided by CIECA)
Share This: