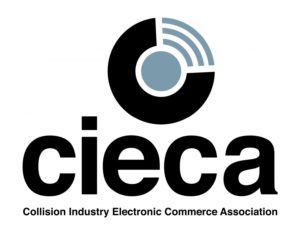 CIECA holding design contest for CAPIS logo, first release of new standards slated for October
By on
Associations | Technology
Collision Industry Electronic Commerce Association (CIECA) is holding a contest to create an avatar graphic to serve as the logo for its upcoming CIECA Open APIs (CAPIS) initiative.
The first CAPIS release is slated for October of this year.
The avatar graphic contest is open to collision industry employees who are 18 and older. Graphics should be 300×300 pixels and JPG format is preferred. The entry deadline is July 15 and the grand prize is a $250 Amazon gift card. The winner will be announced by Aug. 1.
"CAPIS will be data standards for the collision industry to use when developing OpenAPI messages," said CIECA Technical Project Manager Paulette Reed. "This will include JSON Schemas, OpenAPIs, and a new code list that our current membership is familiar with in the EMS and BMS versions. …we are working on a new standard to meet the new technology needs."
The standards will supplement the current Business Message Suite standards and provide developers with a new option to create collision industry software. The new CIECA API Standards will serve as an alternative, not a replacement to the XML-based BMS framework. When completed, both CAPIS and BMS will be available for download.
Executive Director Paul Barry previously explained to RDN that the XML ("Extensible Markup Language") used in the BMS standard dates back to the early 2000s and works well for software "where larger file sizes and system dependencies are not a concern." However, the JSON ("JavaScript Object Notation") format "is popular for use in mobile apps and other applications where the goal is to exchange data in a fast, efficient format."
CIECA recently formed the OEM Repair Procedure Committee to focus on standardizing OEM repair procedure and build sheet data. Reed said the committee's work could include CAPIS.
"The new OEM Repair Procedure Committee is going to identify pain points with data being shared between partners and then recommend solutions," she said. "These solutions could be changes to the BMS and/or new API messages."
The committee's work will be reviewed by CIECA's Product Committee and then submitted to the Architecture Committee for review, which is the committee currently working on the CAPIS project, Reed added.
IMAGES
Featured image: The Collision Industry Electronic Commerce Association (CIECA) logo (Lauren Stefanov/Provided by CIECA)
More information
CIECA, Datatouch provide tips on PII protection, encourage shops move away from EMS exports
Share This: