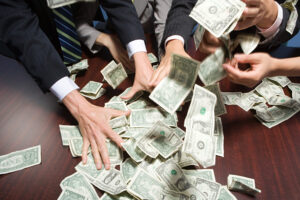 Auto insurers' figures show they pocketed millions in pandemic profits in Illinois
By on
Announcements | Insurance
Even after providing rebates, auto insurers reaped hundreds of millions of dollars in additional profits from their customers in Illinois during the pandemic, according to two consumer groups' analysis of figures made public by the state's Department of Insurance.
The four largest carriers in Illinois by market share – State Farm, GEICO, Progressive, and Allstate – charged customers $280 million more than needed to maintain their 2019 profitability, according to the analysis by Illinois PIRG Education Fund and the Consumer Federation of America (CFA).
This was after taking into account the $220 million the four insurers cumulatively provided in customer refunds in 2020, the organization said.
The analysis was based on figures provided directly by insurers in response to a data call from IDOI, a one-time demand prompted by a request made by 16 Democratic state senators in January. While IDOI has no authority to regulate rates, proponents hoped that the data release would increase pressure on carriers to provide more premium relief.
Although insurers had objected to the request, the majority complied, including all of the major carriers.
The data support claims by consumer groups in Illinois and across the country that the premium relief offered by insurers falls far short of reimbursing motorists for the reduction in risk brought about by the pandemic, when miles driven fell sharply as a result of "shelter in place" orders.
CFA last August said carriers nationwide had reaped at least $29 billion in "windfall profits" during the pandemic, based on an analysis of insurers' 2020 premium and claim results it conducted with the Center for Economic Justice.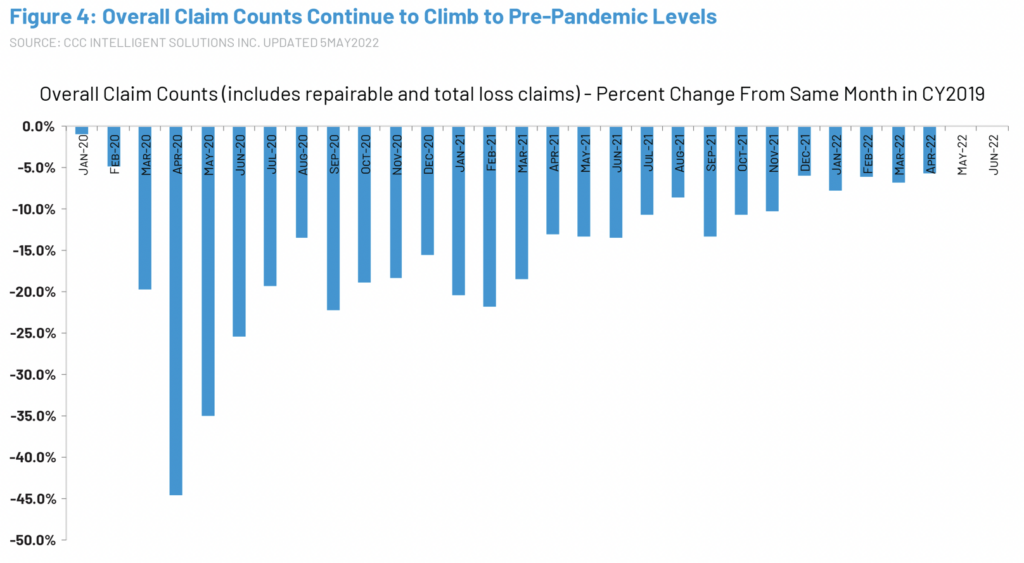 The Illinois figures show a need for that state's legislature to grant the IDOI power to review auto insurance rates, Abe Scarr, director of Illinois PIRG Education Fund, said in a statement.
"Moments of crisis are revealing. Auto insurers took the opportunity provided by the pandemic to charge their customers excessive rates and make windfall profits," Scarr said. "The General Assembly should give the Department of Insurance authority to review rate hikes and protect Illinois consumers."
In a statement provided by Illinois PIRG, state Sen. Jacqueline Collins said she is "appalled that these companies overcharged families sheltering at home," and called on insurers "to issue additional refunds promptly."
Caron Brookens, a spokeswoman for IDOI, told the Chicago Sun-Times that the agency "is pursuing legislation with members of the General Assembly to increase transparency and accountability in its work to regulate insurance companies."
Illinois PIRG pointed out that California regulators ordered carriers to "close the gap" after initial pandemic rebates fell short. In March 2021, the organization said, State Farm announced that it would provide an additional $400 million in pandemic refunds to its California customers "due to better than anticipated claims results" during the second half of 2020.
According to an analysis of the figures by Crain's Chicago Business, Allstate was one of the first carriers to issue rebates, providing 15% off premiums for April through June 2020. Even so, the company's profit margin was nearly 15% in 2020 and the first quarter of 2021, five times that earned in 2019, the news organization said.
Chicago Business said Progressive and GEICO saw "similar windfalls," with Progressive's profit margins swelling from 6% to 15% between 2019 and the five "pandemic quarters," and GEICO's from 7% to 14%. In contrast, State Farm "essentially broke even in 2020" after moving to reduce rates by an average of 14% over the summer, Chicago Business said, calling the insurer "by far the most aggressive rate cutter."
Illinois PIRG Education Fund promised to perform a more detailed analysis of the new data this summer.
Groups representing the state's insurance industry challenged the argument that further rate relief should be provided.
"Providing new premium reductions, as being called for by some groups, when the number of crashes, losses and inflation is increasing would be unwise and counter to the longer-term trends that have existed since the pandemic's early days," Steve Schneider, vice president of state government relations for the American Property Casualty Insurance Association (APCIA), said in a statement.
Kevin Martin, executive director of the Illinois Insurance Association (IIA), said, "Those calling for additional givebacks only focus on the short-term period when driving declined, it is important for stable and accurate insurance pricing for insurers and regulators to do what they always have done and look at the long-term patterns impacting driving and loss trends."
Insurers across the country are expected to increase rates by an average of about 4.9% in 2022, in response to inflationary pressures and rising accident frequency and severity, according to a Bankrate analysis of data collected by S&P Global Market Intelligence.
According to a study by CCC Intelligent Solutions, traffic congestion has started to rebound to pre-pandemic levels, although it remains lower as a result of fewer people commuting to work during rush hour. That means vehicles are often traveling at higher speeds, keeping severity levels elevated. At the same time, auto claim frequency continues to climb closer to pre-pandemic levels, CCC said.
More information
Illinois Department of Insurance COVID-19 Auto Data Call
https://www2.illinois.gov/sites/Insurance/Reports/Pages/default.aspx
Auto insurers say Illinois lacks authority to disclose their pandemic profits
Images
Featured image by XiXinXing/iStock
Share This: