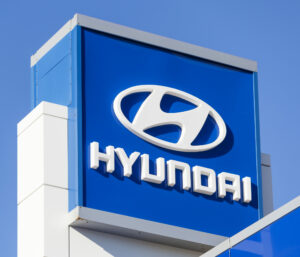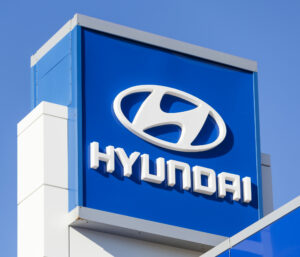 Hyundai Motor Group is working with Michelin to develop next-generation tires that will be optimized for premium electric vehicles (EVs).
When Repairer Driven News asked Hyundai what the purpose in developing a new type of tire for the OEM's EVs, they said the goal is "to develop a high-load capacity (HLC) tire that can meet the needs of not only durability [and] electric driving efficiency, but also ride comfort performance while withstanding high loads as the weight of new electric vehicles increases to improve mileage and commercial value."
Keep in mind, EV batteries can be as big as a queen-size mattress and weigh up to 2,000 pounds.
"This partnership with Michelin will result in real innovations in tire technology, solidifying Hyundai Motor Group's position as a leader in the smart mobility industry," said Bong-soo Kim, Hyundai vice president and Chassis Development Center head, in a statement. "By fully leveraging our mobility technology and Michelin's tire expertise, we are confident in our ability to achieve ground-breaking innovations in tire performance enhancement and create synergies in this organic collaboration."
The agreement is a follow-up to the first five-year partnership signed in November 2017 to jointly develop an exclusive tire for the IONIQ 5 and to carry out experiments and analysis methods related to tires as well as technology exchange. The next-gen tires are planned for future Hyundai EVs but the specific models they'll be on wasn't shared.
Hyundai told RDN the next-gen tires will have the same replacement guidelines as existing tires on the market and noted that "there is nothing particularly different" about them.
The best place to reference tire replacement is in the owner's manual, according to DEG Administrator Danny Gredinberg. For example, when replacing tires or wheels on a 2022 Hyundai Sante Fe, the two front or two rear tires or wheels must be replaced as a pair. "Replacing just one tire can seriously affect your vehicle's handling," the manual states. Hyundai also said more details for replacement of the next-gen tires will be shared in owner's manuals.
Over the next three years, Hyundai and Michelin plan to jointly develop tires with increased use of eco-friendly materials to about 50% of the total tire weight, up from the current 20%; tires optimized for next-generation EVs, and a real-time tire monitoring system that will help advance autonomous driving technology. Hyundai told RDN use of the system will include replacing tire pressure monitoring system (TPMS) sensors with Tire Mounted Sensors (TMS). The companies will also explore ways to increase the use of eco-friendly materials in tires.
"It can improve control performance of tires optimized for next-gen EVs, autonomous driving, and chassis as well as driving performance," a Hyundai spokesperson said.
This new tire technology is "critical to meet the durability requirements of tires as well as driving performance and electric efficiency under high load as the driving range of EVs continues to increase," Hyundai said in a news release.
Michelin didn't respond to questions from RDN by the publication deadline.
Hyundai and Michelin also plan to conduct joint research to analyze tire wear, tire load, and road friction beyond the current standards of tire temperature and air pressure. The new tires are expected to "significantly improve drivers' ride comfort by reducing vibration and noise generated by EVs at high speeds."
IMAGES
Featured image credit: tomeng/iStock
More information
Toyota & Subaru BEVs recalled over wheel hub bolts loosening, coming off
Share This: