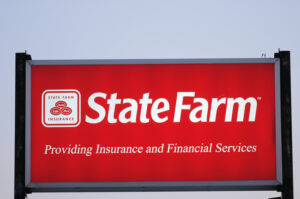 State Farm must answer racial discrimination suit, federal judge rules
By on
Insurance | Legal
A federal judge has rejected State Farm's attempt to dismiss a class action lawsuit alleging that the carrier "systematically discriminates" against Black agents.
Seven current and former agents claim that State Farm's "uniform set of firm-wide policies and practices" have resulted in lower pay, heightened scrutiny, differential discipline, and higher rates of attrition for Black agents.
"While a close call, for the reasons that follow, the Court finds that Plaintiffs have done enough at this stage and denies State Farm's motion to dismiss," U.S. District Court Judge Franklin U. Valderrama wrote in his July 1 order.
The seven agents, who worked for State Farm in Illinois, Texas, Alabama, Michigan, and Virginia, filed suit in the U.S. District Court for the Northern District of Illinois in February 2020. Some had been recruited through State Farm's Term Independent Contract Agents (TICA) program, which includes a 17-week training program and requires agents to invest "substantial sums of their own money in rent, offices, marketing, sales leads, and hiring a team."
The plaintiffs claim that State Farm disproportionately assigns Black agents to low-income areas, and engages in "race matching" based on population statistics, denying them the "head start in their careers" given to non-Black agents.
While State Farm does reassign existing policies to other agents when an agent retires or otherwise leaves employment, Black agents were forced to build client lists from scratch, the plaintiffs allege.
"Agents who receive these assignments gain the value of the policies and any financial products the customers may have and the ongoing commissions and opportunities to grow the customers' accounts or to gain new customers through leads and referrals," Valderrama summarized in his order. "Due to State Farm's policies and practices, African American agents are largely excluded from being assigned lucrative insurance policies."
The plaintiffs also claim that State Farm's "Scorecard Bonus," a nationwide compensation policy, discriminates against Black agents, because "many of their clientele cannot afford to purchase financial service products and purchase fewer or less expensive insurance products."
They allege that State Farm "targets African American Agents for compliance issues," denying them the opportunity to offer financial products to their clients, and making them "substantially less likely than non-African American Agents to meet the requirements of the Score Card Bonus policy."
State Farm, they allege, subjects Black agents to a higher level of scrutiny than non-Black agents, whose policy violations "are routinely ignored or result in lesser discipline." Five of the seven plaintiffs had been fired, with at least two making unsuccessful appeals to State Farm CEO Michael Tipsord under a company review policy.
In addition, the carrier discriminates by routinely denying Black agents the opportunity to build their business by opening a second office, the complaint alleges.
The plaintiffs are seeing job reinstatement, payment of lost compensation and benefits, and unspecified monetary damages.
In its motion to dismiss, State Farm argued that the plaintiffs had failed to make a viable claim of "intentional race discrimination," as they hadn't shown that State Farm's actions were intended to be discriminatory, or that they would have been treated differently if not for their race.
"…[T]he factual allegations that they do offer are too vague to establish a claim of intentional discrimination, let alone the complex, company-wide discrimination theory advanced in the Amended Complaint," State Farm said.
The carrier claimed that the plaintiffs' claims are "fundamentally implausible given State Farm's obvious financial interest in the success of all of its independent contractor Agents." It also claimed that the plaintiffs had failed to show that disciplinary proceedings taken against them were retaliatory.
Valderrama rejected each of these arguments and found that the plaintiffs had presented a cohesive case for their claim that State Farm had engaged in intentional discrimination.
"…[T]he Court finds that the Plaintiffs have sufficiently explained the who, what, and when in a way that presents a story that holds together," Valderrama wrote.
"While the [complaint] does contain some conclusions, which the Court need not accept as true, it also contains factual allegations that support a reasonable inference of intent to discriminate," he wrote. "Whether Plaintiffs will be able to show that State Farm actually had the intent to discriminate is a question for another day."
The judge was also not convinced by State Farm's argument that it has a financial interest in the success of all of its agents. "While, as a general matter, it is not logical for a company to act in a way that reduces the company's profits, that does not make a salesperson's racial discrimination allegations categorically implausible," he wrote.
He ordered State Farm to answer the complaint by July 25.
State Farm also faces discrimination lawsuits filed by a former longtime State Farm employee who said she was fired after sharing sensitive information outside of the company, and two policyholders, who said State Farm wrongly branded their claims as fraudulent. All of the plaintiffs are Black.
The Consumer Federation of America (CFA) and Center for Economic and Social Justice (CESJ) urged state insurance departments to investigate "racial bias and discrimination in insurance claims handling and anti-fraud efforts" following a March 18 New York Times article about the two lawsuits.
Share This: