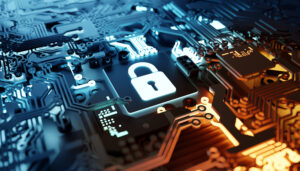 As new vehicles increasingly have more and more connected devices, replacing the components post-collision that carry out the functions of those devices will likely become commonplace and ensuring cybersecurity can't be forgotten.
Industry professionals have talked about ensuring customers' information isn't stolen from shop computers and networks, but what about making sure vehicles leave shops after collision repairs with the same cybersecurity they had pre-collision? First and foremost, when VIN decoding, Collision Advice CEO Mike Anderson and Database Enhancement Gateway (DEG) Administrator Danny Gredinberg say repairers need to use scan tools to see build data to know what computers and other options are on each vehicle.
Tal Ben-David, R&D vice president and co-founder of Karamba Security, told Repairer Driven News that vehicle applications, which are susceptible to cybersecurity risks because they have connectivity, could be hacked "to achieve malicious behavior and activity within the vehicle."
"They [applications] require cybersecurity mechanisms to apply protection on one hand and on the other, provide the auto manufacturers with the ability to monitor their behavior and identify potential cybersecurity attack attempts and risks [and] suspicious behavior on those devices," Ben-David said.
Karamba provides cybersecurity controls and mechanisms that fit into the AUTOSAR framework for several automotive systems as well as other connected devices and internet of things platforms. AUTOSAR is the automotive framework (think operating system) for software components that are used to develop vehicle controls. A consortium of companies recognizes the definition of the framework and its standard. AUTOSAR powers subsystems such as CAM – an in-vehicle communication protocol that is used in most vehicles for many years as well as authentication and other processing building block components of vehicle controllers and Classic AUTOSAR operates real-time operating systems, such as steering and braking systems, Ben-David said.
Karamba's products are integrated into the AUTOSAR framework of vehicles to provide cybersecurity options for applications. A lot of the company's focus is on new generation of EV manufacturers and vendors including, in the U.S., Fisker as well as traditional OEMs Stellantis, and Volvo. Karamba also works with Tier 1 suppliers.
But what's important for collision repairers to know is that most damaged software-based controllers, which can include cameras and sensors, that are managing functions in the vehicle likely have to be replaced rather than repaired, according to OEM procedures.
"Theoretically, you could repair some if the only physical damage is around a component, like the lens is out of the camera but I think in most cases and, also from my personal experience as a vehicle owner and as a driver, usually these types of components are replaced rather than fixed," Ben-David said. "It's very hard to fix these types of things, especially around the electronics and the software. Even the software has electronics in them."
And along with the replacement of some components comes the need to recalibrate them to be part of the vehicle network by providing relevant keys and access information, which "requires dedicated processors that need to take cybersecurity into account."
"…[S]ome of the connectivity that comes within the vehicle involves sharing the keys and encryption to enable communication between different components within the vehicle and then to enable communication to the OEMs data centers or back-end," Ben-David said.
Part of what Karamba does, he added, is provide manufacturers with the relevant tools and procedures to recover the data inside it the components to be loaded onto the replacement parts to fit back into the vehicle systems properly.
While it may sound expensive, Ben-David said replacement doesn't necessarily mean higher repair costs.
"As part of the transition to electric vehicles, and as part of the growing impact of software within vehicles and within the vehicle systems, one of the trends happening is that there is a convergence of controllers in the vehicle and a reduction of the number of controllers," he said.
That means the controllers, or computers, are taking on more functionality, therefore, reducing the need for as many of them. For example, the number of central computing systems, though each one likely being more expensive, could go down to four versus 50, he said.
"The electric vehicle is an enabler for that because electric vehicles have less components in the engine itself – in a way the engines are simple from the number of parts."
IMAGES
Featured image credit: solarseven/iStock
More information
Congress aims to protect PII, data privacy in new bipartisan bill
CIECA, Datatouch provide tips on PII protection, encourage shops move away from EMS exports
Share This: