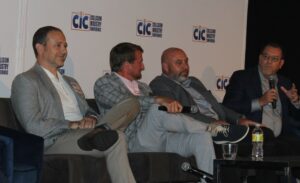 The Collision Industry Conference (CIC)'s Parts & Materials Committee followed up on its initial discussion of inflation in April, with a second presentation on potential industry solutions from a panel of experts in Pittsburgh, Pennsylvania last week.
Due to supply chain issues, rises in the raw material costs, and labor rates not maintaining pace with inflation, shops are facing increased costs. For example, paint and materials reimbursements are now only 18.5% higher than they were in 2017, compared to the 43.9% increase in paint and material costs that collision repair facilities have experienced in the same period of time, according to information shared at the April CIC meeting. And had 2017 labor rates maintained pace with inflation, the average current rate could now be $46.38 versus the actual average rate of $34.60.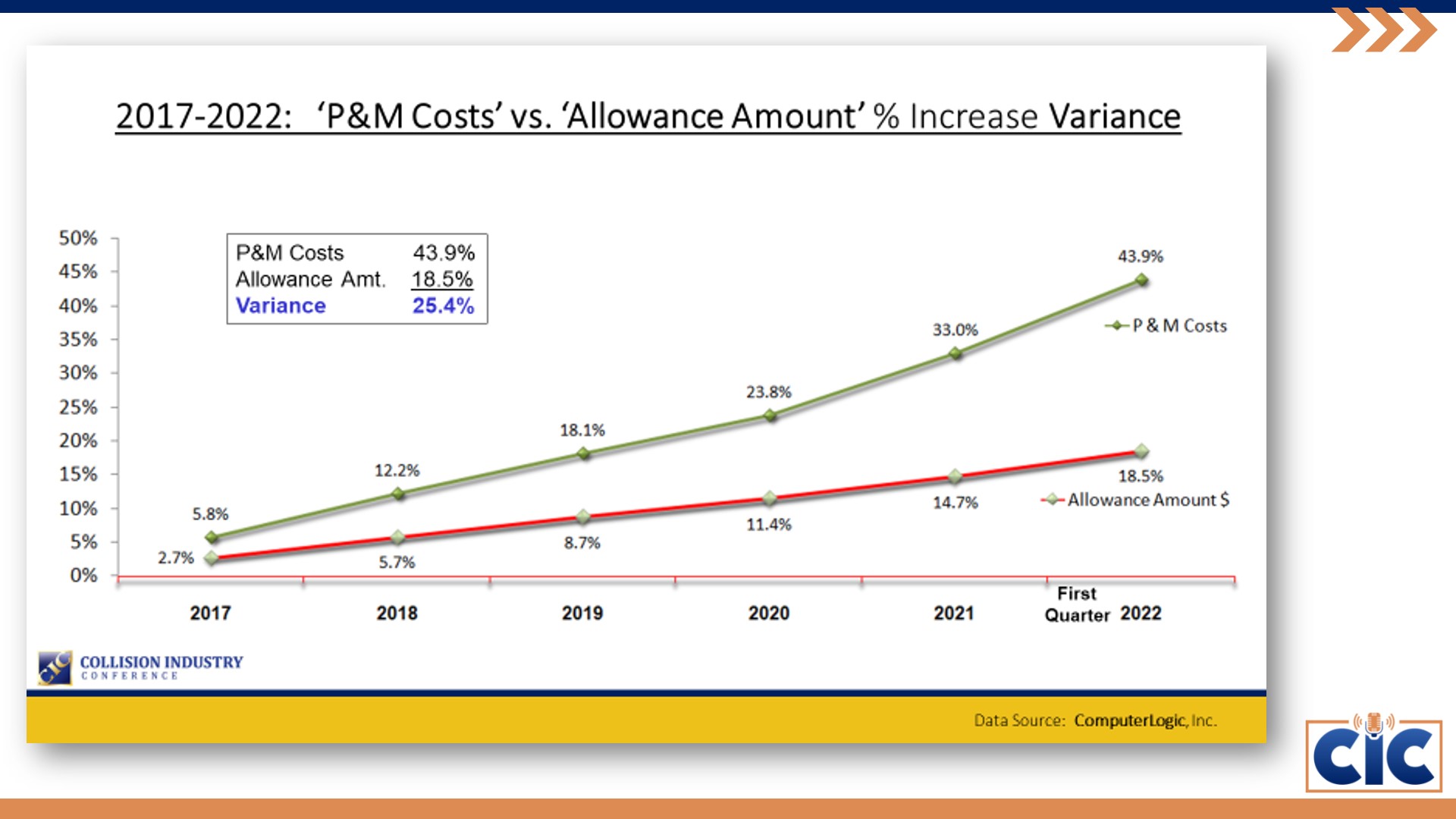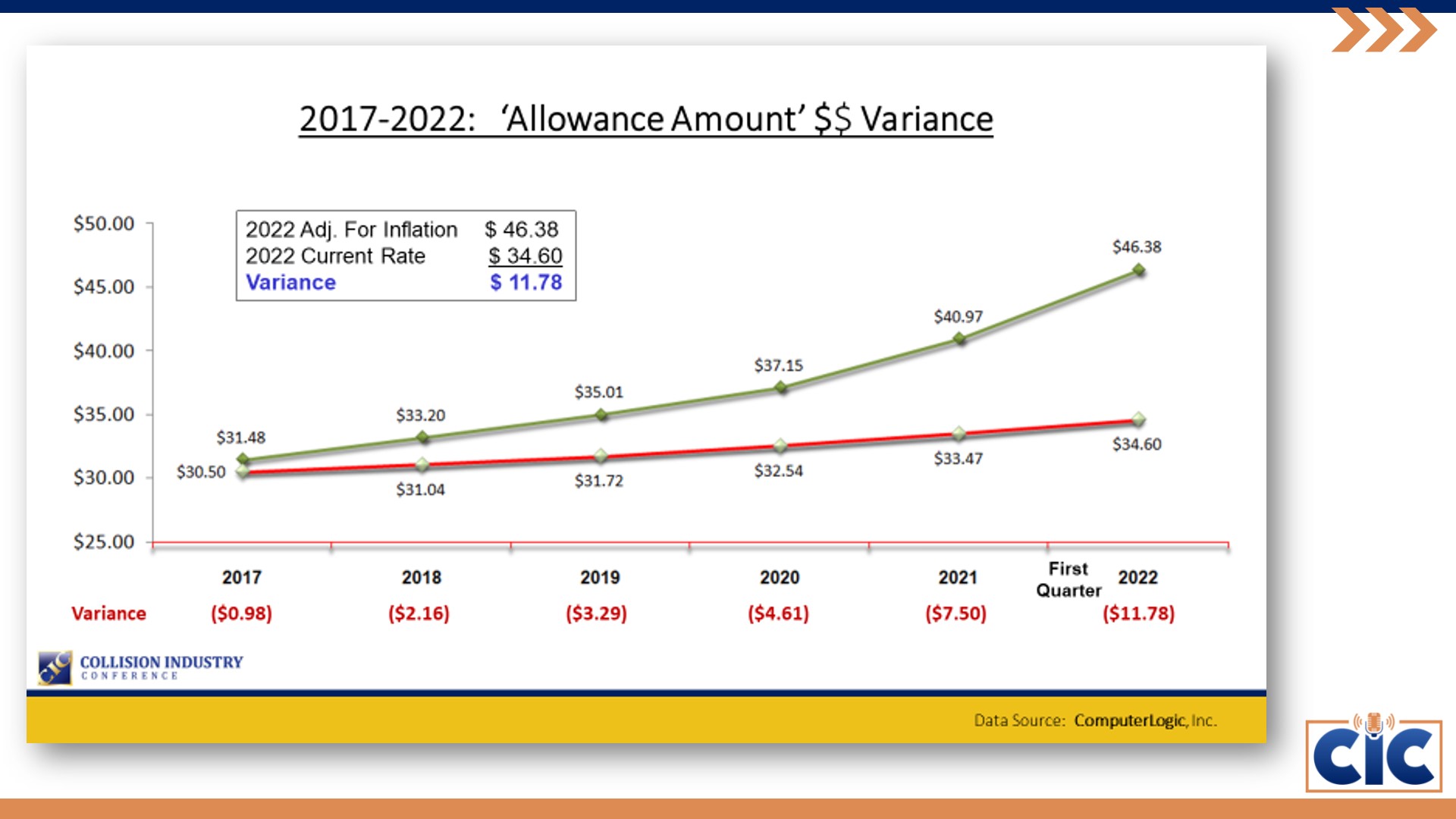 Committee Chair Aaron Schulenburg noted last week that many companies have provided repair customers with multiple paint and material increases letters over the past two years. The increases are typically expressed as weighted averages, which haven't always directly reflected what shops are paying for their materials. As panelist Braxton Ewing, BASF performance group manager, explained, a weighted average is an average of all products put together.
"For instance, PPG had said there was a 10% increase," Ewing said. "…Some products are going to be raised more. Some are going to be raised less. A lot of that depends on supply chain issues and raw material availability."
Panelist Tim Ronak, senior services consultant for AkzoNobel Performance Coatings, added that an individual shop may not buy the entire weighted range of products in the same distribution that it's been averaged so, "Each shop may see its own unique price increase irrespective of what's published."
Schulenburg demonstrated communications from refinish companies communicating that because resin, pigments, containers, additives, and solvents have gone up, the overall cost of paint and materials has been affected causing collision repairers to reconsider how and how much they charge their customers and insurance carriers.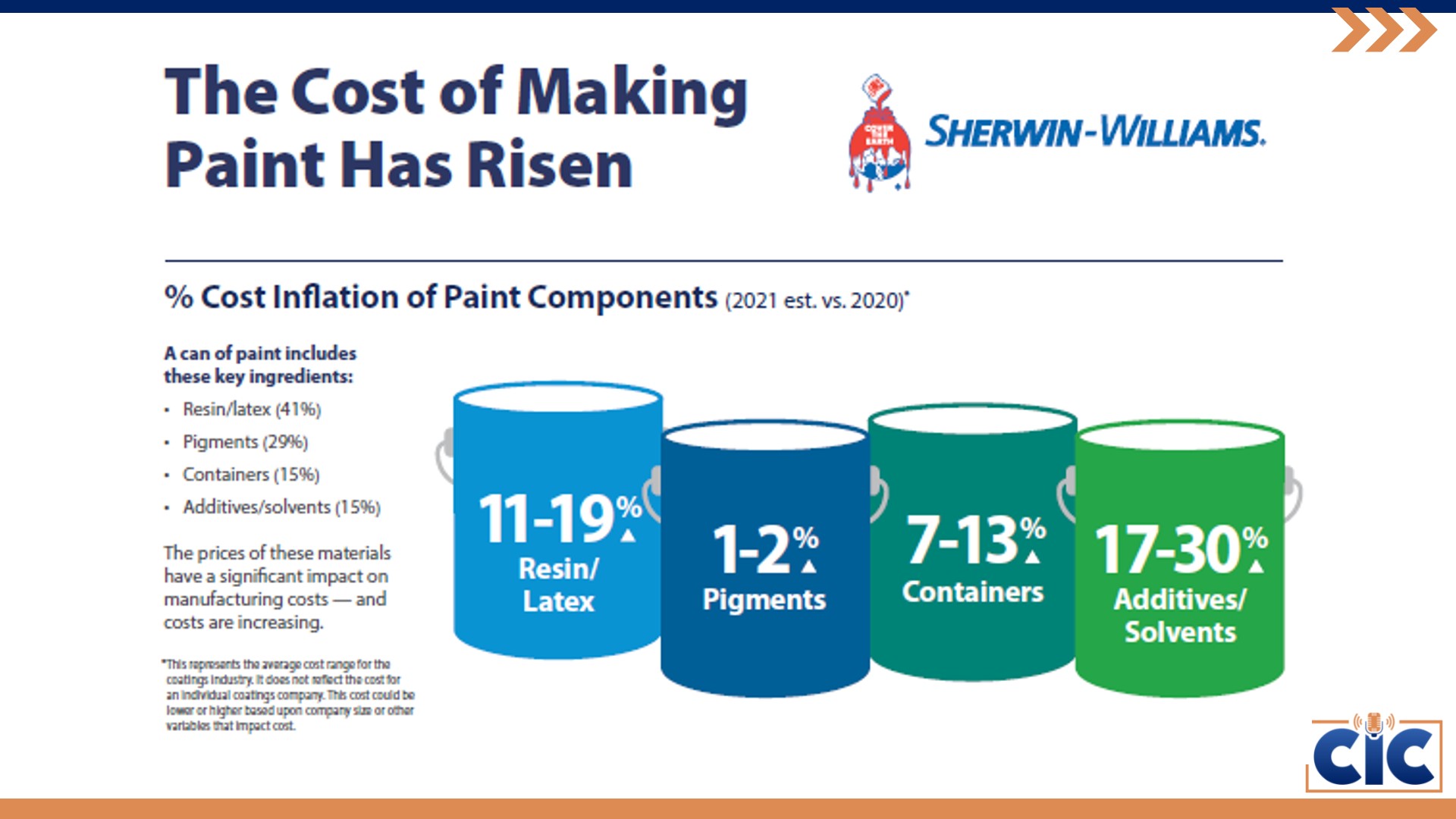 "The reality is everybody's in the same boat. Everybody's facing rising costs, including the manufacturers," he said.
Panelist John Strong, Mitchell International labor development manager, said the most common method of how material costs have historically been calculated is rate multiplied by hours. However, he sees products that provide more specificity as offering "a tipping point – a more sophisticated method of being able to capture your actual paint and materials broken down to a granular level," Strong said. In a 22.01 update of Mitchell's Refinish Materials Calculator (RMC), which was released May 2022, Mitchell clarified procedure explanations to articulate the current conditions surrounding pricing and provide some additional clarification on why shops may adjust for weighted averages or jobber adjustments with a markup functionality, if necessary.
He noted that in the traditional calculation there aren't any listed inclusions or P-pages that tell repairers what's included or not or what they can charge for it. The RMC, while it states it isn't a time guide and doesn't set labor times, is "designed to be used with the refinishing labor times from your collision information provider." It "combines average refinish times, average costs and amounts of paint (based on a sprayable mixed quantity) and related materials."
The takeaway from the panel — shops need to calculate costs more specifically, and per job, instead of going by arbitrary numbers.
Through performance groups, Ronak indicated they've seen a wide variety of businesses alter how they're billing for materials.
"They look at it from a perspective of, 'Am I making money?' …they're becoming far more specific about what is a paint material? And [are] creating invoicing and documentation for that and more importantly, they're taking some of the things that used to be called 'materials,' like panel bonding adhesive [and] seam sealers, and they're billing for those independently on a per-job documented basis."
Shops outside of performance groups that may not be as sophisticated in analyzing numbers can also be slower to react to inflation and are being hit the hardest, Ronak added.
Shops have been telling Ewing that they're looking at other methodologies as pricing has changed, such as using different calculators or using their paint scales and invoicing systems to track what products they're using on each job to define true job costs. That's because hours times rates don't take everything into consideration, Ewing said.
"There's too many factors involved. You could have a weak estimator that writes lower hours than should be expected for that repair or you could've missed something during the estimating process and it also doesn't account for those different costs."
The commentary aligned with presentation material referencing a CCC knowledge base article indicating it was most common for their customer to bill refinish materials by the hour, "needless to say, this [method] is also usually inaccurate."
The short-term solution, as Ewing sees it, is for shops "to understand their numbers, get with their paint manufacturers and really get their help to understand how to be profitable with their products and then learn how to document and communicate that back to the carriers or whoever's paying."
"You need to be able to explain that to them — why it costs this much to repair this vehicle and what you need to document."
On the insurance carrier side, panelist Dan Tessadri, an APD business consultant with CSAA Insurance Group, said the most effective way for shops to start a conversation with billpayers about changing their billing practices is to have a better understanding of both sides of the discussion and avoid it leading to an argument because if that happens, it likely won't result in a solution.
"We're not all on the same boat but we're in the same storm," Tessadri said. "If it's more of an open discussion with documentation and an understanding of, 'This is what I want but this is what I could potentially live with,' those are the discussions that end up probably more successful.
"…We see a lot of organizations, a lot of single-store operators, coming and requesting specific rate increases and there is an incredible difference in the documentation, in the communication, in the overall sort of understanding of the impact of inflation …on their stores. What I also see as an opportunity with carriers across the board is… look at what's worked historically for us and for the organization and for the industry but also look at opportunities to be flexible and allow for additional documentation to be able to tell you what's actually happening in the market."
IMAGES
Featured image: (Left to right) Dan Tessadri, CSAA Insurance Group; Braxton Ewing, BASF; John Strong, Mitchell International, and Tim Ronak, AkzoNobel Performance Coatings.
Presentation slides provided for use by CIC Parts & Materials Committee 
Share This: