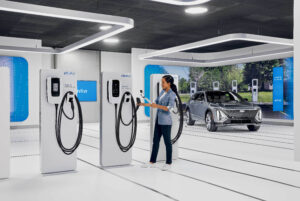 General Motors has launched a free, virtual service to help answer consumers' questions about electric vehicles (EVs).
EV Live is "an immersive, virtual experience that allows participants to interact one-on-one with EV specialists and learn everything about electric vehicles — for free," the automaker said.
GM said EV Live is "part of its mission to make EV ownership accessible to all." The OEM has announced a goal of selling one million EVs per year in its two largest markets, North America and China, by the middle of the decade.
"Addressing common misconceptions about EVs will accelerate widespread EV adoption. We saw a need for accessible, credible and engaging sources of information to empower consumers to adopt EVs and appreciate their many benefits," Hoss Hassani, GM vice president of EV Ecosystem, said in a statement. "With EV Live, we're making it easier to learn about the EV experience. Whether you're curious or skeptical, an experienced owner or brand new to EVs, the experts at EV Live are here to help."
Anyone will be able to use an internet-connected mobile or desktop device to access EV Live. There, GM said, they will be able to ask EV-related questions in real time and get a virtual tour of the EV Live studio, which houses real EVs and dynamic displays of home charging, public charging, battery technology, sustainability, commercial applications, EV apps and more. Specialists will also be able to offer guidance on home charger installation, and refer consumers to certified installers.
EV Live is also aimed at preparing GM dealers, employees, fleet and commercial customers, utilities, and third-party collaborators for "the all-electric future," GM said.
Asked by Repairer Driven News whether specialists would be prepared to talk about the additional time and expense involved in EV collision repair, GM spokesperson Miesha Krueger indicated that that topic might be down the road. "The specialists at EV Live are ready to engage today in conversations about the general cost of EV ownership. As we continue to have consumer conversations, we'll use that experience to inform ongoing training for our EV specialists and ensure they are prepared to discuss all EV topics of interest," Krueger said.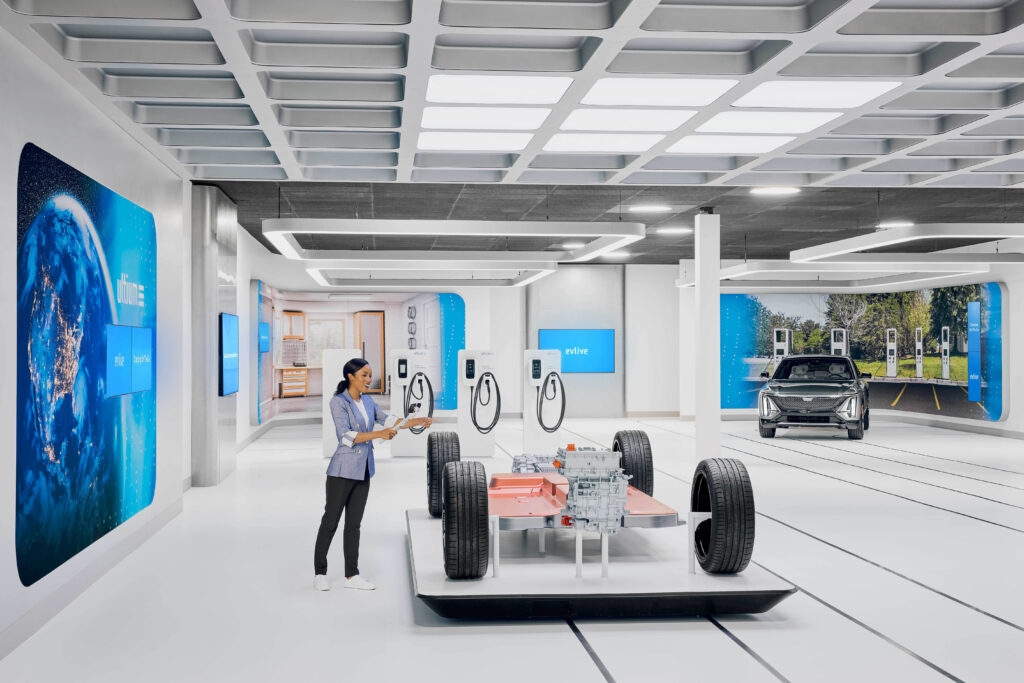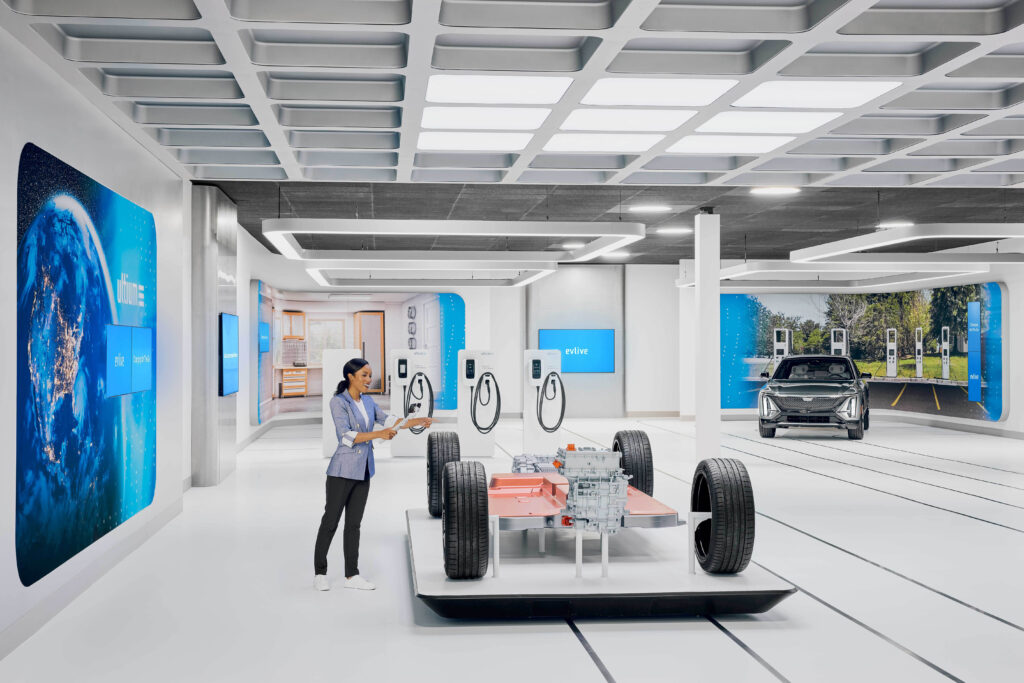 According to the July trends report from CCC Intelligent Solutions, EVs have higher repair costs and longer repair times than internal combustion engine (ICE) vehicles, and are more likely to be returned to the shop for further work. The report, "Electric vs ICE Vehicles: Unpacking Repair Cost Impacts," compared such vehicle repair metrics as cost, OEM part utilization, repair versus replace, repair cycle time, and repairer productivity.
GM's EV Hub lists four primary topics: range, charging, batteries, and ownership. Live tours of the EV Live studio will initially be offered in a one-on-one format while group tours will be available later this year, GM said. Prerecorded sessions will be offered in the future.
During live tours, GM said, EV specialists will answer questions directly from participants through voice or text chat. The EV specialists have two-way audio equipment and one-way live video. Participants can hear and see the EV specialist, while the EV specialist can hear, but not see, the participant.
EV specialists are available to connect from 9 a.m. to midnight, Monday through Thursday; 9 a.m. to 9 p.m. on Fridays, and 11 a.m. to 7 p.m. on Saturday and Sunday. All times are Eastern.
EV Live is the most recent step in GM's electrification process. The OEM is bringing a range of commercial and consumer EVs to market, including the Cadillac Lyriq, Cadillac Celestiq, GMC Hummer EV Pickup and SUV, GMC Sierra EV, Chevrolet Silverado EV, Chevrolet Blazer EV, and Chevrolet Equinox EV, and the BrightDrop Zevo 600 and Zevo 400 electric delivery vans. Currently, GM offers the Chevrolet Bolt EUV and Bolt EV, priced at $26,595 and $28,195, respectively.
Earlier this month, GM announced a partnership with the Pilot Company that will add 2,000 EV fast-charging stalls across the U.S., intending to accelerate the adoption of EVs and enable long-distance electric travel.
The Pilot Company's Pilot and Flying J travel center network includes more than 750 locations in 44 states and five Canadian provinces. Up to 500 of those locations will be included in the project.
The stalls will be installed, operated, and maintained by EVgo, the nation's largest public fast charging network, through its eXtend offering, GM said. They will be capable of delivering up to 350kW, which industry sources say is sufficient to provide up to 215 miles of range to an EV in 10 minutes or less.
Images
Featured image: An EV specialist takes a video call on a mobile device in GM's EV Live studio, sharing video of Ultium EV charging stations. (Provided by GM)
An EV specialist takes a video call on a mobile device in GM's EV Live studio, sharing video of the Ultium Platform. (Provided by GM)
Share This: