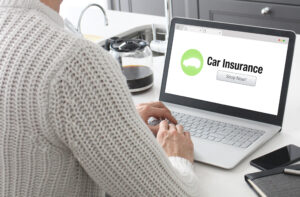 UBI interest & insurance carrier switches see uptick in Q2
By on
Insurance
J.D. Power's Q2 2022 Insurance Loyalty Indicator and Shopping Trends (LIST) report, in collaboration with TransUnion, found that auto insurance shopping and switching are up as customers search for lower premiums in an inflationary environment.
The quarterly report tracks auto insurance shopping and loyalty behaviors for top carriers at the national and state level. Interest and adoption of usage-based insurance (UBI) have increased, especially among consumers with fair or poor credit. More than 500,000 insurance customer responses have been gathered for J.D. Power's LIST since its rollout on Sept. 1, 2020.
"As consumers search for lower premiums they are increasingly turning to usage-based insurance programs to help alleviate the increased mobility costs," the report states. "Since LIST began tracking both shopping and overall usage of UBI, we've seen a steady increase in adoption, particularly by those in the lower self-reported credit tiers, a trend that is likely to continue as macroeconomic pressures continue to impact consumers—particularly those who are price-sensitive."
Between the end of Q4 2021 and Q1 2022, there was a decline in both insurance shopping and switching, according to the Q1 LIST. "Some of the slow down may be attributable to a reduction in new vehicle production and yet there is a heightened percentage of customers in the younger generational cohort shopping for insurance when they do buy a car," the report states. "Additionally, older generations are feeling rate hike pressure leading to their shopping activity. Every generation is seeking more value for their insurance spending."
"This value-based shopping has also increased the importance of usage-based programs as a shopping destination. This is demonstrated by the increase in shopping for UBI policies among customers in the higher self-reported credit tiers across all generational cohort."
As of June, UBI use by policyholders with fair or poor credit was up nearly 2% since September 2021 and up nearly 1% by policyholders with good or excellent credit.
According to TransUnion surveys, the number of customers offered a policy where telematics would monitor their driving and help determine their rates rose from 32% to 40%, and those that opted-in rose from 49% to 65% compared to the end of Q1. 
In April, GEICO shut down quoting in its call centers across a handful of "key" states, which contributed to considerably decreased quote volumes, according to the report. GEICO also just shuttered its 38 sales offices in California.
At the same time, Progressive, which has historically trailed GEICO in the number of auto insurance quotes, began to outpace GEICO by 1% by the end of Q2.
"As the major carriers continue to adapt to the current macroeconomic pressures, this trend will be key to watch in LIST moving forward," the report states.
"More consumers are warming to the idea of using a telematics tool to enhance safe driving, while also lowering costs," said Michelle Jackson, Senior Director of Personal Lines Market Strategy at TransUnion, in the report. "Consumers are shopping for lower premiums, better coverage and superior service from their insurer."
Among the top four carriers – GEICO, Progressive, State Farm, and Allstate – GEICO and State Farm policyholders are switching to Progressive, Progressive to GEICO, Allstate to State Farm, and Allstate is bringing in American Family Insurance and Farmers Insurance policyholders.
Images
Featured image credit: glegorly/iStock
Share This: