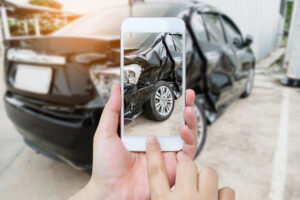 Success of CCC's photo-based estimating service to lead to more AI products, CEO tells investors
By on
Insurance | Technology
CCC Intellligent Solutions' Estimate-STP, a photo-based estimating service that uses artificial intelligence (AI) and "insurer-driven" rules to generate what it calls "detailed and actionable" line-level repair estimates in seconds, is now being used by more than half of the largest auto insurers in the U.S., company CEO Githesh Ramamurthy told investors last week.
It's still "early days" for Estimate-STP, Ramamurthy said during the Aug. 4 second-quarter earnings call. "Adoption varies greatly by insurer and aggregate volume today doesn't yet move the needle. But insurers are becoming increasingly comfortable with less and less manual interventions in the automated estimate creation process."
With consumers becoming increasingly comfortable with the process, CCC expects adoption of Estimate-STP to accelerate "meaningfully" over the next three years, and that the majority of the more than 15 million repairable claims in the U.S. each year will be "eligible" for the technology over time, Ramamurthy said.
The success of Estimate-STP (straight-through processing) will pave the way for "a much broader suite of applications," he said. "We have dozens of use cases we are evaluating to add digitization or automation, ranging from subrogation to total loss to casualty."
The CEO told investors that the technology is seeing "growing momentum," and that CCC believes there are "tens of billions of dollars of efficiencies that we can help our customers unlock over time."
"AI-driven tools …help clients simplify processes and increase the speed and accuracy of decision-making and execution at multiple levels, moving on from complexity to rising consumer expectations in terms of greater speed, convenience, and personalization," Ramamurthy said.
He said company leaders chose to develop Estimate-STP because they felt it would provide the foundation for more AI-driven products.
"There are hundreds of potential applications of STP within the auto insurance economy. We chose the auto claims estimate-writing process, not because we thought it would be an easy first step, but because we knew it would be the toughest application to figure out," he said.
"And we knew that if we could get that right, actually create an industrial grade AI-system that could write line item insurance claims estimates requiring minimal human intervention, then that would pave the way for the adoption of a much broader suite of applications."
Introduced in November 2021, Estimate-STP had eight insurers onboard as of CCC's first-quarter earnings call in May, and 11 as of Aug. 4, Ramamurthy said.
STP promises considerable financial savings for carriers, Ramamurthy said. "With insurers currently spending as much as $150 to $200 to manually prepare an estimate, digitizing that process with a strong ROI to customers represents a multi $100 million long-term opportunity for CCC.
"Given the number of decisions and manual touchpoints that exist in processing a claim today, we believe Estimate-STP represents a foundational entry point into a much broader opportunity set across the insurance economy."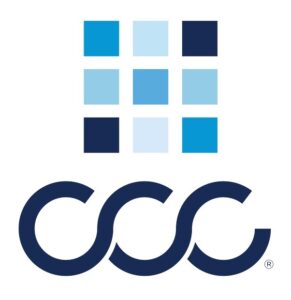 A "key differentiator" for CCC, he said, is "our self-reinforcing and connected ecosystem," which "connects to many diverse participants in the auto insurance economy, including insurers, repair facilities, parts suppliers, OEMs, lenders, and many others.
"Ultimately, to truly deliver the automation and streamlining of that ecosystem, an industry participant needs to be connected to all other participants. CCC enables that interconnectivity and the growing operational efficiency that interconnectivity delivers to the network participants," he said.
He later said that CCC's customers include "300 insurance customers, 27,500 collision repair facilities, thousands of parts providers, [and] almost every OEM."
Ramamurthy said the property and casualty (P&C) insurance industry lags the financial services vertical in the adoption of STP, particularly in areas like payments and securities trading. Demand is increasing for STP as a result of pressures being felt throughout the "auto insurance economy," he said.
Estimate-STP promises "a step change improvement in operational efficiency and consumer experience," he said.
Responding to an investor's question, the CEO said the use of Estimate-STP varies by insurer. "Some of the early adopters move faster; some people use it for relatively small amount of volume… Customers …have tried it out in one or two states, some of the people have tried in three states, and then some are in the process of rolling out. So we have a pretty broad range of adoption."
While adoption of CCC's photo channel is at 20% to 30% of the industry, "even there, we've got some customers using it at 3% and some customers at 97%."
Traditionally conservative in their approach to new technology, insurers "usually wanted someone else to be first to try a new product," Ramamurthy said. "But with speed now becoming increasingly vital, many of our customers are now asking to be first."
Growth in diagnostics
Ramamurthy said collision repair shops are increasingly using CCC Diagnostics to "streamline their workflows."
The proliferation of adaptive cruise control, lane departure warning systems, multiple cameras, and other advanced driver assistance system (ADAS) technologies that repairers are seeing has "amplified complexity and increase the necessity of scanning, diagnostics, and calibration in the repair process," he said.
CCC Diagnostics "integrates diagnostics data and invoicing into the repair facilities, workflow, and collaboration with insurers, increasing efficiency for everyone involved," he said. CCC Diagnostics is "seamlessly integrated" into the CCC ONE repair platform, which processes about $60 billion of collision repairs a year, he said.
He noted that AirPro Diagnostics became part of the CCC Diagnostics network in July, joining asTech, Opus, and Honda in integrating directly into CCC ONE.
"It's still early days for Diagnostics. Today, only about 10% of our 27,500 repair facility customers subscribe to CCC Diagnostics," Ramamurthy said. "We continue to see growth in the number of vehicles requiring scans as well as a long-term potential to deploy additional Diagnostics related solutions, repair facilities, insurers, and OEMs. We feel increasingly confident about Diagnostics as a $50 million to $100 million revenue opportunity for CCC."
More information
CCC's investor relations page
https://ir.cccis.com/home/default.aspx
CCC Announces Plan to Deliver on Industry Vision for Straight-Through Processing
CCC launches AI-driven estimating process that eliminates need for human interaction
CCC, AirPro to offer automatic scan & invoice input in September
Images
Featured image by Kwangmoozaa/iStock.
Portrait of Githesh Ramamurthy provided by CCC.
Share This: