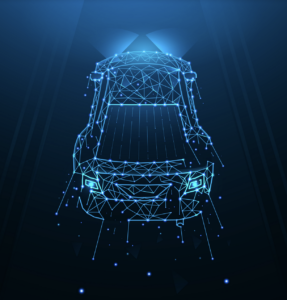 CCC Intelligent Solutions has launched a photo-based estimating service that uses artificial intelligence (AI) and "insurer-driven" rules to generate what it calls "detailed and actionable" line-level repair estimates in a matter of seconds.
CCC said it developed the new product, CCC Estimate-STP, in market with four national insurers. One of those, USAA, is now live with the service, CCC said. It did not name the other three insurers.
The product provides an end-to-end digital process, and requires no person-to-person interaction, a CCC spokesperson told Repairer Driven News. STP stands for Straight-Through Processing.
"CCC Estimate – STP delivers a completely digital experience," the spokesperson said. "Insurers can choose to have the AI-generated estimate go straight to their policyholder, or they can configure the solution to have an adjuster review and approve the estimate before sharing with their policyholder."
CCC said CCC Estimate – STP is part of the company's broader offering aimed at digitizing the auto claims process.
The product uses "a powerful combination of technologies, data, and partner connections to digitally generate comprehensive estimates for qualified repairable claims," the release states. It produces "actionable estimates with line-level detail, including parts, labor operations and hours, and taxes," CCC said in a news release. The estimate can also include R&I decisions, blend, parts sourcing rules and insurer-specific guidelines, CCC said.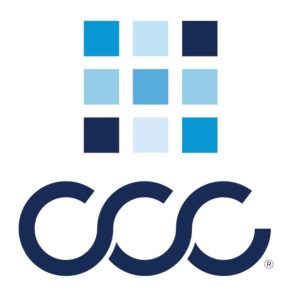 CCC Estimate – STP can be configured by insurers, the company said, including claim eligibility thresholds and desired policyholder communication experiences.
"We are excited to be first to include the touchless estimating capabilities available through CCC Estimate – STP in our claims process, automating steps that free our team to focus on the personal, compassionate aspects of the experience," Sean Burgess, USAA chief claims officer, said in the release.
"Touchless claims have long been the industry's vision. CCC is delivering the future today," Seth Rachlin, executive vice president and global insurance industry leader at Capgemini, said in the release. "Advancements like these create the underpinnings of a frictionless enterprise capable of better business outcomes and long-term policyholder value."
Asked whether CCC Estimate — STP would draw upon OEM-approved repair procedures, a spokesperson told RDN that the AI "is trained on millions of insurer-created estimates and is further shaped by insurer-based rules. These are the two primary factors driving estimate outcomes which matches how initial estimates are manually derived today."
The AI, like a human adjuster, will produce estimates based on visible damage. "Initially, the software is focusing on vehicles with minor damage to deliver a fully digitized estimating experience," the spokesperson said.
Supplements will be addressed as usual. "When a repair facility receives an estimate generated using CCC Estimate — STP, they will follow their process which typically includes physically inspecting or tearing down the vehicle to develop their estimate," the spokesperson said. "If a supplement is required, the repairer will create it within their CCC ONE system, which already works to automate the supplement process."
CCC CEO Githesh Ramamurthy previewed CCC Estimate — STP during a quarterly earnings conference call in May, telling analysts that the company had seen a "really rapid" move to digitization during the COVID-19 pandemic.
"Insurer adoption of CCC's advanced AI using deep-learning, an important element of CCC Estimate – STP, increased 50 percent year over year in 2020, and through 2020, more than 5 million unique claims had been processed using a CCC deep-learning AI solution," CCC said.
CCC has since 2019 offered an AI photo estimating product described as carrying some of the same capabilities, known as Smart Estimate. That product guides appraisers through the estimating process, applying AI, and offering hints, to help insurers construct complete estimates, and is not a "touchless" service.
More than 90 insurers are using CCC's AI in their claims processes, the company said.
In an Oct. 27 blog post, CCC noted that AI technologies can make the complexities of the claims process easier to navigate.
"This may be particularly useful when considering how vehicles have changed over the years," the post states. "For example, and according to CCC, when comparing the number of parts in a vehicle 20 years ago to today, the amount has almost doubled – a car bumper that needed 13 parts in 1996 now needs 25 parts today. To go one step further, new types of features and connectivity within vehicles, such as advanced driver-assistance systems (ADAS), may require specialized sensors and cameras.
"As a result, the insurance claim and repair process has grown more intricate."
More information
CEO: CCC Estimate-STP could be 'game-changer,' expand adoption of company's AI
CCC says photo AI boosting accuracy in predicting totals, talks loss stats
WIRED features body shops' reactions to photo estimating, photo AI
Images
Featured image: CCC says that its new CCC Estimate – STP will produce detailed, line-level estimates in minutes, with no human interaction. (Provided by CCC)
The CCC logo is shown. (Provided by CCC/PRNewsFoto)
Share This: