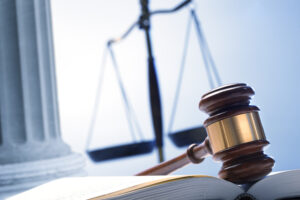 State Farm reportedly makes changes to appraisal policy language
By on
Insurance | Legal
State Farm has a new claims process involving property appraisals, according to a report from Merlin Law Group.
"The problem for many policyholders is that it is often resulting in payment for amounts less than the appraisal panel decided—sometimes, nothing is paid," the group posted on its blog. 
State Farm didn't respond to Repairer Driven News' request for information by the publication deadline. While the changes seem to, so far, only affect home insurance claims who's to say the changes couldn't eventually make it to auto insurance as well? There have already been three lawsuits filed in Florida concerning home insurance claims that derive a direct parallel to auto claims and serve as a cautionary tale for auto insurance carriers and policyholders as well as collision repairers caught in between both during repair negotiations.
The first lawsuit, filed on May 16 by the Restoration Association of Florida (RAF), claims that unlawful conduct by the defendants has "stripped away Florida homeowners' and their assignees' lawful rights and remedies regarding property insurance claims and used the Florida Office of Insurance Regulation to unconstitutionally approve ill-conceived changes to their policies," the suit states. RAF subsequently filed two more lawsuits against Flordia state officials claiming that two new laws are unconstitutional and allow insurers to delay, underpay or not pay homeowner claims at all, thereby harming not only the owner but contractors.
In Texas, appraisers and the Auto Body Association of Texas (ABAT) are advocating for mandatory right to appraisal for the sake of not only consistency but to seek out correct actual cash valuations of policyholders' vehicles – many of which are under-indeminified, resulting in total losses when repairs could be made. State Farm is the only carrier known in the state that doesn't include an appraisal clause in its policies, meaning policyholders don't have the right to seek an independent appraisal if they disagree with State Farm's.
The carrier reportedly, according to Merlin's research and analysis, now has new appraisal language on weather-related property claims. "The State Farm new form actually calls for limiting coverage and provides for sublimits in amounts between $5000 to $25,000 of damage," another Merlin blog post states.
The law firm provided an example of how the new process "did not work" in a recent case against State Farm in Texas regarding hailstorm damage to a residence. The plaintiff believed that his roof should've been replaced rather than State Farm's assessment that it could be repaired.
"When the parties reached an impasse, [policyholder] Dr. Winston invoked an appraisal clause in the parties' contract to determine the actual amount of loss," the case's memorandum and order states. "The appraisal was conducted in October 2019, finding that $91,138.71 was necessary to replace the roof. State Farm continued to maintain that the roof did not need to be replaced. As such, State Farm reduced the appraisal award by $91,138.71 and paid Dr. Winston the amount it estimated was necessary to repair the roof, plus some additional funds for other damages to the home. All told, State Farm paid Dr. Winston $28,193.74 for hail damage. At issue in the case was whether State Farm breached the parties' contract by refusing to pay $91,138.71 to replace Dr. Winston's roof. The case went to trial and a jury found that State Farm had breached the contract. The jury awarded Dr. Winston $77,896.71, which is the $91,138.71 appraised amount to replace the roof minus Dr. Winston's $13,242.00 deductible."
Merlin Law Group contends that, "Appraisal is supposed to be a quick and less costly means of resolution. However, when you have to pay your own appraiser, half the umpire's fee, and then litigate to get what is owed, policyholders are being ripped off."
IMAGES
Featured image credit: DNY59/iStock
Share This: