Toyota has invested an additional $2.5 billion in its newest North American facility, Toyota Battery Manufacturing North Carolina (TBMNC), to expand its production capacity for battery electric vehicle (BEV) batteries. 
Production at the plant is slated to begin in 2025. Toyota North Carolina spokesperson Emily Wilemon-Holland told Repairer Driven News the latest investment will add two BEV lines to the plant's production capacity. Hybrid electric vehicle (HEV) batteries will also be produced at the plant.
The OEM invested an initial $1.29 billion in the plant to produce battery packs for 1.2 million electrified vehicles every year. Toyota expects to sell 8 million electrified vehicles globally by 2030 and invest $70 billion in their development.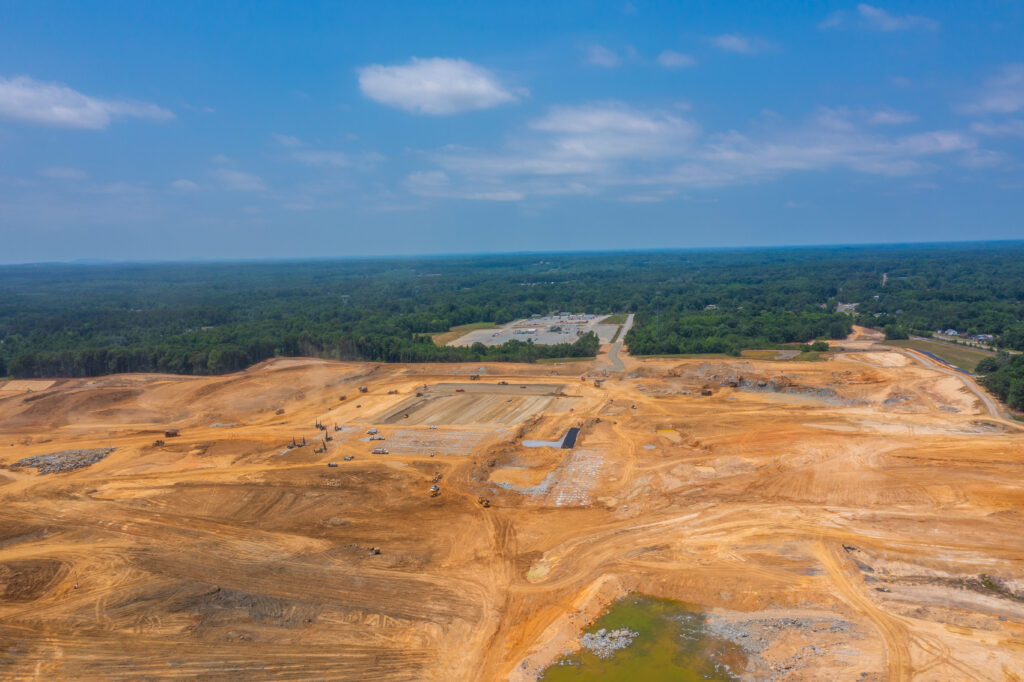 "This marks significant milestone for our company," said Norm Bafunno, senior vice president, Unit Manufacturing and Engineering at Toyota Motor North America. "This plant will serve a central role in Toyota's leadership toward a fully electrified future and will help us meet our goal of carbon neutrality in our vehicles and global operations by 2035."
Plans for the new plant originally included the creation of 1,750 jobs but the added funding will create an additional 350 jobs.
"This is an exciting time for Toyota, the region and the many North Carolinians we will soon employ," said Sean Suggs, TBMNC president, in a statement. "This incremental investment reflects our continued commitment to ensuring jobs and future economic growth for the Triad region."
IMAGES
Featured image credit: josefkubes/iStock
The site of the future Toyota Battery Manufacturing North Carolina plant in Liberty, North Carolina. (Credit: Toyota)