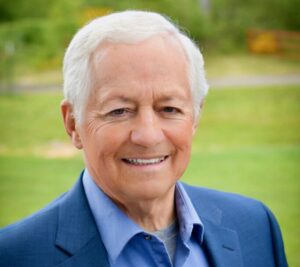 Washington's insurance commissioner overstepped his authority when he issued an order temporarily banning the use of credit scoring by the state's auto and home insurers, a Thurston County Superior Court judge has ruled.
Judge Indu Thomas had previously found that Insurance Commissioner Mike Kreidler's order did not violate the state's Administrative Procedure Act, and was not "arbitrary and capricious" as the plaintiffs – four insurance industry associations – had argued in their legal challenge. However, Thomas found that the order "does exceed Respondent's statutory authority." She issued her final order in the case on Aug. 29.
The insurance commissioner's office based its argument for the temporary ban on the use of credit scores on its authority to make sure insurance premiums are not excessive, inadequate, or unfairly discriminatory. Thomas ruled that this authority was overridden in this case by a specific state law that allows insurers to use credit scoring.
In her oral ruling, the judge offered support for Kreidler's intention, finding that his office supplied credible evidence that the use of credit scores is discriminatory.
"[T]he record reflects and the court does not question whether that rule protects Washington residents who are entitled to be free of improper discrimination in how their insurance rates are set," she said. "It is well established that there is an undeniable link between race and poverty, and any policy that discriminates based on credit worthiness correspondingly results in a disparate impact on communities of color. The temporary rule does in fact protect from such discrimination."
In a statement, Kreidler said he would not challenge the ruling, and said he has always agreed that the issue must be addressed by the state legislature.
"I adopted the credit scoring rule because I believed it was good public policy and would protect policyholders financially impacted during the pandemic," Kreidler said. "Obviously, I'm disappointed by the ruling, but I was heartened to hear the judge affirm that our temporary rule protected consumers from discrimination.
"Today's decision confirms that the best place to permanently address this issue is in the legislature. I hope legislators will listen to all policyholders impacted by this practice and not just the insurance industry."
The four insurance associations that had challenged the ban – the American Property Casualty Insurance Association (APCIA), Independent Insurance Agents and Brokers of Washington (IIABW), National Association of Mutual Insurance Companies (NAMIC), and Professional Insurance Agents of Washington (PIAW) – welcomed the ruling in a joint statement.
"Commissioner Kreidler's rule disrupted the Washington insurance marketplace and forced over a million policyholders to pay higher insurance rates. Today's final order is an important victory for Washington consumers, particularly lower risk senior policyholders who were forced to pay more to subsidize higher risk policyholders because the rule eliminated the use of credit," they said.
"We are pleased the court considered our legal arguments and agreed that the Commissioner exceeded his authority when he put forth a rule to ban the use of credit-based insurance scores for an indefinite time but for no less than three years. Judge Thomas agreed with our arguments that Commissioner Kreidler exceeded his authority when he acted contrary to the longstanding statute that authorized the use of credit in the property and casualty insurance space."
In their complaint, the associations argued that "the express statutory authorization for the use of credit scoring in insurance" lies with the legislature, and noted that Kreidler had failed on at least three occasions to persuade lawmakers to ban the practice.
"In adopting the Rule, the Commissioner acted unlawfully," the organizations argued. "The Rule is unconstitutional as it constitutes an exercise of a non-delegable power of the Washington Legislature to suspend or amend its own statutes. The Commissioner cannot suspend legislative enactments, as he has sought to do here through adoption of the Rule."
More information
Wash. Insurance Office: It's up to the Legislature to enact new rules on auto carriers
"Final order on court's credit scoring decision; Kreidler will not appeal"
https://www.insurance.wa.gov/news/final-order-courts-credit-scoring-decision-kreidler-will-not-appeal
Images
Featured image: Washington Insurance Commissioner Mike Kreidler. (Washington Office of the Insurance Commissioner)
Share This: