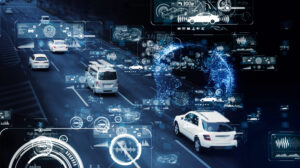 CMT announces AI-driven platform for 'proactive claims'
By on
Announcements
Cambridge Mobile Telematics (CMT) has launched DriveWell Crash & Claims, a new version of its DriveWell AI-driven telematics platform that enables "proactive claims" by providing auto insurers with information about a crash moments after it's detected.
The new solution includes total loss, injury, and fraud detection capabilities, in addition to the real-time crash detection and assistance that were already incorporated in CMT's DriveWell Auto, the company said.
"The paradigm shift with DriveWell Crash & Claims is that we're now able to detect crashes and understand critical information about the crash within seconds," Cornelius Young, VP of Product, Crash and Claims for CMT, said in a statement. "This information took many hours or even days to reach insurers in the past. Now they can be proactive and make decisions much sooner."
CMT said that, since it first began detecting car crashes with mobile telematics in 2016, 18 organizations worldwide have adopted the company's crash and claims products and solutions with more than 2.1 million drivers enrolled.
CMT's DriveWell platform is used by such major auto insurers as State Farm, Liberty Mutual, and Nationwide, as well as regional carriers like Plymouth Rock, Mercury, and Erie, and insuretechs like Marmalade. The company is the world's largest telematics provider, working with 21 of the 25 largest U.S. auto insurers.
"Before telematics crash data, insurers had to wait for customers to call before reacting to a claim, manually collecting information and entering it into their systems," CMT said in a press release. "Now, with DriveWell Crash & Claims, insurers can offer proactive, real-time services to their customers, providing peace of mind and life-saving help."
Drivewell Crash & Claims promises an automated, touchless claims process for total losses. "By analyzing the telematics data available at the time of a crash, along with other accident and vehicle details, CMT can identify when a vehicle is a total loss," it said. Doing so, it added, could save carriers hundreds of dollars per claim and speed up the claims process.
Through data analysis, the platform can identify crashes with potential injuries, helping carriers "channel the right claim to the right adjuster sooner," CMT said. It said insurers would see reduced legal costs by ensuring that more complex claims went to more experienced adjusters.
DriveWell Crash & Claims can also help insurers identify fraud more quickly and more accurately, CMT said, through the use of such telematics data as date, time, location, driving patterns, and other data points.
Prior to the launch of Crash & Claims, automatic crash detection and digital first notice of loss (FNOL) were already available through the DriveWell platform on internet of things (IoT) devices like smartphones and tags.
CMT expanded its AI-driven telematics program DriveWell to connected vehicles in April. The expansion, which is an opt-in for customers, will give participating insurers access to connected vehicle data from over 20 automakers in the United States, Canada, and Europe.
The company said the expansion could help auto insurers accelerate their adoption of connected vehicle data, which it called "still in its early stages."
CMT said that by using its DriveWell platform to detect car crashes from sensor data, auto insurers can "proactively help customers with emergency and tow services within seconds of a crash." It suggested that carriers could use this information to use "in-network providers, reducing the cost of each claim." Repairer Driven News asked CMT if this might allow carriers to "steer" their customers to a particular body shop, but had not received a response before deadline.
More information
CMT's DriveWell telematics program expands to include connected vehicle data
Images
Featured image by metamorworks/iStock
Share This: