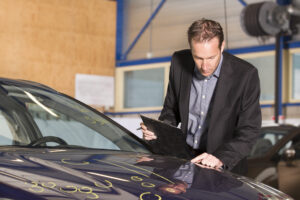 Mitchell to update Cloud Estimating with BEV-specific data
By on
Collision Repair
Mitchell International will release enhancements to its Cloud Estimating platform later this year that they say can simplify the collision damage appraisal process for battery electric vehicles (BEVs).
Mitchell said the changes are being made because estimating platforms typically don't account for the design differences between EVs and internal combustion engine (ICE) vehicles, which can "create challenges for insurance appraisers and collision repairers," including BEV damage assessments made based on ICE parts and categories, a news release from the estimating system states.
"The patent-pending enhancements we are introducing include supporting BEVs with a separate vehicle data structure in the system so that when the VIN is decoded, the user interface is updated to only reflect the information relevant to BEVs—versus vehicles with internal combustion engines," Mitchell Database Development & Industry Relations Senior Director Jerry Gastineau told Repairer Driven News.
"We have also added new part categories that dynamically surface BEV-specific parts data, including front and rear powertrain suspension. Additionally, we have reorganized the way that data is displayed as well as established industry-standard definitions for BEV battery capacity and motor size, which appear on the vehicle selection screen and under the vehicle description detail on the printed estimate."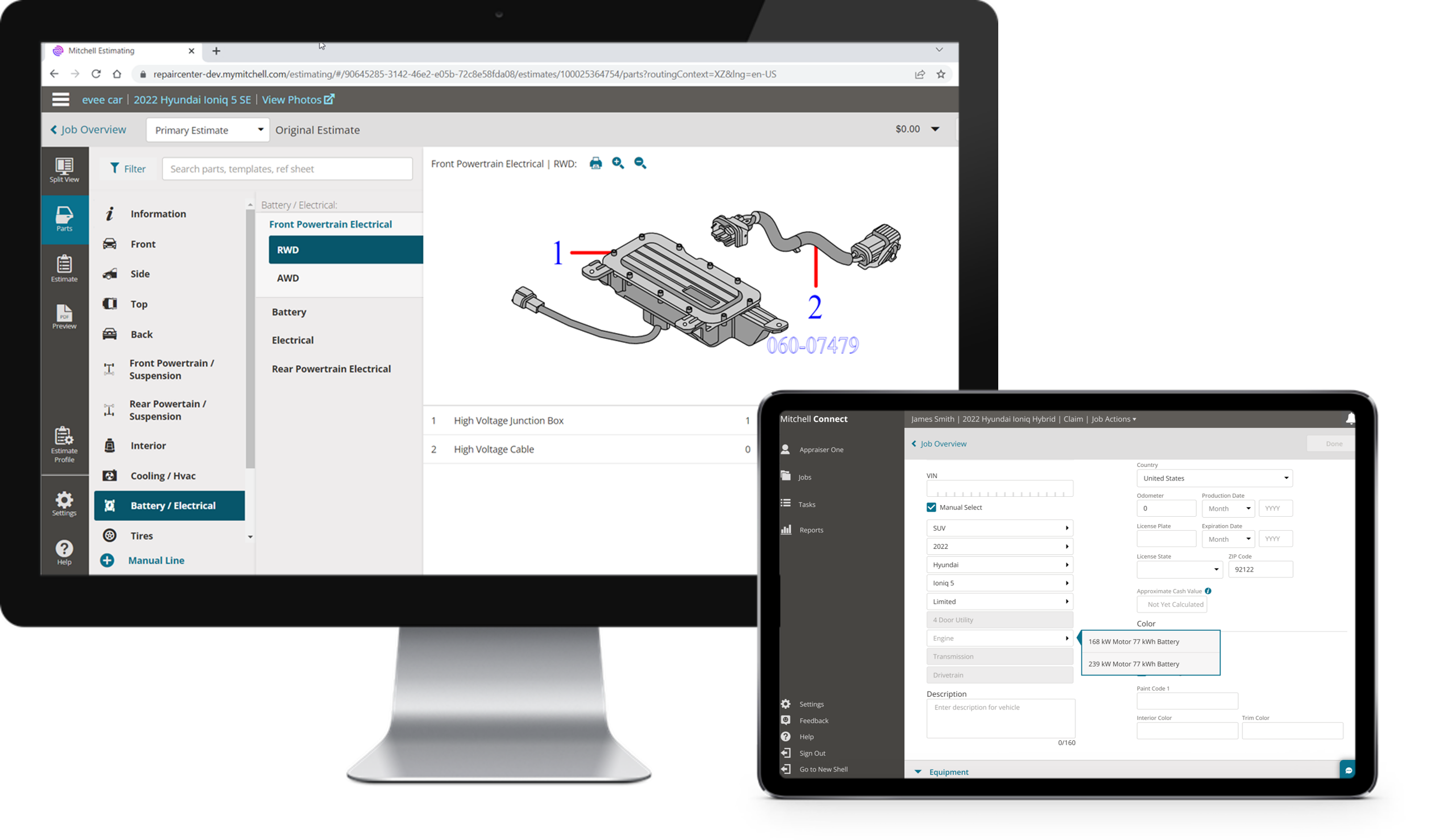 Gastineau said Mitchell is working directly with OEM information, but didn't share which OEMs they're working with. "While this new data structure does not introduce new option or build data, it does make the existing data available in an improved way."
Mitchell predicts that with some car manufacturers shifting to all-electric fleets, EVs will inevitably appear in a greater number of collision claims going forward. According to Bloomberg, new U.S. car sales are now more than 5% EVs, which Mitchell sees as "a critical tipping point that signals the start of mass EV adoption."
"Gas prices are accelerating EV adoption and driving one in four Americans to say that they will likely buy an EV the next time they purchase an automobile," said Debbie Day, executive vice president and general manager of Mitchell's Auto Physical Damage division, in the release. "This makes having a damage appraisal platform that can support these vehicles critical."
Some have estimated that 50% of the nation's car parc will be electric by the mid-2030s but Mitchell's Director of Claims Performance Ryan Mandell predicted in June that will take 20 years. However, he added, plug-in hybrid EVs (PHEVs) and EVs grew 96% as a percentage of overall vehicle sales between 2020 and 2021.
"We need to understand that these vehicles are very different when they go into the repair facility," Mandell previously said. "Things that need to be done to them are completely different. They are more complex than the standard internal combustion engine vehicle out there. And thus, the estimate needs to be prepared in a more advanced fashion as well."
IMAGES
Featured image credit: BartCo/iStock
A screenshot shows Mitchell Cloud Estimating in use with BEV-specific options. (Credit: Mitchell International)
Share This: