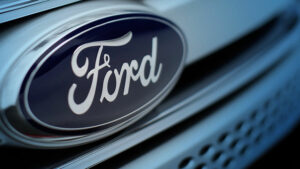 Ford seeks new trial after jury awards family $1.7B in F-150 rollover suit
By on
Announcements | Legal
Ford Motor Co. is seeking a new trial after a jury ordered it to pay $1.7 billion in damages over a 2014 pickup truck rollover in which a Georgia couple was killed.
Melvin Hill, 72, and his wife, Voncile, 62, died in April 2014 when their 2002 Ford F-250 pickup rolled over. The couple's children, Kim and Adam Hill, had filed a wrongful death claim against the OEM, alleging that a defective roof design on the truck was responsible for their parents' deaths.
The Hills were driving from their farm in Reynolds, Georgia when a tire ruptured and the truck rolled over, crushing them.
After a 14-day trial, jurors in Gwinnett County, Georgia, returned their verdict on Aug. 19 imposing $1.7 billion in punitive damages against Ford.
In a motion filed Monday in the state court of Gwinnett County in Georgia, Ford said it had been unfairly prevented from presenting evidence showing that the truck involved in the fatal crash was safe, and had a stronger roof than many competing vehicles. It said it was also barred from showing that making the roof stronger would not have made any difference in the Hill crash.
In court filings, Ford contended that a state judge in 2018 had prevented the OEM from defending itself against the plaintiffs' claims that the truck's roof design was defective, the Wall Street Journal reported.
A judge declared a mistrial in the first hearing, WSJ said, saying Ford violated several rulings regarding the admissibility of evidence, according to records filed in the lawsuit. As a result, the court imposed sanctions on Ford in future legal proceedings, the records show.
Theodore Boutrous, an attorney for Ford, told WSJ that the judge at the time directed the jury in the next trial to consider certain matters as established, including that the roofs on Super Duty trucks made by Ford between the 1999 and 2016 model years were unsafe and defective.
Ford also said that it wasn't able to sufficiently present other factors that may have contributed to the couple's deaths, including the fact that they were not properly wearing their seat belts.
During the trial, the OEM denied the family's accusations "that Ford and its engineers acted willfully and wantonly, with a conscious indifference for the safety of the people who ride in their cars when they made these decisions about roof strength," defense lawyer William Withrow Jr. said in his closing arguments, according to an excerpt of a court transcript published by the Associated Press.
According to a press release issued by the family's attorneys, the jury allocated 70% of the blame to Ford. The remainder was allocated to Pep Boys, which "mistakenly installed the wrong size, or 'load range' tires on the Hills' truck in 2010."
More information
Jury awards $1.7B in damages to family of couple killed in Ford F-250 rollover
Images
Featured image provided by Ford
Share This: