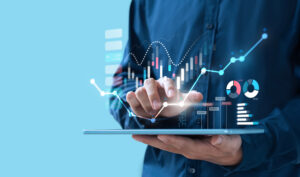 Younger generations more comfortable with some insurance telematics tracking
By on
Insurance
A survey of nearly 1,200 drivers, representing a national sample of vehicle owners and leasees, by MoneyGeek has found that younger consumers "embrace" driving tracking as a way to leverage data and lower costs while older generations prefer traditional insurance pricing methods — "despite possible savings and price escalation."
The goal of the survey was to find out if drivers trust their insurance companies with their driving data, known as telematics, and the results showed most would take a discount in exchange for the data. More than half of respondents said they either somewhat or strongly agree with letting their insurers track their driving for decreased insurance premiums.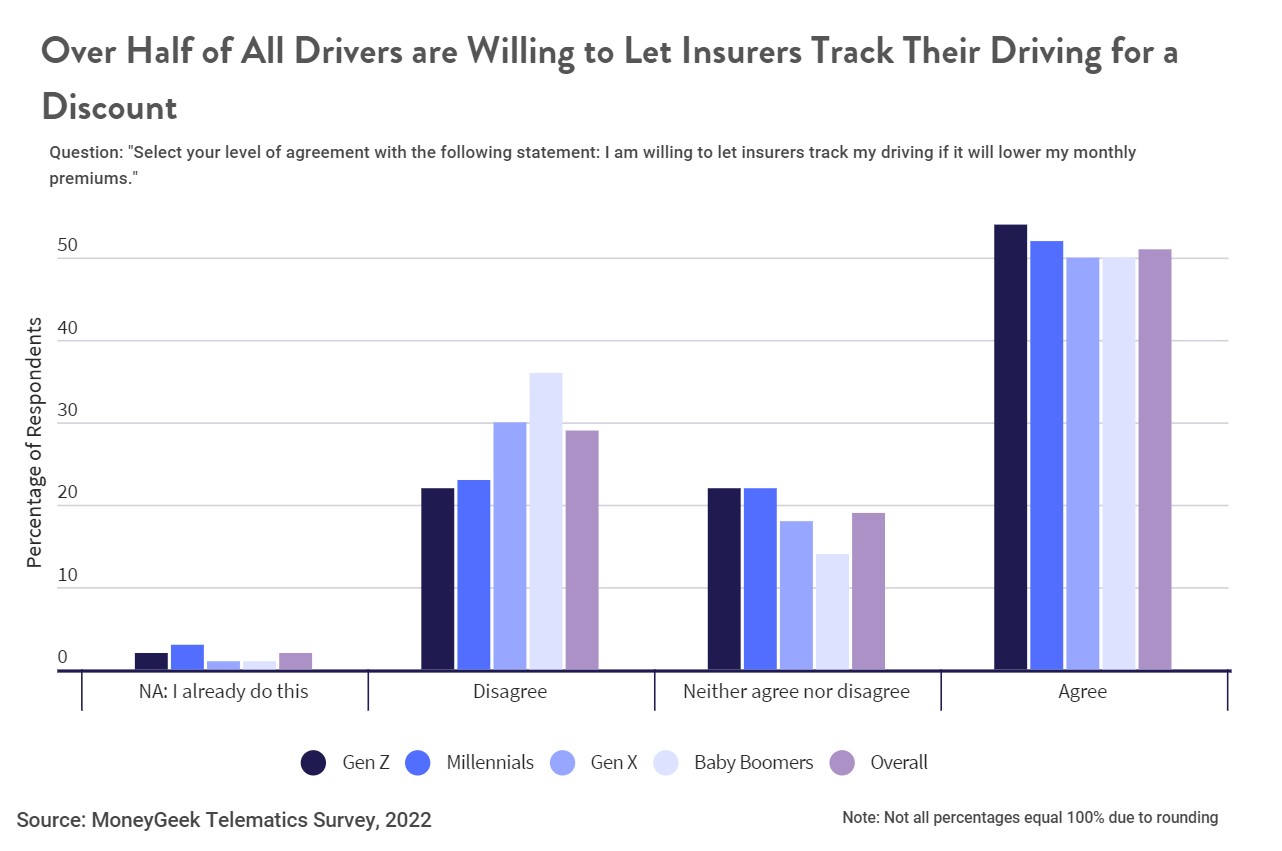 Ten percent of survey respondents were Generation Z, 31% were millennials, 32% were Generation X, and 26% were baby boomers.
Thirty-nine percent of respondents said they would opt into telematics for just a 5% discount on their premium, including 48% of Gen Z and 47% of millennial drivers. Thirty-seven percent said they would opt in for no discount, 11% for a 10% discount, and 13 percent for a 20% discount.
Gen Z drivers were the most open to telematics tracking (54%) followed by millennial drivers (52%). However, most respondents said they don't want their risky driving behaviors tracked with nearly 70% stating they're not comfortable with sharing how they accelerate, hard brake or corner, or use their phones while driving.
There were three reasons expressed by respondents for why they're hesitant to use insurance carrier telematics services: their information would be used for legal purposes, their privacy would be breached, or their information would be used for marketing.
Over half (58%) of respondents are worried about legal purposes with that being the top fear among 52% of Gen Z respondents, and 57% each of millennials and Gen X. Fifty-seven percent of all respondents also said they're worried about a breach of privacy, which was most pronounced among baby boomers at 68%. Another 56% said they're worried their telematics data would be used for marketing purposes.
While baby boomers are the least open to telematics overall, they were more willing to have certain types of data tracked than younger generations, including phone usage, miles traveled, and time of day that driving occurs.
As telematics become more common in vehicles and in usage-based insurance (UBI), repairers can offer an extra service to their customers: removal of personally identifiable information (PII) from vehicles that are declared total losses. That would include names, addresses, garage door opener codes, and data pulled from connected or synced cell phones such as contact lists, recent call history, browsing history, credit card information, texts, emails, social media feeds, and more.
IMAGES
Featured image credit: nespix/iStock
More information
Chubb survey offers insights on attitudes of affluent consumers
Share This: