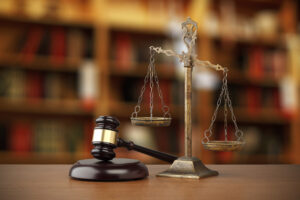 Hyundai & Kia offering anti-theft kits for older model vehicles, facing dozens of lawsuits over absence of immobilizers
By on
Legal
Hyundai and Kia are facing dozens of lawsuits across the U.S., including a federal class action suit filed in California, over theft risk of their older model vehicles that lack engine immobilizers.
MLG Attorneys at Law, the California law firm that filed the class action suit, is now calling on Gov. Gavin Newsom to take legal action against the automakers "for failing to install engine immobilizers on their vehicles, a technology used by nearly all other major manufacturers that protects the cars from theft."
The firm, several news outlets, and the Insurance Institute for Highway Safety (IIHS) have reported on a group known as the "Kia Boyz" posting "Kia Challenge" TikToks earlier this year which show viewers how to steal Hyundai and Kia vehicles using a screwdriver and USB cord. The TikTok video has been seen by 33 million people and has resulted in the theft of countless vehicles made by both OEMs, according to a news release from MLG.
"The Los Angeles Police Department has seen car thefts nearly double since the same time last year, diverting substantial resources to the widespread problem," MLG states. "According to LAPD Chief Michel Moore, more than 1,600 Kia and Hyundai vehicles have been stolen this year in the city of Los Angeles alone. Other cities are experiencing a similar increase in thefts."
MLG's class action complaint states, "An engine immobilizer is a critical piece of electronic security technology that serves as a crucial tool in minimizing the risk of vehicle theft. Immobilizers prevent vehicles from being started unless a unique code is transmitted from the vehicle's key. Pursuant to a 2016 study, immobilizers significantly reduced the overall rate of automobile thefts by approximately 40% during a 10-year period. Recognizing the immense value added by having engine immobilizers in vehicles as an anti-theft device, numerous countries have adopted legislation requiring immobilizers as standard equipment for new automobiles."
The suit proposes three classes — California, Nevada, and nationwide. The plaintiffs seek injunctive relief barring both OEMs from selling the "defective" vehicles and ordering them to be fixed or replaced. Compensatory, punitive, and exemplary damages are also sought.
When Repairer Driven News asked the OEMs about the pending litigation and a solution to the issue, both Hyundai and Kia said they don't comment on pending litigation but did provide details on a fix.
"We remain concerned about the increase in thefts of certain Hyundai vehicles that have been targeted in a coordinated social media campaign," Hyundai spokesperson Ira Gabriel said. "Currently, Hyundai provides steering wheel locks, as available, to law enforcement agencies in impacted areas. In addition, Hyundai will provide two other options for owners of these earlier model year vehicles targeted by thieves.
"Hyundai has released a glass break sensor security kit that targets the method of entry used by thieves to break into these vehicles. These kits are available for purchase and installation at Hyundai dealerships and Compustar authorized installers across the country. The MSRP for the kit is $170, and the estimated cost for installation may vary by location. Hyundai is also developing a software update to further secure these targeted vehicles. We anticipate that this software update will become available for certain vehicles in the first half of 2023, with updates for other vehicles following thereafter."
Gabriel noted that all Hyundais "meet or exceed Federal Motor Vehicle Safety Standards" and said some models that don't have a push-button ignition don't have engine immobilizers, but as of November 2021, immobilizers became standard on all Hyundai vehicles produced.
Kia spokesperson James Bell noted in his statement to RDN that, "While no car can be made completely theft-proof, criminals are targeting vehicles equipped with a steel key and 'turn-to-start' ignition system as opposed to those equipped with a key fob and 'push-button-to-start' system."
"Kia America continues to work closely with local law enforcement in affected areas to provide steering wheel lock devices at no cost to concerned owners of steel key operated Kia vehicles not originally equipped with an immobilizer," he said. "All 2022 models and trims have an immobilizer applied either at the beginning of the year or as a running change, and all Kia vehicles meet or exceed Federal Motor Vehicle Safety Standards. In addition, Kia is developing and testing software updates to further secure these targeted vehicles and will share more information as it becomes available."
Hyundai and Kia wouldn't provide the model years that don't have the immobilizers but Forbes reports models affected include 2016-2021 Hyundai Accent, Elantra, Elantra GT, Sonata, Veloster, Venue, Kona, Tucson, Santa Fe, Santa Fe Sport, Santa Fe XL and Palisade as well as 2011-2021 Kias that use a key to start the engine.
MLG contends that the OEMs admitted to the federal government in filings made 15 years ago that engine immobilizers can reduce car thefts by up to 85% and is making profit off of the aftermarket security kits.
"There are more Kia and Hyundai vehicles in California than any other part of the country," said Jonathan Michaels, principal of MLG Attorneys at Law, in the release. "The rampant theft of the vehicles in this state is having a significant impact on the availability of public resources. This is not an expense citizens of the state should be required to bear – particularly when Hyundai has chosen to profit greatly from the sale of its aftermarket kit. If Kia and Hyundai won't stand behind their vehicles and issue a recall, California should bring legal action forcing them to do so."
"Given that Kia and Hyundai avail themselves of the benefits of California's protections, and that there are more citizens being harmed in California than any other state, Governor Newsom should take center stage in protecting its residents and hold the Kia and Hyundai."
In September, law firm Schubert Jonckheer & Kolbe launched an investigation to determine if the automakers' alleged failure "to thoroughly disclose the related safety concerns" is "false and misleading in violation of state and federal laws."
IIHS found that "bargain-priced" vehicles manufactured by Hyundai are now at nearly as much risk of being stolen as muscle cars and luxury SUVs.
A Highway Loss Data Institute (HLDI) analysis of 2021 insurance claims released in September shows that among 2019-2021 models, whole vehicle theft claims were highest for the Dodge Charger SRT Hellcat and nearly twice as common for 2015-2019 model year Kias and Hyundais. Model year 2019-2021 Kias and Hyundais have a lower rate of theft compared to 2015-2019 models but the Kia Rio, Kia Sportage, Kia Sportage 4WD, and Hyundai Accent are still on IIHS' list of most frequently stolen vehicles for those model years.
IMAGES
Featured image credit: studiocasper/iStock
Share This: