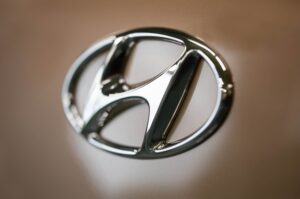 Hyundai has launched a new Hyundai Certified Collision Repair Program, to be administered and managed by the Assured Performance Network.
The program will "identify, certify, and promote dealership and independent facilities as collision repair providers of choice to Hyundai drivers across America," Hyundai said in an announcement.
Members of the Assured Performance Network will be able to add Hyundai's credentials to their business, as long as they're sponsored by a Hyundai dealer, pay the certification fee, and meet certain requirements, Hyundai said. Those include Assured Performance's CORE requirements, as well as those that are specific to Hyundai.
The program is open to all U.S. collision facilities, including dealer-owned, independent, and MSO facilities that are sponsored by a Hyundai dealer and that meet all certification requirements.
The OEM told RDN it will continue its Hyundai Recognized tier for shops that cannot receive dealer sponsorship but otherwise meet requirements, but that they will not be able to obtain Hyundai Certified status and the benefits that go with it. There are currently 1,554 Hyundai Recognized shops within the US.
"It's an exciting time as we launch the all-new Hyundai Certified Collision Repair Program," Leanne Jefferies, director of strategic accounts, OEC CRN North America, said in a statement. "Adding Hyundai Certified credentials to the Certified Collision Repair Network provides top-performing collision repairers with an effective means to differentiate themselves in their market."
Hyundai told Repairer Driven News that the new program was created to promote certified collision repair facilities to Hyundai customers and insurers.
"The program will ensure facilities have the tools, equipment, training, facilities, and processes necessary to repair Hyundai vehicles according to manufacturer specifications," Hyundai said. "These factors are essential to the vehicle's fit, finish, durability, functionality, value, and safety."
Assured Performance, a division of OEC, requires shops to have access to OEM repair procedures and prove compliance. Hyundai "prioritized supporting safe repairs, which inspired the creation of a ShopOps portal that gives access to Hyundai repair procedures, Hyundai Tech-Info training, and technical assistance," the OEM told RDN. "Hyundai has focused efforts on enhancing dealer-shop relations and made dealer sponsorship a certification requirement."
In response to a question from RDN, Hyundai said the use of OE parts will not be required, unless it is specified in a repair procedure.
Benefits to shops that join Hyundai's network include being promoted on the Hyundai Autobody Locator and the vehicle-owner BlueLink app, which guides vehicle owners to Hyundai-certified collision repair centers, as well as inclusion in Hyundai engagement efforts, such as webinars, announcements, and promotions.
Other benefits include the exclusive Hyundai Certified Collision Repair Program signage and logo, a Hyundai Certified Collision Center "Welcome Kit" and HMA Certified Collision Center press release, and access to the HMA Custom marketing tab within ShopOps (OEM-direct marketing materials), Hyundai said.
Assured Performance "saves time and money by eliminating redundant costs and duplication between OEM Certification programs," according to a program brochure. In addition to Hyundai, Assured Performance administers the US OEM certification programs for FCA/Stellantis (Fiat, Chrysler, Jeep, Ram, Dodge, and Alfa Romeo), Kia, Nissan, and Infiniti GT-R.
Steps in the certification process include dealer sponsorship, completion of an online application, an online assessment of the business profile and capabilities, and an inspection-audit. Further information and a link to the online application can be found at www.gethyundaicertified.com.
More information
OEConnection acquires Assured Performance, broadens reach in OEM certification
Share This: