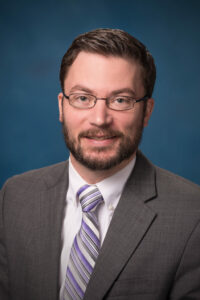 Florida's insurance commissioner submitted his resignation Thursday, a day after the state's legislature enacted a bill to address the state's property insurance crisis.
Insurance Commissioner David Altmaier gave no reasons for his resignation in his one-page letter to Gov. Ron DeSantis, and did not say what he intends to do next. His last day in office will be Dec. 28.
Altmaier, who was appointed in 2016, has been credited with playing a key role in the DeSantis administration's efforts to prop up the state's insurance industry, which has been wracked by losses from tropical storms. According to the Orlando Sentinel, at least a dozen carriers have left the state, stopped writing policies, or gone out of business, while 27 others are on an agency watch list.
Altmaier had succeeded Kevin McCarty, who was forced to resign by former Gov. Rick Scott. Then serving as McCarty's deputy, Altmaier was the third candidate for the office, after the Office of Insurance Regulation (OIR) rejected Chief Financial Officer Jeff Atwater's first two choices.
"Since the Governor took office, Commissioner Altmaier has been instrumental in helping to pass and implement major property insurance reforms to bring relief to Floridians," DeSantis spokesperson Taryn Fenske said in a statement. "We want to thank him for his years of public service."
The resignation comes just days before a new lobbying ban takes effect in the state. The ban prevents top Florida regulators and agency secretaries from lobbying the state legislature, or the offices they once worked at, for six years.
Florida law currently precludes former executives from lobbying the agencies they served and the executive office for two years, and does not apply to lobbying the legislature.
Responsibility for hiring a new insurance commissioner falls to the Cabinet. Under Florida law, the governor and the chief financial officer must agree on the choice of a commissioner, who is hired with the support of at least one other Cabinet member.
Earlier in the week, the Florida House rejected a proposal to allow voters to choose the state's insurance commissioner, one of several plans put forward to address the state's property insurance crisis.
House Democratic Leader Fentrice Driskell had proposed legislation (HB 9A) on Dec. 11, which among other things would have made the state insurance commissioner an elected position, and would have barred the commissioner from working for an insurance carrier for seven years after leaving office.
Currently, the commissioner is appointed by members of the Florida Cabinet by a simple majority. Under HB 9A, the commissioner would have been elected to a two-year term in 2024 before settling into four-year terms beginning in 2026. The commissioner would still have reported to the Cabinet.
The Republican-led House voted down the bill on Dec. 12, as it convened a special session dealing with the property insurance issue.
In an interview with Florida Politics before the vote, Driskell said the insurance commissioner wields significant authority over the insurance industry, and should be directly accountable to Floridians.
"The thought is, how do you return some of that power to the people, and if the people like what's happening, then great, they can be re-elected. But if not, then that person could be removed from office," Driskell said.
State Rep. Hillary Cassel, speaking before the vote, criticized the performance of current Insurance Commissioner David Altmaier, who was appointed in April 2016 by the Financial Services Commission.
"We need to make sure we look at the claims handling component and we need to hold our Insurance Commissioner accountable," Cassel said. "He has been at the helm of this crisis for the last five years."
HB 9A included a provision barring the insurance commissioner from working for any company regulated by the Office of Insurance Regulation for seven years after leaving office. Penalties included public censure and reprimand, a civil penalty of as much as $10,000, and forfeiture of any money improperly received.
The bill that was passed by the House on Wednesday seeks a $1 billion reinsurance fund, reduced litigation costs, and to force some customers to leave a state-created insurer. The Senate had passed the bill a day earlier. Both votes were along party lines, with Republicans holding majorities in both houses.
Ever since 1992, when Hurricane Andrew caused widespread destruction in Homestead, Florida has struggled to maintain stability in the state's property insurance market. The costs of Andrew drover some carriers out of business, and led others fearful of writing or renewing policies in the state.
Earlier this year, Florida homeowners already were struggling to replace dropped policies or pay premiums, with a growing number of them relying on the state-created insurer of last resort, Citizens Property Insurance Co.
In 10 states — California, Delaware, Georgia, Kansas, Louisiana, Mississippi, North Carolina, North Dakota, Oklahoma, and Washington — voters directly choose their insurance commissioners.
In November's midterm elections, incumbent insurance commissioners in California, Georgia, and Kansas won their races, while the Oklahoma commissioner was returned to office without opposition in either the primary or the general election.
The most prominent contest was in California, where Commissioner Ricardo Lara, a Democrat first elected in 2018, turned aside a challenge from Republican nominee Robert Howell by a margin of 58% to 42%.
In Georgia, incumbent Commissioner John King, a Republican, defeated Democratic challenger Janice Laws Robinson, 54.1% to 45.9%, while in Kansas, incumbent Republican Vicki Schmidt defeated her Democratic challenger, Kiel Corkran, 62% to 38%.
Oklahoma Insurance Commissioner Glen Mulready coasted to a second term, with no opponent on the ballot.
More information
Deputy insurance staffer Altmaier to succeed 'McKinsey documents' Fla. Commissioner McCarty
Images
Featured image: David Altmaier

Share This: