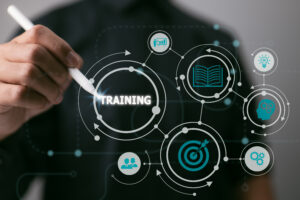 Polyvance University training courses are now available for free indefinitely.
The decision came after a promotional period from October through December that gained hundreds of enrollments and positive feedback, according to Polyvance President Kurt Lammon.
"We went from five registrations total to over 500 by the end of the year so we thought well maybe we should go ahead and just keep it free because people are getting some benefit from it," he said. "We just hope that we can get better-educated customers; that's the most important thing but maybe we'll get a little marketing benefit out of it as well."
The courses available include Basics of Plastic Repair and Nitrogen Plastic Welding 1. Polyvance says the courses are especially beneficial for technicians, apprentices, estimators, adjusters, and tech school students that want to learn how to repair plastic.
The Basics of Plastic Repair course is designed to give the basic knowledge needed to start working with plastic including plastic identification, plastic preparation, six different repair methods, and plastic refinishing.
The Nitrogen Plastic Welding 1 course focuses on the practical knowledge needed to perform fusion repairs on damaged thermoplastics with the nitrogen plastic welder. Covers proper alignment and fixturing, v-groove preparation, and the welding process itself.
Both courses are available in English and Spanish. Each course takes about an hour to complete and awards a certificate upon successful completion.
"If you have no knowledge about what tools and procedures were used in plastic repair, that's the one you could take and kind of get a little overview of the whole thing and not just plastic welding, but also two-part adhesive repair technology and just basically all the technologies that are all involved with plastic repair," Lammon said. "And then we also have the new recourses, the Nitrogen Plastic Welding 1 course, which is the technology that we pioneered in the industry back in 2011. That course just shows a person who maybe has taken the basic course and has a little bit of hands-on experience on how to use the nitrogen plastic welder so it's a little more focused on just one technology."
Eventually, Lammon added, Polyvance may add more courses depending on demand.
Those interested in taking the courses can visit polyvance.tortal.net to register for an account and enroll.
Images
Featured image credit: ipuwadol/iStock
Share This: