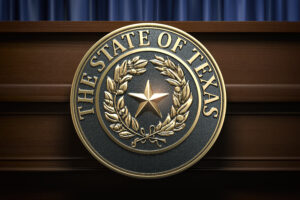 Texas bill backs payment for following OEM repair procedures, prohibits use of non-OEM replacement parts as cost savings measure
By on
Collision Repair | Legal
A bill has been filed in the Texas House of Representatives that prohibits insurers from requiring the use of non-OEM replacement parts due to availability or to save money on repair costs.
HB 1321, sponsored by Rep. Travis Clardy (R-District 11), also prohibits insurers from limiting where or who parts are purchased, and parts are not to be considered like kind and quality unless the insurer or OEM has "conclusively demonstrated" it as such by proving that it "meets the fit, finish, and quality criteria… is the same weight and metal hardness… and has been tested using the same crash and safety test criteria" as OEM parts.
Specific to steering, the bill would amend current law to further prohibit insurers and their employees from steering policyholders toward certain repair facilities. Carriers would be barred from suggesting in any way that a particular repairer or facility will provide faster repair times, service or more efficient claims handling.
Carriers also wouldn't be able to "disregard a repair operation or cost identified by an estimating system, including the system's procedural pages and any repair, process, or procedure recommended by the original equipment manufacturer of a part or product."
This seems to at least hint at a push toward ensuring repairers are able to follow OEM repair procedures for proper repairs without having to face argument and negotiation with insurers, and sometimes, even non-payment for the labor hours and necessary parts and materials to follow them.
The Auto Body Association of Texas (ABAT) states on its website that the bill "will address the major differences we experience with counterfeit parts as it pertains to fit, finish quality, and – above all else – crashworthiness."
"We would like to see parts held to the same crash safety as OEM parts. We also believe that the only way to safely repair a vehicle is to follow the manufacturer's recommended procedures. We hope to hold insurance companies accountable to their insureds and that when a shop follows these procedures that they should properly indemnify them."
On track with a recommendation from the Texas Office of Public Insurance Council (OPIC), the legislature is also expected to consider a bill that would mandate the right to appraisal on insurance claims.
Many car insurance policies include an appraisal clause that policyholders can invoke to have a third-party appraisal done when they don't agree with their carrier's valuation of their vehicle or damages. Low valuations often lead to improper indemnification for loss, and in some cases can lead to total loss determinations on vehicles that could otherwise be fixed. Both the carrier and the policyholder hire an independent appraiser and if the appraisers can't agree, an umpire is selected to make the final decision.
However, OPIC notes in its January report to the legislature in which it recommends the mandate that it is "increasingly concerned with restrictions on appraisal in policy forms filed by top insurers."
Bills were considered in the state House and Senate during the 2021 legislative session that Texas Watch says "would have streamlined the appraisal process and made it fair" but after passing in the House, the companion bill stalled in the Senate.
ABAT says it "addresses the consumers' right to a fair appraisal in the instance that a body shop and an insurance company cannot agree on the terms of a repair bill."
"We are working to preserve this right for Texas consumers," ABAT says.
In October, Repairer Driven News spoke with Texas Watch and ABAT about the work they're doing to advocate for a Texas Department of Insurance (TDI) consumer complaint process revamp and the right to appraisal.
"We worked so hard over the last two-and-a-half, three years to get momentum with this bill and educate the lawmakers on these bills so when you have all that momentum and you've spent all that time and resources explaining it, it's kind of hard to move away from it," ABAT President Burl Richards said at the time.
The issue has "really come to a head and really become a problem for a lot of consumers and shops" in the last year, ABAT Executive Director Jill Tuggle said in October. "We're trying to get ahead of this problem and make sure that the appraisal clause… becomes state law and not just a recommendation by the Texas Department of Insurance."
An appraisal has yet to be filed for the 2023 legislative session.
Images
Featured image credit: Bet_Noire/iStock
Share This: