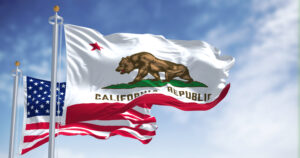 The California Autobody Association (CAA)'s latest labor rate survey results, as of Jan. 1, show aluminum, carbon fiber, and fiberglass work to be the most expensive though rates in all seven collision repair categories vary greatly. Surveys were conducted by GEICO, Liberty Mutual, Nationwide, Sentry, and USAA.
The table below shows the range of rates survey respondents in California said they charge for sheet metal, structural, frame, refinish, aluminum, carbon fiber, and fiberglass work.

The full results are available to members on the association's website under the "Labor Rate Surveys" link. CAA provided those same results to Repairer Driven News upon request.
California allows, but doesn't require, insurance companies to conduct labor rate surveys, resulting in three different approaches on what carriers agree to pay – standardized, non-standardized, and proven reasonable adjustments not based on labor rate surveys.
A standardized labor rate "gives the insurance company the rebuttable presumption of reasonableness," which would put the shop in the position of having to prove that any adjustment made by the carrier in the shop's requested rate is unreasonable, California Department of Insurance (CDI) Claims and Service Bureau Chief Dave Edwards previously said.
There are 6,990 repair shops that are authorized by the Bureau of Automotive Repair (BAR) to perform collision repairs in California, according to CDI. GEICO sent its survey to 5,375 shops and received 827 responses. Liberty Mutual didn't provide the total number of shops it surveyed but 1,186 shops responded. Nationwide, Sentry, and USAA each surveyed 6,990 shops, and all three carriers received 1,189 responses.
Repairer Driven News found in its review of the survey results that rate ranges aren't as extreme within specific markets; in the survey's case, is by zip code. Also, it should be noted that California is geographically large and has a wide variety of markets operating within it.
In fact, ranges of rates have long been a topic in the state and have been litigated as well. In a 2009 small claims appeal ruling, Judge James G. Bertoli determined that what insurance pays on a claim is up to the carrier and if they don't pay the full amount a repair shop charges then it's left up to the policyholder. The judge also stated that "a reasonable charge implies a range of charges."
OEC, which performs the surveys, told Repairer Driven News any shops that object to survey regulations or have any questions about them should contact the CDI. CDI can be reached at 800-927-4357 or online.
OEC didn't respond to RDN's question about what shops should do if they believe the survey results are inaccurate.
GEICO has requested CDI's approval of a 7.5% Consumer Price Index (CPI) increase. Liberty Mutual said it applied a CPI  adjustment of 7.49% to all prevailing rates.
While GEICO still does business in California it has closed all of its offices in the state. Another major carrier, Progressive, is also limiting its California business. The carrier has quit advertising in the state, according to CBS Los Angeles.
State Farm, Allstate, and Farmer's are asking for a nearly 7% premium increase and Progressive is asking for more than 19%, according to CBS.
Images
Featured image credit: rarrarorro/iStock
More information
Consumer group protests abrupt approval of GEICO rate increase in California
Share This: