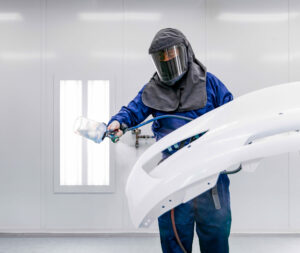 Tesla CEO Elon Musk said earlier this week during the company's 2022 Q4 earnings call that Teslas are beginning to have cheaper collision repairs and are now less expensive to purchase.
Lower repair costs come from Tesla offering auto insurance and adjusting the design of its cars and their software, Musk said.
"…by Tesla operating insurance for our cars at a competitive rate, that makes the other car insurance companies offer better rates for Teslas so it has a bigger effect than you think because it improves total cost, or insurance costs, even when they don't use Tesla Insurance because now the GEICOs of the world have to compete with Tesla and cannot charge outrageous insurance for Teslas."
Tesla Insurance was first offered in Arizona, California, Illinois, Ohio, and Texas then expanded to Oregon, Virginia, and Colorado last year. It's also offered in Maryland, Minnesota, Nevada, and Utah. The OEMs insurance sat at an annual premium run rate of $300 million as of Dec. 31, 2022, according to CFO Zach Kirkhorn.
"We're growing 20% a quarter so it's growing faster than the growth in our vehicle business," he said. "And in the states in which we're operating, on average, 17% of the customers in the states are using a Tesla Insurance product. And that number continues to tick up as we spend more time in markets. And we see most of the adoption occurring when folks take delivery of a new car, as they're setting up insurance for the first time as opposed to going back and switching when they already have insurance set up."
When discussing repairs, Musk said, "First, the best repair is no repair, avoid the accident entirely, which since every Tesla comes with the most advanced active safety in the world, whether or not you buy Full Self-Driving, you still get the intelligence of Full Self-Driving for active safety, active collision prevention.
"Most accidents are actually small. They're like a broken fender or scratched side of the car… But we're actually solving how to get somebody's car repaired very quickly and efficiently and back in their hands. …those improvements actually apply then to old cars."
Tesla was accused last year in California of falsely advertising its Autopilot and Full Self-Driving advanced driver assistance system (ADAS) features by seemingly touting FSD as being fully autonomous. The National Highway Traffic Safety Administration (NHTSA) is also investigating deaths allegedly related to Autopilot, FSD, and other ADAS features.
Musk added that small changes in bumper design are "improving the logistics of providing spare parts needed for collision repair" and bringing costs down.
Images
Featured image credit: Tesla
Share This: