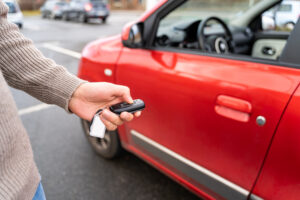 LORs continue to increase due to supply chain and parts issues, tech shortage and repair backlogs
By on
Market Trends
Enterprise reports that length of rental (LOR) increased to 18.7 days during Q4 2022 and was nearly double compared to pre-pandemic April 2019 when LOR was 11.8 days.
"While Q4 2022 continued with the return of historical trending, the results themselves continue to be exacerbated by supply chain disruptions, parts delays, collision repair backlogs, and technician shortages," Enterprise said. "With the complexity of vehicle repairs only increasing, for both internal combustion engine (ICE) and battery electric vehicles (BEV) models, the entire industry must play a part in ensuring all collision-related businesses are aligned — not just for procedural solutions, but to ensure our mutual customers receive safe and proper repairs, an excellent experience and peace of mind."
LOR in Q4 2022 was up one half-day over Q3 2022 and 1.7 days compared to Q4 2021.
Enterprise and CRASH Network newsletter Editor John Yoswick attributed the increase to parts issues, technician staffing, harder-hit vehicles, and more complex repairs.
"The overall trends in LOR match up with what we saw happen with the backlog of work that repairers reported in our Q4 survey," he said. "While the national average backlog remained at 4.8 weeks, unchanged from the record high in Q3, there was another jump in the percentage of shops with the largest backlogs. A record 25% of shops were reporting eight weeks or more of work scheduled. For comparison, in pre-pandemic Q4 2019, just 6.4% of shops had backlogs of even just four weeks or more, and the national average was under two weeks.
"The 300+ shops responding to a CRASH Network survey in December had an average car count of 79 jobs per month and reported currently having 61 jobs in process, or the equivalent of 77% of their typical monthly volume. That level of work-in-process is up from 64% three months earlier."
The longest LOR in Q4 was on non-driveable claims at 27.1, a 2.8-day increase over Q4 2021 but almost static compared to Q3 2022. Mitchell International Director of Claims Performance Ryan Mandell said saw a record number of air bag deployments at 1.26%, up from 1.11% in Q4 2021.
Total loss claims came in second with a LOR of 18.2 days, up by just over half a day compared to Q4 2021 and less than half a day from Q3 2022.
"A portion of this increase can be attributed to Hurricane Ian, which resulted in total loss frequency in Florida in Q4 2022 reaching 27.2% (up from 16.4% in Q4 2021 and 15.9% in Q3 2022)," Mandell said.
LOR associated with drivable claims was 16.2 days in Q4 2022, also a 1.7-day year-over-year increase, and less than a day higher than Q3 2022.
Mandell also shared with RDN that luxury vehicles continue to increase as part of the U.S. repairable car parc, accounting for 13.12% in Q4 2022 compared to 12.93% in Q4 2021. And average damage severity is already nearing Q4 2021 numbers at $4,015 compared to $4,068 for fully developed Q4 2021 data and approximately 40% of supplements are still outstanding.
Average total labor cost has already eclipsed Q4 2021, increasing from $1,586 to $1,593, which will continue to rise as supplements are taken into account for Q4 2022, Mandell said.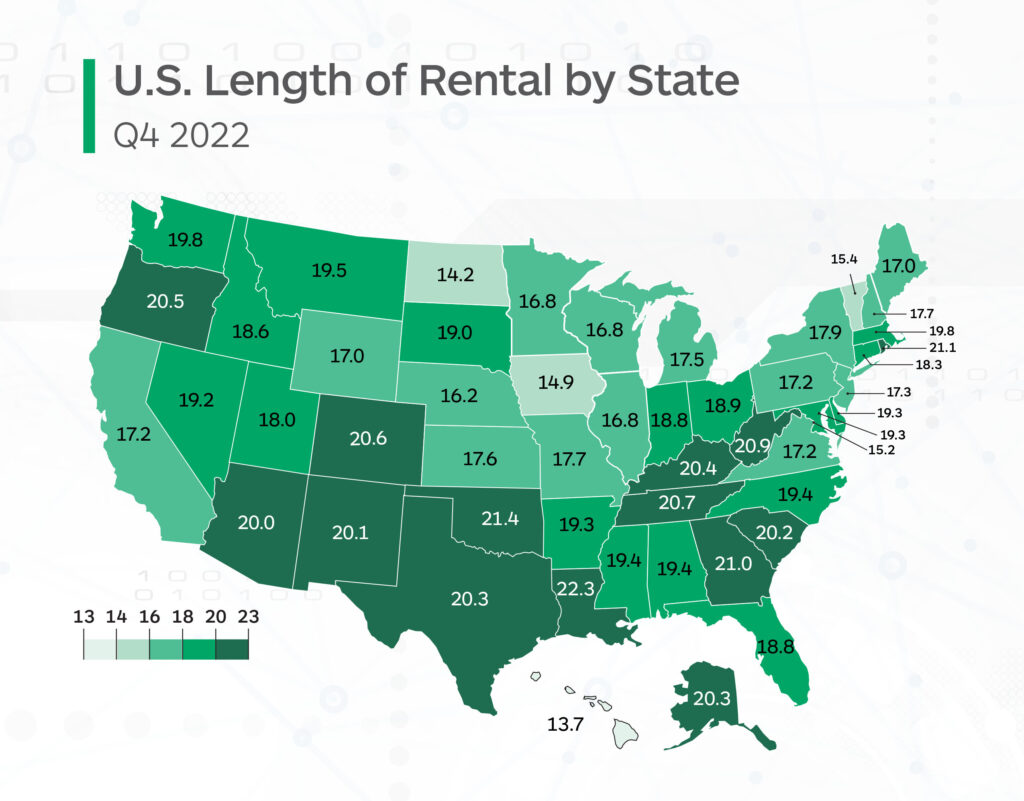 By state, 14 states had LORs of 20 days or more with Louisiana at the highest at 22.3 days. Hawaii was the lowest at 13.7 days. Every state saw a year-over-year increase, but New Jersey, Vermont, Wyoming, Hawaii, California, and New York were by less than one full day.
Yoswick noted that Colorado, Montana, South Dakota, and Washington all had LOR increases of three days or more; all of which are in regions where there were Q4 backlog increases of half a week or more.
In reference to parts delay, PartsTrader Chief Innovation Officer Greg Horn said the company processed nearly $2 billion in parts transactions last year.
"We measure parts delivery days by measuring the median plus two standard deviations to capture the parts that are driving collision repair delays," he said. "While delays in parts is only one factor in longer repair times, it is a major one. Our data shows that Q4 2022 median delivery days for parts were up by 0.4 days over Q3 2022, which tracks with Enterprise's LOR reporting. Similarly, when we compared the Q4 2022 delivery days for parts to Q4 2021, we measured a nearly identical increase of 1.5 days. This would indicate a strong correlation between parts fulfillment and length of rental increases."
Horn told Repairer Driven News that, according to his data, the average estimate includes 13 parts, 12 of which could arrive in 1.5 days, but that one back-ordered or delayed part "drives up the median delivery days to be within .7 days of what EHI is reporting for LOR in Q4."
"Many repairers are delivering cars with some parts not installed, but with a critical part delayed that's not always possible," he said.
While Yoswick told RDN he couldn't speak to how delays in claims processes may be affecting LOR, he did say shops are seeing an increase in the amount of time they have to wait for both in-shop vehicle inspections by insurers and for remote reviews of supplements.
"CRASH Network's survey of about 400 shops last June asked — for each of 14 of the largest auto insurers — how long the shops typically had to wait for an in-shop reinspection," he said. "We found that, on average, across all the insurers, they said they were waiting 4.3 days. That was up from 3.7 days in 2021, 3.2 days in 2020, and just 3.1 days in 2019. There is some variation by insurer. About 2 in 5 shops last June, for example, said they typically wait more than a week for State Farm or Allstate to conduct an in-shop inspection. Even wait times for remote reviews have risen steadily from 2.5 days in 2019 to 3.7 as of June of last year."
Images
Featured image credit: PaulGulea/iStock
U.S. LOR by state graphic provided by Enterprise
Share This: