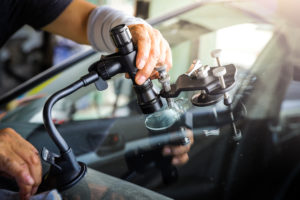 Florida glass bill passes Senate amid monopoly concerns
By on
Insurance | Legal
A Florida bill that seeks to stop motorists from assigning their insurance benefits to glass repair shops has passed the Senate. But one lobbyist fears it could spell the death of independent businesses if it passes through the House.
Senate Bill 1002 would prohibit shops or their employees from "offering anything of value to a customer in exchange for making an insurance claim for motor vehicle glass replacement or repair," otherwise known as assignment of benefits (AOB). 
Florida Independent Glass Association lobbyist Jeff Johnston said that the proposed legislation would put small shops at a tremendous disadvantage if passed. 
He said they're already struggling to remain competitive with Safelite, which is among the nation's largest vehicle glass repair and replacement providers.
"I would say they were teetering on the verge of a monopoly," Johnston told Repairer Driven News. "If this bill passes, the legislature just created the largest monopoly in Florida, without a doubt, because the independents will not be able to compete. They will not be able to get paid, they will get paid whatever Safelite decides to pay them."
When a customer assigns their insurance benefits to shops, those businesses can sue insurers to secure fair coverage on behalf of the customer. While critics have said some unscrupulous businesses are taking advantage of AOBs, proponents say it gives them an avenue to secure fair compensation and be able to compete in the marketplace.
If the bill passes, small shops would lose one of their few avenues of recourse against insurers when they're underpaid, Johnston said.
"This bill feels like it has been drafted by Safelite to really just get rid of their competition," Johnston said, adding he's not saying shops should sue insurers for the sake of it. 
"The problem they've had is they've been getting short-paid, and that's why they've been just trying to sue to get the remaining of their balance, and that's why we've seen a lot of litigation."
He said lawmakers should instead bring forward a bill that lays out a fair price for out-of-network repair shops so that businesses wouldn't have to sue to be adequately compensated.
Sen. Linda Stewart (D-District 13), who introduced SB 1002, said during a previous House committee meeting that the bill was meant to stop shops from filing lawsuits that have no merit.
"This bill will modernize our laws to include new technologies and make sure the calibration of these new systems are covered in replacements and will finally put an end to the frivolous lawsuits perpetrated by a few bad actors," Stewart told the committee. "By passing this bill through committee today we will be taking an important first step to address one of the reasons we continue to see premiums increase in auto policies."
The National Insurance Crime Bureau Government Affairs Director Eric De Campos said Florida's current law allows glass shops to charge for unwarranted advanced driver assistance system (ADAS) recalibrations, or to charge for recalibrations but not perform them. The bill, he said, would create transparency about why ADAS calibrations and recalibration are needed in addition to fighting fraud and abuse in the auto glass industry.
"Unfortunately, Florida's relatively unique among other states in that current law creates a friendly environment for auto glass replacement fraud and abuse," De Campos said. "And that's through provisions like assignment of benefits and allowing glass shops to be able to provide financial inducements to consumers. These provisions have created an imbalance in auto glass insurance claims, which has resulted in a 4,000% increase in lawsuits from 2011 to 2021. By looking to cash in on these low cost, quickly paid out insurance claims, fraudsters are able to use these low dollar amounts for glass replacements to fly under the radar but their fraudulent actions do add up over time and ultimately it's the consumer who ends up paying the price."
IMAGES
Featured image: Ran Kyu Park/iStock
Share This: