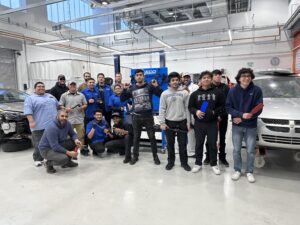 Incoming Dallas-area auto technicians will be ready to repair dents using modern equipment after the Collin College Technical Campus was gifted a glue pull repair system and training.
The Allen, Texas program's goal is to encourage more students to enter the collision repair field by providing them with up-to-date information and a path to explore various fields.
"We have excellent industry partners who help us achieve our mission by providing resources, materials, and insights," said Raven Hartkopf, a Collin College collision technology professor. "I am trying to grow students into entry-level technicians that can serve in the numerous body shops in the Dallas Fort-Worth area."
The glue pull system the college was gifted by the Society of Collision Repair Specialists and KECO. It allows technicians to glue special tabs to exterior panels to remove dents. It's a modern alternative to a "more invasive" repair technique of welding studs onto body panels, and is considered safer for electric vehicles.
Although the school already has smaller glue tool kits, the system it was given is a "full setup and is considered a rare commodity among automotive shops," the college said in a press release.
Students and staff trained on the new system together after it arrived.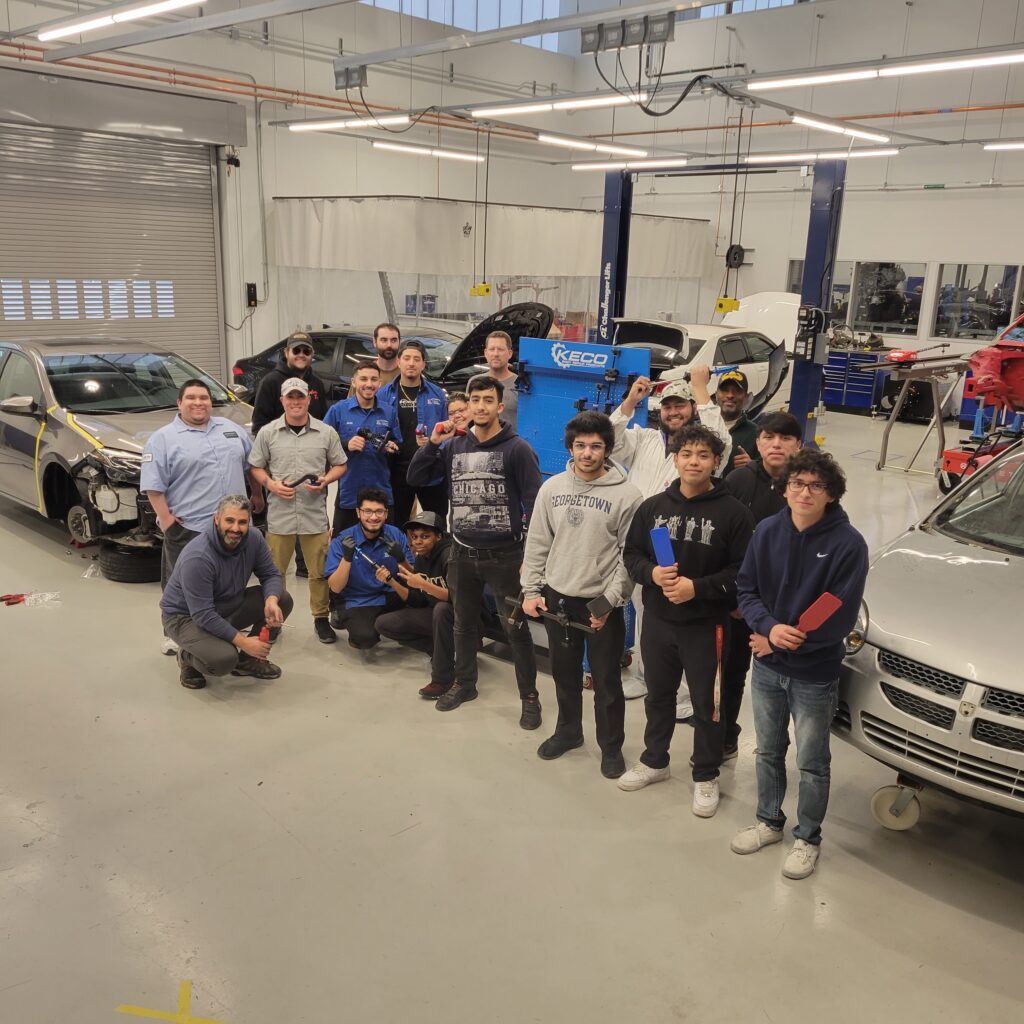 Last July, Collin College partnered with the Collision Engineering Program, a two-year apprenticeship initiative designed to attract and develop entry-level talent to fill key roles within the collision repair industry, last year. The program is also meant to enhance retention and advancement among collision repair technicians.
The Dallas-area college was selected as a program participant due to its proximity to a wide number of collision shops and auto companies.
Hartkopf said most students haven't previously worked on cars, and that the program is igniting new interest in the collision repair space.
"I have a sense of responsibility when it comes to placing students in shops because that first experience will ultimately shape their career," she said. "That first impression is everything, and I want them to stay in the field and become successful."
As an Auto Body Association of Texas member, Hartkopf said Collin College advocates for safe and correct repairs in its curriculum. She said concepts such as integrity and honesty are integrated into lessons.
"I want Collin College to be in local and national collision repair organizations, especially since we are a relatively new program of fewer than three years," she said.
The school was nominated for the donation by Jill Tuggle, ABAT's executive director.
"When we see support from the industry, it shows that they believe in what we do," Hartkopf said. "It shows that the industry is as invested in our students as I am, and that is immensely valuable to our program."
Images
Courtesy of Collin College Technical campus
Share This: