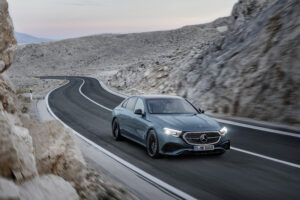 Mercedes-Benz shared several new vehicles with dealers during its annual North America dealers meeting this month signaling a growing focus on electric vehicles (EVs) and driver assistance technologies, according to a report. 
Mercedes rolled out several of its new models, including the battery-powered its E-Class sedan, and the Mercedes-Maybach EQS 680 SUV, its first all-electric series model and the AMG SL 43 roadster, Automotive News reported. The latest models include new upgrades and safety features.
For the E-Class, next year's model includes the usual assisted driver assistance systems (ADAS) such as brake and lane assistance, as well as a parking package with a reverse camera and speed limit assist. It also includes attention assist, which uses a camera to detect signs of microsleep. If it detects distraction, it can warn the driver with noises and visuals. If those features fail to alert the driver, the system can initiate an emergency stop.
The model also has an optional distance assist feature that regulates the vehicle's speed to match the speed of other cars and trucks up ahead, allowing the driver to set safety distances in several increments. It offers evasive steering assist which can help drivers avoid others in a "critical situation" and a feature that flashes hazard lights with increased frequency to warn tailgate drivers and can lock the brakes when a car is stationary to spare occupants from whiplash.
Aside from the ADAS features available to the Maybach, the SUV also includes electric roller blinds on the windows, an insulated cabin with HEPA air filtration, two 11.6″ displays and a rear tablet.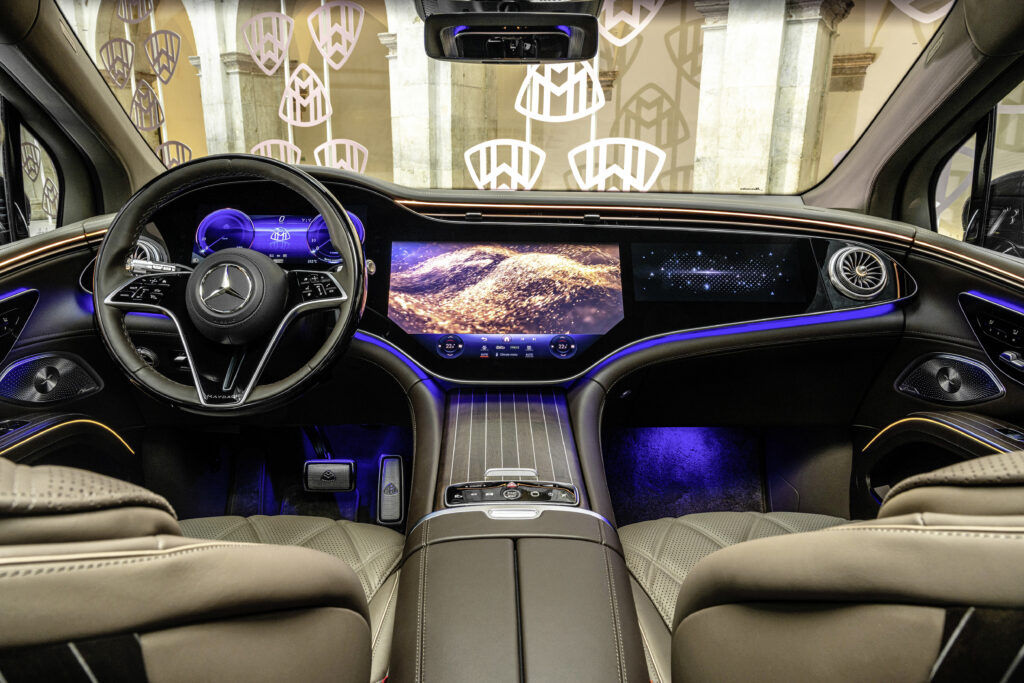 The AMG SL 43 roadster features a new vehicle architecture developed by Mercedes‑AMG, allowing for two people in the front and two others in the back for the first time since 1989.
The new model also features a new ADAS assistance display that shows how the program works in a full-screen view. It gives the driver a 3D view of their own car, lanes, lane markings,  other vehicles and objects. The system was created with numerous cameras, sensor and radar and can "intervene at lightening speed" if necessary, Mercedes said.
Like the E-Class model, it has ADAS for speed adaption, distance control, steering and lane control.
The new models' new technical features are likely to add complexity to repairs, especially when ADAS features are affected as a result of damage or subsequent repair. Restoring these vehicles, and the sophisticated suite of added technology, to their original condition following a requires increasing focus on repair procedure requirements, and often the acquisition of special skill sets and equipment to perform repairs properly.
Earlier this year, the Insurance Institute for Highway Safety (IIHS) released a study showing that while new ADAS technology is helping make roads safer, it is also making auto repairs more complicated.
IIHS surveyed drivers whose vehicles are equipped with front crash prevention, blind spot detection, and other visibility-enhancing cameras. Among those who had the systems repaired, about half had issues with the features afterward, the study found.
Some diagnostics specialists pushed back against the study, saying it did not consider insurer resistance and failure to prioritize adherence to OEM procedures as contributing factors.
Executive outlook
At the Mercedes meeting in Vancouver, Canada last week, the OEM's Supervisory Board Chairman Bernd Pischetsrieder confirmed its focus on sustainability and technological advances during a morning speech.
"We have further detailed our progress in the implementation and further development of our sustainable business strategy," Pischetsrieder told attendees. "What does that mean specifically? The business model and our passenger car portfolio were focused even more clearly on the strengths of Mercedes-Benz: Being at the forefront of technology and being at the forefront of the market."
He added that EVs were a "strategic priority" for the automaker, noting it increased its fully-electric car and van sales and introduced new products.
Mercedes rolled out several of its new models, including the battery-powered CLE, its E-Class sedan, and the Mercedes-Maybach EQS 680 SUV, its first all-electric series model, Automotive News reported.
Management Board Chairman Ola Källenius noted in a separate speech during the event that Mercedes now has 10 fully-electric vehicles including AMG models and that Mercedes doubled its EV sales last year. He said he expects sales to double again this year.
Källenius said the new Maybach EQS SUV combines two of its goals: to increase its share of EVs and grow at the upper end of the market.
"Two weeks ago we celebrated its world premier," he said. "The first all-electric Maybach stands for automotive excellence in the age of electromobility."
He added that Mercedes also sees an opportunity to set itself apart from the competition by deploying its own software.
"That's why we are developing our own operating system of which we are the architects," he said. "This system is called MB.OS. It will serve as the central nervous system of our cars."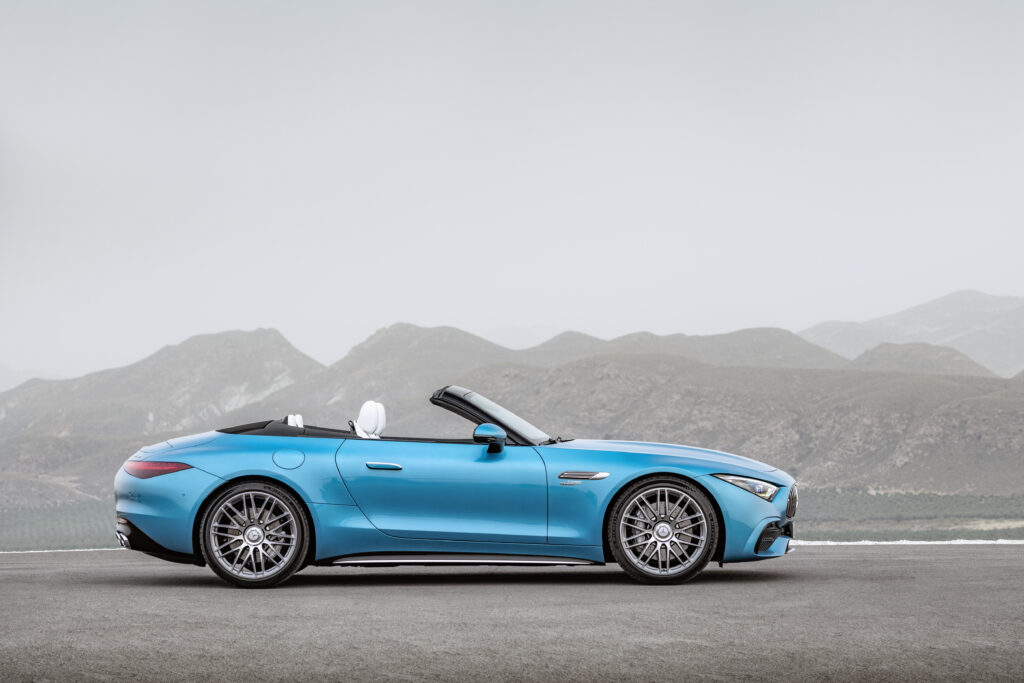 Mercedes announced earlier this year that its own branded navigation experience is based on new in-car data and navigation capabilities from the Google Maps Platform, which will be embedded into MB.OS. It will also include YouTube use while parked or using Drive Pilot Level 3 (where permitted). Further expansion of the system will consist of in-car gaming and video conferencing, including Webex and Zoom.
"This aims to give the luxury carmaker access to Google's leading geospatial offering, including real-time and predictive traffic information, automatic rerouting, and more," Mercedes said.
"To enrich the user experience, drivers will also be able to use the YouTube app on the infotainment system when parked and while using the DRIVE PILOT Level 3 conditionally automated driving system, where permitted. In addition, Mercedes-Benz will give customers access to Place Details provided by Google, helping them find detailed information about more than 200 million businesses and places around the world, including business hours, photos, ratings, and reviews."
Images
Featured image: 2024 Mercedes-Benz E-Class AMG Line
Secondary images: the interior of the 2024 Mercedes-Maybach EQS SUV and Mercedes-AMG SL 43 Roadster (All photos courtesy of Mercedes-Benz)
Share This: