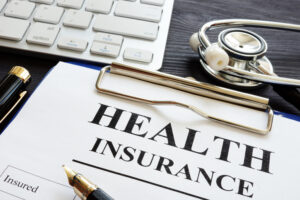 Insurance exec offers insights on controlling healthcare costs
By on
Insurance
Reports of healthcare costs rising because of an uptick in surgeries underscore the importance of selecting the right healthcare provider, says a Gravie executive.
Gravie is a health benefits company serving members of the collision repair industry through a relationship with the Society of Collision Repair Specialists (SCRS).
Ben Simmons, its chief strategy officer, told Repairer Driven News that the cost of medical inflation is between eight and 12% for small-to-midsize businesses, handily outpacing nationwide inflation.
"With higher rates of inflation a reality across all sectors, not just healthcare, it's a reminder of how unsustainable it is when costs go up to such a degree — something small to midsize businesses have known for years when it comes to buying health insurance," Simmons said.
"In this sort of environment, more than ever, there's demand for a health plan that provides more value to both employer and employee when they go to buy coverage."
He made the comments as a response to a recently-released Reuters article reporting UnitedHealth Group's costs had gone up because of a bump in surgeries among older adults.
It reported that seniors on Medicare who self-isolated during the pandemic were becoming "more comfortable accessing services for things that they might have pushed off a bit like knees and hips."
Reuters more recently reported that another insurer, this time Humana, is experiencing an increase in medical costs because of a surge in surgeries.
Simmons said alternative options like Comfort, Gravie's flagship plan, can help control healthcare costs.
"Cost savings can be compounded if, when people stay on top of their routine care, their conditions go well-managed and are prevented from escalating into more catastrophic claims," he said. "At Gravie, level funding and Gravie's proprietary underwriting approach can also help employers manage costs for the long term.
"With level funding, for instance, employers can get a refund after the end of the year if claims and expenses were lower than the amount the employer paid for the plan."
Gravie has described its Comfort plan online as "the first-of-its-kind health plan that eliminates cost barriers and provides value to all participants, promoting better long-term health and improved customer satisfaction."
It offers comprehensive coverage of all essential benefits and first-dollar coverage and no copays on the most common healthcare services such as office visits, labs and imaging, prescriptions, and mental health services.
Through the SCRS benefits center, industry employees and their relatives have access to healthcare coverage options from Gravie.
Benefits of the core plans offered through the association partnership include:
$0 deductibles and employees choose their out-of-pocket maximum
No-cost services for visiting primary care physicians, specialists, urgent care, labs, or having X-Rays. Generic prescriptions and mental health services are also free.
Out-of-pocket maximums range from $3,000-$7,900
Aetna and Cigna networks
Through Gravie, rolling dates are effective on the first day of each month, allowing individuals or small businesses to enroll at their convenience.
Simmons is set to speak at the upcoming IDEAS Collide Showcase at SEMA, where he'll discuss how Gravie's flagship health plan is creating benefits for both its members and employer customers.
Images
Featured image by designer491/iStock
Share This: