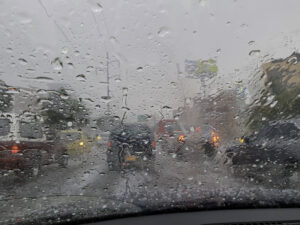 Allstate announces Q2 catastrophe losses, increases rates
By on
Insurance
Allstate implemented 11.6% rate increases throughout 12 locations in June to help offset more than $1 billion in catastrophe losses during the same month, it said Thursday.
While reporting single-month losses of $1.01 billion, or $799 million after tax, Allstate attributed the majority of its misfortunes to wind and hail events but said its bottom line was bolstered by "favorable reserve reestimates for prior events."
Last month's rate increases resulted in a 2.6% total premium impact, Allstate said in a press release.
"Allstate continued to implement significant auto and homeowners insurance rate actions as part of our comprehensive plan to improve profitability," said Jess Merten, Allstate's chief financial officer. "Beginning with this month's release, we are expanding reporting transparency by disclosing implemented homeowners insurance rates monthly."
Merten added that since the beginning of the year, its rate increases have resulted in a 7.5% increase to auto insurance and a 7.4% impact to homeowners insurance.
Allstate previously said it sustained $885 million in catastrophe losses in May alone, representing nearly $700 million after tax and that it implemented auto rate increases that month averaging 9.3% across 15 locations.
Earlier this week, Travelers reported Q2 net losses of $14 million and said it sustained $1.48 billion in pre-tax catastrophe losses during the same period, representing a 66% year-over-year increase. Like Allstate, it attributed its catastrophe losses to wind and hail storms.
Travelers said it remained out of the red during Q2 thanks to investment returns, pre-tax underwriting income of $781 million and record net earned premiums of $9.2 billion, which it said were higher in all of its business segments.
"The fact that we were able to generate positive core income notwithstanding $1.5 billion of pre-tax catastrophe losses reflects the strength of our franchise and the resiliency of our underlying business model," said Alan Schnitzer, Travelers chairman and CEO. 
Travelers reported that its nearly $4.2 billion in written premiums during Q2 increased 13%, thanks to higher pricing for both home and auto policies.
Catastrophe losses during the first months of the year led to historically poor loss ratios for a number of insurers, S&P Global Market Intelligence report said last month.
"The first quarter was an unusually active period for natural catastrophes, which, in combination with ongoing inflation-related challenges in the private auto business, led to the highest personal lines direct incurred loss ratio for a first quarter since at least 2001," the report said.
The latest loss ratio is a record high for a single quarter since at least 2001, the period S&P began analyzing the data. State Farm incurred the most significant loss ratio with 87.9%, a figure attributed to inflation and national catastrophes. 
The report added that despite the losses, private insurers wrote a record number of premiums during Q1.
Separately, J.D. Power research has indicated that nearly one-third of auto insurance policyholders have experienced rate increases throughout the past year.
However, the study also found that while insurance rates are rising by an average of about 15%, customer satisfaction has dropped year-over-year to its lowest level in 20 years. Perhaps unsurprisingly, J.D. Power found that the discord between insurers and policyholders was largely driven by cost.
"Overall customer satisfaction with auto insurers has plummeted this year, as insurers and drivers come face to face with the realities of the economy," said Mark Garrett, director of insurance intelligence at J.D. Power.
"While insurers are caught between a rock and a hard place when it comes to balancing profitability with customer experience, there are several ways they can blunt the negative effects of rising costs, such as proactively offering customers UBI alternatives, clearly signaling and explaining necessary rate increases and consistently delivering on brand promises to instill trust."
Images
Featured image: iStock/Devasahayam Chandra Dhas
Share This: