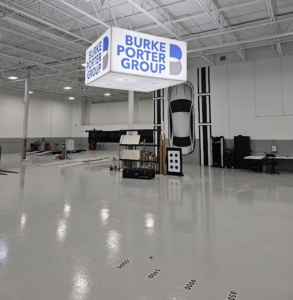 Burke Porter group creates ADAS division for automotive aftermarket
By on
Business Practices
To address the industry-wide need for advanced driver assistance system (ADAS) calibration in the automotive aftermarket, Burke Porter Group (BPG) has announced the creation of a new aftermarket business division to expand market opportunities for its ADAS calibration business.
"We have been calibrating and verifying ADAS at factories around the world for decades, and we recognize that the automotive aftermarket needs the same tools and technology," said Jeffrey Moss, CEO of Burke Porter Group. "We are entering the aftermarket as a B2B supplier supporting dealerships, collision shops, auto repair shops, and other businesses to properly validate critical safety systems as part of the repair and resell process."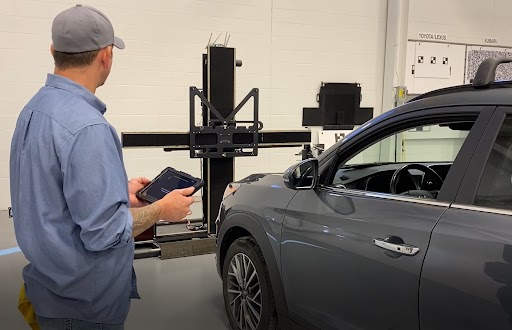 The global supplier of OEM end-of-line testing has appointed industry veteran Doug Kelly as president of the new division. He will be responsible for leading the development, growth, and ongoing support of the division.
"There are currently a number of Burke Porter Group-dedicated calibration centers serving several markets in the Midwest," Kelly told Repairer Driven News. "Our plan is to identify a select number of partners to rollout dedicated ADAS centers, focused on serving the collision repair segment throughout North America."
On its website, Burke Porter states that it is at the forefront of calibrating ADAS such as adaptive cruise control and lane departure warning, "paving the way for autonomous behavior in cars."
The collision industry has stressed the importance of proper ADAS pre- and post-scans, calibration, and verification not only for safety but to avoid liability if a future collision or issue occurs. It's incredibly important to document all work done in every step of repairs, noting OEM repair procedures were followed, along with photos, to prove that ADAS features are restored back to their proper working condition.
"Our systems support a large range of driver assistance systems and offer unparalleled accuracy when calibrating or teaching all integrated sensors," the Burke Porter site states. "As ADAS features are becoming prevalent in modern cars, Burke Porter Group's ADAS calibration systems make us a great partner for OEMs to build and integrate ADAS. Our systems can be used standalone or integrated into non-contact wheel alignment (NCA) machines."
Burke Porter also says its aftermarket ADAS calibration systems are ideal for post-collision calibration because the same calibration technology is used in ADAS OEM end-of-line testing.
"Burke Porter Group is able to perform both static and dynamic calibrations on almost all passenger vehicles in North America," Kelly said. "The company's ADAS calibration equipment is a scaled-down version of the same equipment and processes found in OEM plants around the world.
"We help collision repairers understand what needs to be calibrated before the estimate is committed. We also ensure the correct OEM procedures are being followed and use OEM diagnostic tools. We provide documentation that the work was completed correctly and ensure the systems are reinitialized before returning the vehicle back to the shop."
AEA Investors' Middle Market Private Equity team acquired Burke Porter Group last July.
During his tenure as Repairify's CEO, Burke Porter says Kelly grew the business to more than 700 employees and expanded into 13 countries in four years. Prior to that, Kelly led the successful spin-out of CynCast, the technology division of Fix Auto, and stayed on as president from 2011, when Enterprise Holdings acquired CynCast, to 2015.
Images
Featured image: A Burke Porter ADAS calibration center is shown. (Provided by Burke Porter)

A technician performs ADAS calibrations at a Burke Porter Group facility. (Provided by Burke Porter)
More information
ADAS calibration companies say proper repairs are 'paramount' to systems' safety, would contribute to USDOT's goal of zero crashes
I-CAR ADAS courses, videos, webinars, and podcasts: info.i-car.com/adas
Share This: