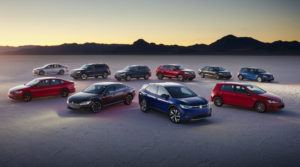 A group of OEM representatives recently discussed how they're working to improve and expand their certified repair networks (CRNs) by educating dealerships on how to better support shops.
Speaking during a Collision Industry Conference (CIC) seminar last week in Indianapolis, Indiana, officials from General Motors, Nissan and Mazda shared insights on the work underway.
Dan Dent, manager of Nissan's certified repair network, said Nissan has been working to make enhancements to its network and that it recently launched its new virtual academy. 
He added that his OEM is putting enhancements in its CRN locator, so that shops can schedule appointments to do photo estimating directly through CCC's Carwise buttons, which it is adding to Nissan's website.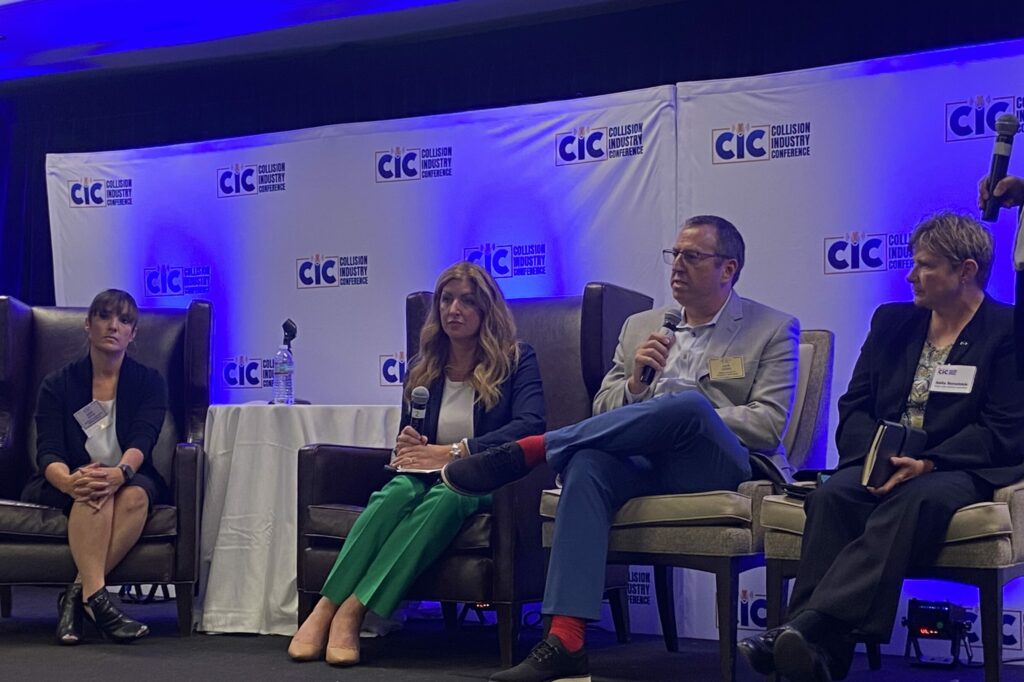 To ensure Nissan's service managers and advisors are familiar with high-level terminology used by repair shops, Dent said the OEM is rolling out a video tutorial with Collision Advice that they'll use to become certified. The video is set to be released Sept. 1, and dealership employees will have 90 days to take the training.
Right now, he said Nissan has 17 wholesale reps in the field throughout the U.S. that are responsible for visiting dealerships and shops to communicate any program enhancements, initiatives or incentives underway within the CRN to drive awareness and customer satisfaction.
Kelli Doughtery, General Motors collision manager for network and dealer operations, said CRNs' relationship with GM dealerships is "critical."
She added that all of the OEM's parts, including information about restricted parts, is available on its website but there's also value in reaching out to a local dealer for additional information.
"I would encourage you not only to visit the website but reach out to your GM dealer and we can get you going down the right path," Doughtery said. "We are all in this together when it comes to fixing the customer's vehicle. We're only looking for a safe and proper repair, not only for our brand but for the brand of your shop."
She also told attendees that GM's CRN has made a number of enhancements, including simplifying its audit to make it easier for repairers to complete them.
Anita Rexwinkle, parts program director for Mazda's after sales department, said she's been working to support shops, in part, by ensuring they have OEM directives to use when writing estimates.
"We want to do everything we can to help both you and the dealers [repair] that car as close to originally designed as possible," she said. 
Rexwinkle said when Mazda started its program it sought single source information providers for reporting reasons. However, she said the OEM has responded to feedback and that some things are "being taken under evaluation right now."
"We definitely want to be attractive to the shops," she said. "We want the cars fixed correctly, so we're listening to a lot of feedback and looking forward to continuing to grow the network and partner with you."
Rexwinkle told attendees that the complexity of modern vehicles, often equipped with ADAS features such as rearview cameras, reinforces the need for shops to ensure repairs are completed properly, whether they're a CRN or able to utilize resources from a local dealership.
"Ultimately, we all want the car back on the road safe with complete repair but I think there's additional resources to be had at the dealership level and we really encourage that relationship," she said. "I know they're there to help you fix the car right as well."
Doughtery said she also has concerns about features such as rear cameras being repaired improperly by non-certified shops, particularly as vehicles become more complex.
"Ultimately the onus is where the repair was done," she said. "And so from a GM perspective, we want to do everything we can to support and grow that network, [and] educate where we can to protect not only the name of our network but the brand of our vehicles."
From a dealer perspective, Rexwinkle said Mazda is constantly trying to educate its dealer base through monthly conference calls internally to educate their field of workers.
"They can in turn talk to the shops," she said. "We don't have a sponsorship program but we certainly encourage that relationship between the dealers and the shops. It's important on many levels. We're always trying to get the word out, especially with all the changes. We're constantly evolving, so we're just trying to make sure everyone is aware of that."
Erin Solis, with Certified Collision Group, said shops that aren't currently certified can begin the process by assessing their equipment and ensuring they have the right tools and training to qualify for permits.
"I think most of the OEMs do a really good job of providing marketing material, logos and things like that," she said. "Finding companies that can really work with your website, your social media and stuff like that to market yourself to the OEMs is extremely important."
Images
Featured image: The 2021 Volkswagen lineup. (Provided by Volkswagen)
Secondary image: Pictured during the July 18, 2023 Collision Industry Conference meeting are (from left) Erin Solis of Certified Collision Group, Kelli Doughtery of General Motors, Dan Dent of Nissan and Anita Rexwinkle of Mazda. (Michelle Thompson/Repairer Driven News)
Share This: